Description
EddyFi Ectane 2 High Performance Eddy Array Instrument
Included with Sale
-Hard Padded Transport Case
-Calibration Documentation
-HASP Key & Software USB Dongles
Specifications:
Eddyfi Ectane 2
A Proven Success. Made Better.
Rugged, sealed and battery operated
Non-destructive testing (NDT) instrument for tubing and surfaces
From ECT to highly capable Array probes, Ectane is the most reliable multi-technology solution
Over the last decade, Eddyfi Ectane® has become the undisputed reference for heat exchanger tubing inspection and surface eddy current array, all around the globe. Thanks to a compact form-factor and its unmatched robustness, the multi-technology instrument earned a reputation for being best-in-class.
Benefits
All technologies required in a single instrument
Portable and compact
Robust and shock-resistant
Sealed and water-resistant
Battery-powered
Seamlessly integrated with Probot
Works with industry-leading Magnifi software
Applications
Heat exchangers (ferrous and non-ferrous)
Condensers, Feedwater heaters
Fin-fan air coolers and boilers
Chillers, air conditioning / HVAC
Balance of Plant
Surface ECA inspection for nuclear components
In-line / quality control surface ECA inspections
Eddy Current Testing (ECT)
Eddy Current Array (ECA)
Tangential Eddy Current Array (TECA)
Remote Field Testing (RFT)
Near Field Testing (NFT)
Near Feel Array (NFA)
Magnetic Flux Leakage (MFL)
Portability and Autonomy
The Eddyfi Ectane 2 test instrument is approximately 10 L (610 cu.in.) in volume and weighs in at 6.8 kg (15 lb), making it about three times more compact than other legacy test instruments. Ectane 2 is therefore easy to carry beyond being rugged. The instrument is also battery powered with 8 hours of autonomy that eliminate the need for an external power source.
Unlike some fragile systems on the market, Ectane was built for real-life conditions: cold, hot, dusty, humid (or simply wet!), where occasional shocks and drops are meant to happen. Ectane is the tester you can trust.
Built-in Technological Versatility
Non-destructive testing of tubing and surfaces relies on a number of techniques, which often depend on the application and the materials involved. Used the Ectane 2's built-in capabilities with almost any combination of the listed testing technologies.
Whatever the technology, Ectane 2 can drive it without external boxes or clumsy connections.
Ectane 2 can also drive partial saturation ECT probes and magnetic bias ECT probes with its onboard current source, and RPC probes with its motor drive.
Features:
Powerful CPU Board — The Ectane 2's board (100% Eddyfi) has a faster CPU, which delivers more punch for ultrafast probe nulling and real-time processing. This greatly contributes to making quality inspections with the Ectane 2 easier than ever before with any technology combination, whether it is ECT, ECA, TECA, RFT, NFT, NFA, MFL, or IRIS.
Improved Maximum Frequency — The maximum ECT frequency is now 10 MHz, which offers more flexibility and better performance in a variety of tubing and surface applications.
Current Source for Saturation Probes — Available on the 41-pin connector, this built-in source can be programmed to control the current output that feeds into partial saturation ECT probes and magnetic bias ECT probes.
Motor Drive for RPC Probes — The Ectane 2 is capable of driving motorized rotating pancake coil (RPC) probes, thanks to its powerful built-in motor drive. This is useful in applications where RPC probes are used to find longitudinal and circumferential cracks.
Superior Connectivity
BootP has always proven to be extremely cryptic and notoriously difficult to use. Ectane 2 is designed to be plugged into your network and simply work. There's no longer any need for BootP, which means you can be up and running in next to no time.
Advanced Data Analysis and Reporting Software
Using Ectane 2 with Magnifi and TubePro makes your tubing data acquisition, analysis, and reporting easier than ever before. The setup and tube list wizard enable you to instantly build and acquire your tube bundle. At the same pace, you can run the assisted data analysis feature to deliver high-quality reports including all the 2D and 3D tube mapping and all the required information.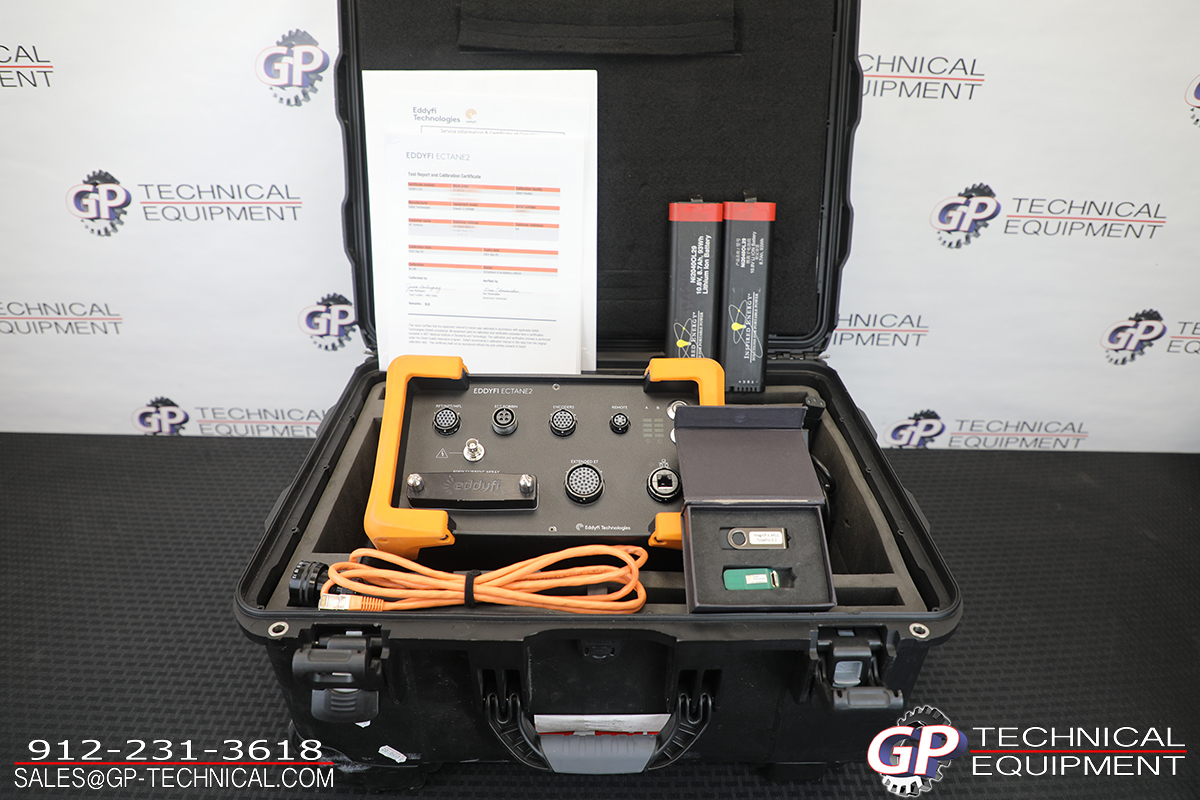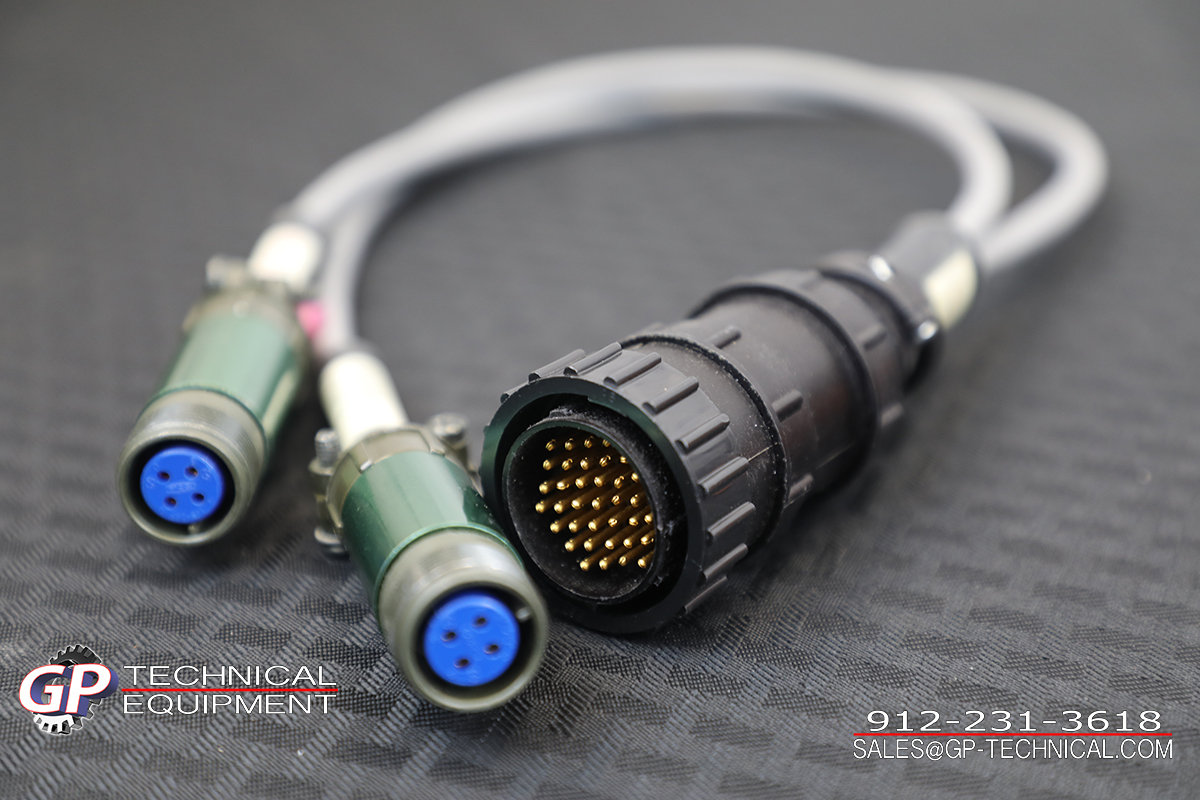 Trade Ins: We offer some of the highest prices on your used test equipment. We do partial trade ins or will buy your used equipment outright. An estimated trade in value will be assessed within 24 hours of receiving a value request.
Payment terms: We accept payment prior to shipping by Visa, MasterCard, AMEX, and Paypal (up to $10.000).  Businesses and Universities, please call for payment options.  Please notify us of method of payment in a timely fashion after the auction has ended. If a buyer has not made any attempt to contact us 7 days after this auction's end time we will assume they are forfeiting the auction and the item will no longer be available to them.
International Buyers:
 We reserve the right to accept or decline international Paypal and credit cards. International shipping is available, but clearing customs will often result in delivery delays.
Shipping Terms:  Buyer pays for shipping and packaging for this item. International buyers will pay for shipping charges to their country.  
 
* Shipping and handling fees are not refundable under any circumstances. In the case of a return, the buyer is responsible for all shipping fees.
* Shipping for international buyers will be invoiced separately from the purchased product due to the high expense of shipping charges.

* Your phone number is required for shipping purposes, so please provide it with all correspondence.
* Please note that calculated shipping is based on UPS.  We also reserve the right to ship for the same cost via FedEx or other carriers. 

Packaging: All items will be packaged with materials necessary to ensure that the equipment will be adequately protected from the shipping process.

Feedback:  We appreciate Positive feedback. We leave feedback as soon as we get feedback from you. If you have any problems with the sale, please try to resolve it with us before you leave us a Neutral or Negative feedback.

Warranty: No warranty is expressed or implied with any unit. All sales include a 3 day right of return (ROR).  For any reason, within 72 hours of taking possession of the item, the buyer can return the item for a complete refund minus all shipping costs. 
Return Policy:  You can return the item for any reason within three days. We put great effort into thoroughly documenting each piece of equipment, typically with very detailed pictures and video clips.  We strongly encourage you to study these images closely before you commit to purchasing the item. Please call or email us if you have any questions about anything that you are uncertain about. It is critical that you confirm that this item suites your needs within the three day return policy period. Any returns after two weeks will not be entertained, and we will automatically escalate to Ebay. If you choose to open an Ebay return case, and we are forced to accept the return, you are responsible for the following:
*Return Shipping and insurance of the item to our Store at the following address:

*A Restocking fee of 10% of the purchase price for every week (after the initial 3 day return period) that the item is in your possession, not to exceed two weeks.