Description
IDS Opera Duo 4 Route Ground Penetrating Radar
Stock #230208D
Included with Sale
-IDS Opera Duo 4 Route Unit
-12V Battery for Duo Unit
-Panasonic Toughbook Laptop
-Charger for Duo Battery
-Charger for Laptop
-Ethernet Cable
About the Unit:
The complexity of underground utility network is continually increasing. Obtaining precise informations of subsoil conditions is more and more crucial to increase safety by lowering the risk of accidents caused by utilities rupturing during excavation, pipe deterioration and geologic risks.
Opera Duo is the First-Class Ground Penetrating Radars (GPR) for locating underground pipes and cables of any material including non-conductive pipes and fiber optics. Just few clicks to understand soil conditions and no calibration, adjust or manual settings to do.
NOT JUST SINGLE PRODUCT, BUT CONNECTED INTELLIGENCE
Opera Duo could be supplied with a camera whose aim is to reduce acquisition times, combine surface data with underground detection and allow a post-scanning analysis like you were on site!
Opera Duo is part of a complete and full integrated Hexagon Detection solutions portfolio. Combined with a GNSS antenna, a total station or a cable locator, allows you to get accurate data collection from many technologies. All the acquired data can be exported to CAD and GIS, and reports can be produced directly on site and shared real time with your work team. A new smart approach for the highest efficiency in the Utility Detection workflow.
Opera Duo is the most robust and intuitive GPR for locating and mapping utilities. 100% manufactured by utility market leader IDS GeoRadar, the Opera Duo is a compact, easy to transport and deploy ground penetrating radar leveraging robustness, data quality and intuitiveness for unparalleled utility location and mapping. Opera Duo is available in two versions:
Two-wheels: a compact and lightweight solution;
Four-wheels: an adaptable solution for use on rough terrain (selected unit)
Opera Duo is now available with the new camera kit whose aim is to reduce acquisition times, combine surface data with underground detection and allow a post-scanning analysis like you were on site!
During acquisition phase the grid on the camera guide you in the scanning to do parallel scans! Furthermore the software generates automatic and referenced documentation to support the survey carried out.
Main features include:
Superior Maneuverability – A large, comfortable handle to make pushing and pulling easier, large wheels for better control and a balanced weight distribution to offer minimum resistance.
Robustness – Engineered and built to withstand the harshest field conditions, the Opera Duo is suitable for heavy use in every type of terrain.
Data Quality – Large bandwidth offering the highest resolution; the largest dynamic range for the best penetration depth; and dual-head sensor integrating ultra-wide band antennas (250MHz and 700MHz).
Intuitiveness – Just click the start button to receive the best performance in every soil condition. No need to perform calibration or adjust any other manual settings.
Results Delivered On Site – The system tracks the position of the radar and marks targets automatically. All of the acquired data can be exported to CAD and GIS, and reports can be produced directly on site.
------------------------------------------------------------------------
Detailed Images Below
------------------------------------------------------------------------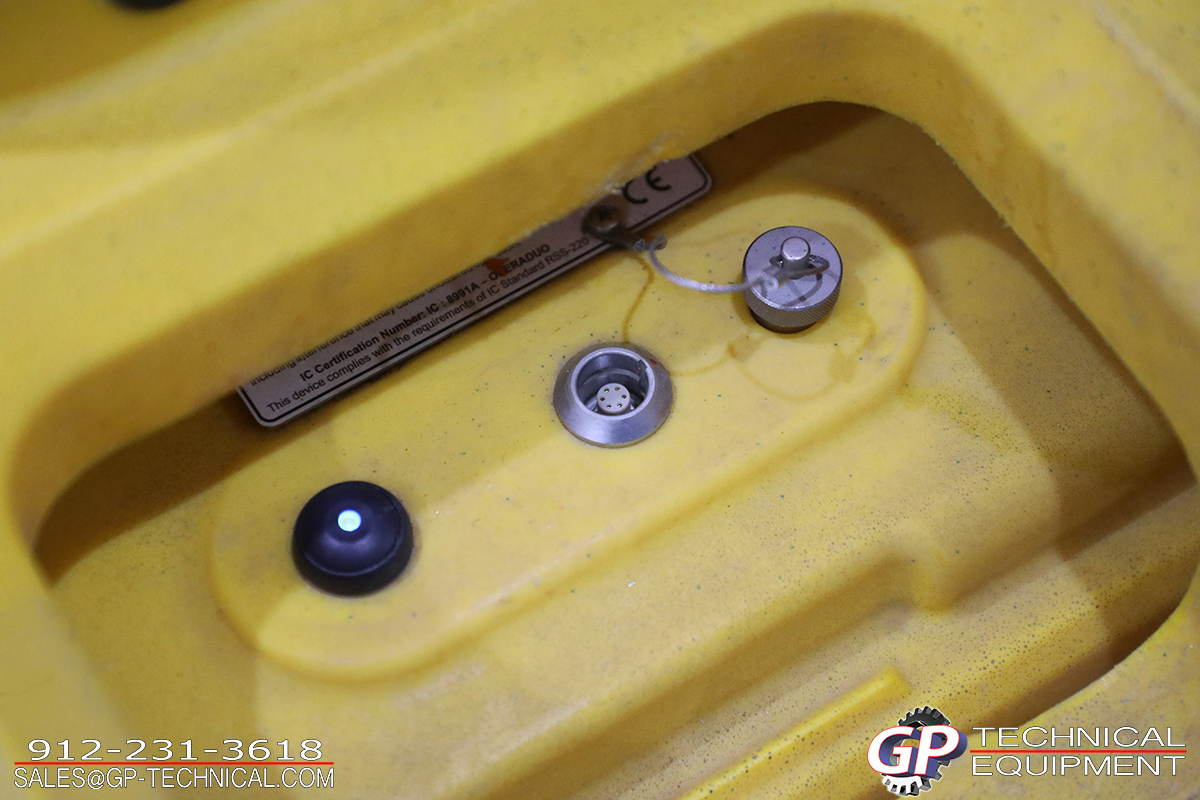 Trade Ins: We offer some of the highest prices on your used test equipment. We do partial trade ins or will buy your used equipment outright. An estimated trade in value will be assessed within 24 hours of receiving a value request.
Payment terms: We accept payment prior to shipping by Visa, MasterCard, AMEX, and Paypal (up to $10.000). Businesses and Universities, please call for payment options. Please notify us of method of payment in a timely fashion after the auction has ended. If a buyer has not made any attempt to contact us 7 days after this auction's end time we will assume they are forfeiting the auction and the item will no longer be available to them.
International Buyers:
We reserve the right to accept or decline international Paypal and credit cards. International shipping is available, but clearing customs will often result in delivery delays.
Shipping Terms: Buyer pays for shipping and packaging for this item. International buyers will pay for shipping charges to their country.

* Shipping and handling fees are not refundable under any circumstances. In the case of a return, the buyer is responsible for all shipping fees.
* Shipping for international buyers will be invoiced separately from the purchased product due to the high expense of shipping charges.

* Your phone number is required for shipping purposes, so please provide it with all correspondence.
* Please note that calculated shipping is based on UPS. We also reserve the right to ship for the same cost via FedEx or other carriers.

Packaging: All items will be packaged with materials necessary to ensure that the equipment will be adequately protected from the shipping process.

Feedback:
We appreciate Positive feedback. We leave feedback as soon as we get feedback from you. If you have any problems with the sale, please try to resolve it with us before you leave us a Neutral or Negative feedback.
Warranty: No warranty is expressed or implied with any unit. All sales include a 3 day right of return (ROR). For any reason, within 72 hours of taking possession of the item, the buyer can return the item for a complete refund minus all shipping costs.
Return Policy: You can return the item for any reason within three days. We put great effort into thoroughly documenting each piece of equipment, typically with very detailed pictures and video clips. We strongly encourage you to study these images closely before you commit to purchasing the item. Please call or email us if you have any questions about anything that you are uncertain about. It is critical that you confirm that this item suites your needs within the three day return policy period. Any returns after two weeks will not be entertained, and we will automatically escalate to Ebay. If you choose to open an Ebay return case, and we are forced to accept the return, you are responsible for the following:
*Return Shipping and insurance of the item to our Store at the following address:

*A Restocking fee of 10% of the purchase price for every week (after the initial 3 day return period) that the item is in your possession, not to exceed two weeks.