Description
GE/Krautkramer USM 36 Ultrasonic Flaw Detector
Stock #221110D
Included with Sale
-USM 36 Unit
-Hard Padded Transport Case
-Lithium Ion Battery
-Charger and AC Cable
About the Unit:
GE's Krautkramer USM 36 is the latest development in GE's USM range of flaw detectors. It combines the 21st century operating platform with the reliable and robust hardware of GE's well-established Krautkramer portable flaw detection instruments. It incorporates a range of innovative flaw detection features to ensure that this new instrument is adopted as the everyday workhorse of flaw detectors by NDT inspectors globally.
Largest Viewable A-Scan Display in its Class
• An important improvement in the Krautkramer USM 36 is its large 7 inch screen, with an 800x480 pixel resolution. The entire area is available to display crispy A-scans, making it the best in its class. Signals can be easily viewed and accurately interpreted, even in bright sunlight, with tired eyes at the end of a long working day.
Flexible Data Reporting and Storage
• As well as easy-to-interpret the crispy A-scans, data reporting on the Krautkramer USM 36 can also include screen shots and A-scan videos, where A-scans can be recorded for subsequent analysis or to provide proof of inspection. All data is stored on a removable SD-card and reports can be in jpeg or BMP format.
Simple and Efficient Operation
• The Krautkramer USM 36 uses the familiar rotary knobs of previous models but the function keys have now been minimized into a simple, intuitive 6-key keyboard, allowing simple and efficient operation
• Inspection set-up is also easy. Not only for technicians who have used USM Go or USM Go+ for previous inspections, as set-up data is transferable directly from these instruments, which share the same user interface. This commonality of interface also ensures a rapid learning curve for technicians familiar with the USM Go instruments.
Comprehensive Connectivity
• Connectivity is a major feature of the Krautkramer USM 36. Data can be stored on removable SD-card or USB memory stick, either for record purposes or to allow data sharing. A VGA connection allows the instrument's display to be shown on an external monitor or on a projector screen for training purposes.
Can be Used in the Harshest of Environments
• The Krautkramer USM 36 is fully protected against dust and water ingress to IP66 and can be operated in ambient temperatures from -10°C to +55°C. It can be used in sandy deserts, frozen wastes and in the humid tropics
• The new flaw detector weighs just 2.2 kg and is battery- or mains- operated. Its Li-ion battery has an operating life of more than 13 hours, with an integrated battery charger for those longer shifts.
Available in Three Versions
• The versatile instrument is offered in three versions to meet the most standard inspection codes. The most advanced version can operate in DAC, AWS and DGS modes, features a powerful square wave pulser for excellent material penetration and can accommodate GE's patented trueDGS probe technology, which offers unrivalled accuracy in sizing of flaws using the DGS method, as well the patented Phantom Echo Detection technology.
Applications:
The Krautkramer USM 36 has been developed for day-to-day use throughout the industrial spectrum, from weld inspection and corrosion measurement in the power generation and petrochemical industries, to castings and forgings inspection and thickness measurement in the automotive, metals and aerospace sectors to the inspection of special materials.
Weld Inspection in the Power Generation and Petrochemical Industries Intuitive tools facilitate analysis and the use of color on the ultra-bright, 7 inch screen allows significant display benefits during weld inspection:
• Monitor gates and curves are displayed in various colors;
• Messages and alarms are displayed in red;
• A-scans can be displayed in different colors to assist comparison;
• Color display of all parameters involved in flaw location, including sound path, surface distance, depth position and leg number;
• GE's patented color coded display of legs for angle beam inspection.
Precise Thickness Measurement in the Automobile Industry
The Krautkramer USM 36 provides precise thickness measurement, as the sound path differences are measured very accurately at the peaks of an echo sequence.
Corrosion Measurement in the Power Generation and Petrochemical Industries
Corrosion measurement can be carried out using dual element probes, where the screen displays both the thickness measurement and the A-scan, ensuring maximum reliability. A minimum capture mode provides the thinnest measured reading at the end of a continuous scan. An auto-freeze function, which minimizes the probe's surface contact time, is used for measuring structures and components with hot surfaces.
Inspection of Forgings
The instrument's Phantom Echo Detection technology is used in the inspection of fine grained and long work pieces to ensure accurate detection of flaws but not Ghost Echoes.
Inspection of Special Materials
The powerful square wave pulser which is an available option for the Krautkramer USM 36 provides excellent penetration of difficult materials, such as those sometimes used in the aerospace and automobile industries.
------------------------------------------------------------------------
Detailed Images Below
------------------------------------------------------------------------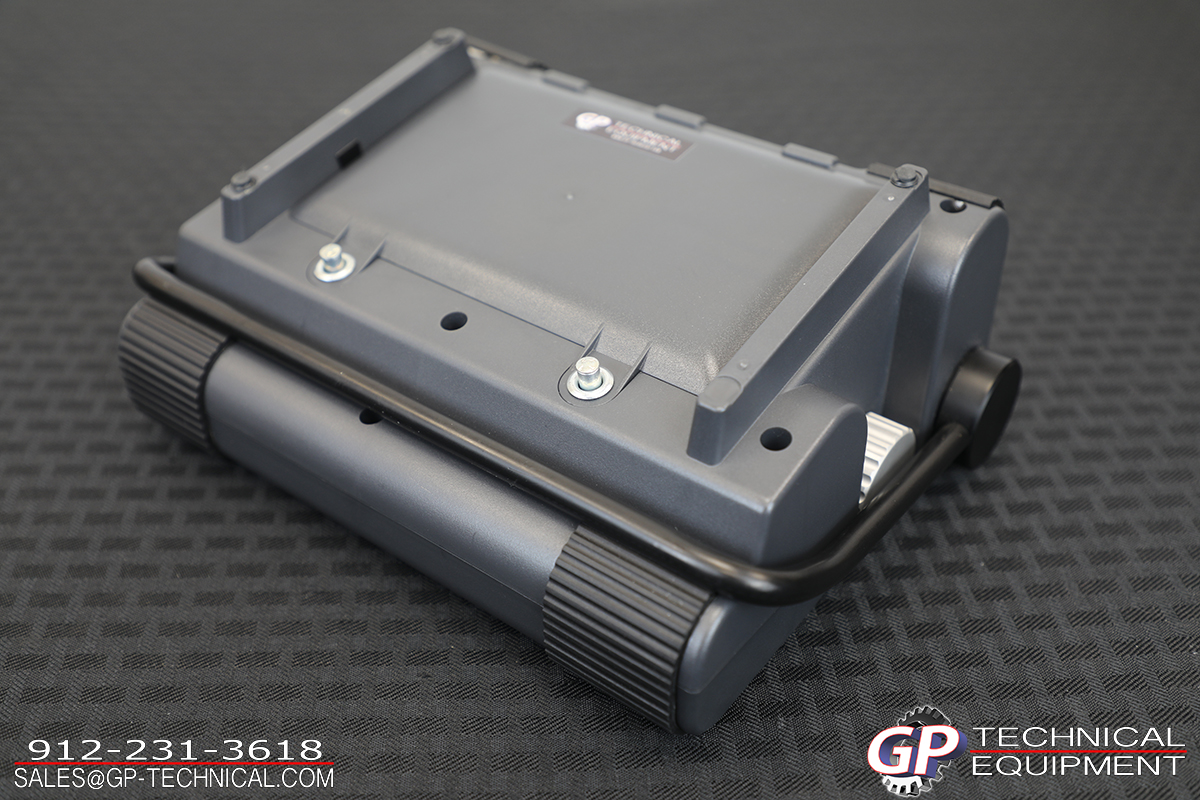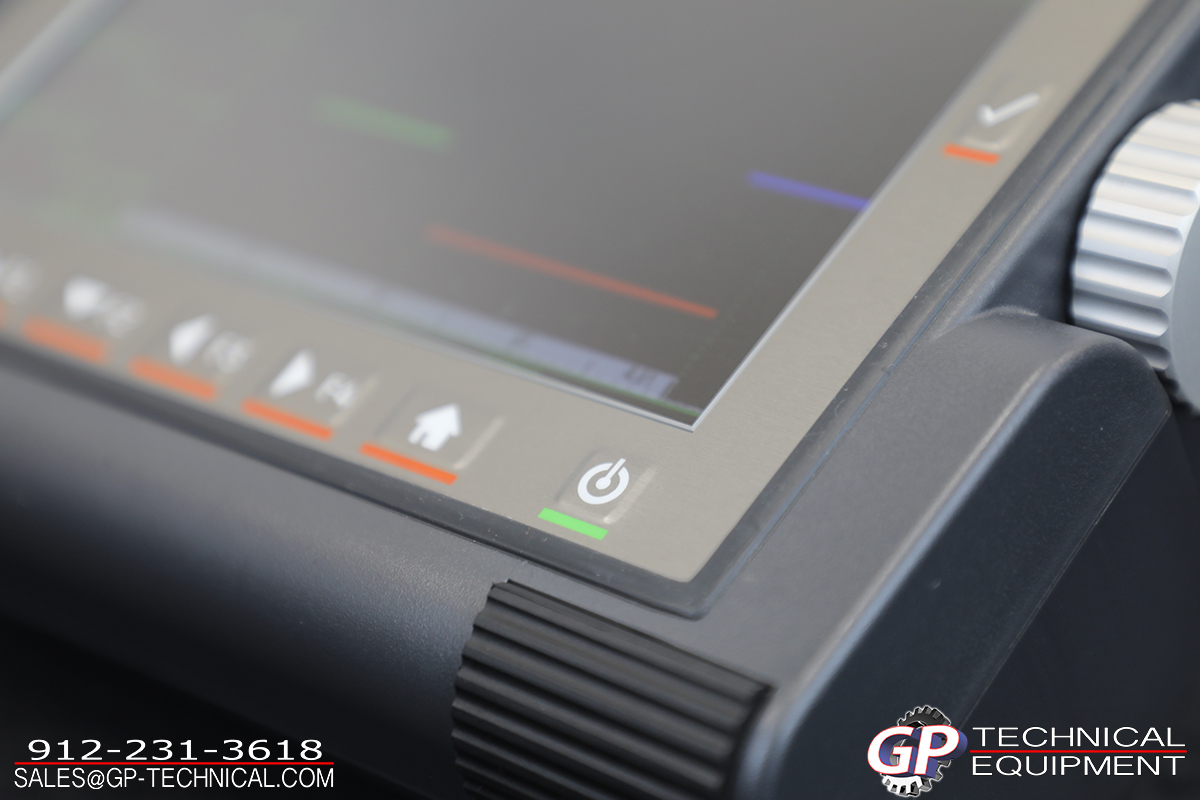 Trade Ins: We offer some of the highest prices on your used test equipment. We do partial trade ins or will buy your used equipment outright. An estimated trade in value will be assessed within 24 hours of receiving a value request.
Payment terms: We accept payment prior to shipping by Visa, MasterCard, AMEX, and Paypal (up to $10.000). Businesses and Universities, please call for payment options. Please notify us of method of payment in a timely fashion after the auction has ended. If a buyer has not made any attempt to contact us 7 days after this auction's end time we will assume they are forfeiting the auction and the item will no longer be available to them.
International Buyers:
We reserve the right to accept or decline international Paypal and credit cards. International shipping is available, but clearing customs will often result in delivery delays.
Shipping Terms: Buyer pays for shipping and packaging for this item. International buyers will pay for shipping charges to their country.

* Shipping and handling fees are not refundable under any circumstances. In the case of a return, the buyer is responsible for all shipping fees.
* Shipping for international buyers will be invoiced separately from the purchased product due to the high expense of shipping charges.

* Your phone number is required for shipping purposes, so please provide it with all correspondence.
* Please note that calculated shipping is based on UPS. We also reserve the right to ship for the same cost via FedEx or other carriers.

Packaging: All items will be packaged with materials necessary to ensure that the equipment will be adequately protected from the shipping process.

Feedback:
We appreciate Positive feedback. We leave feedback as soon as we get feedback from you. If you have any problems with the sale, please try to resolve it with us before you leave us a Neutral or Negative feedback.
Warranty: No warranty is expressed or implied with any unit. All sales include a 3 day right of return (ROR). For any reason, within 72 hours of taking possession of the item, the buyer can return the item for a complete refund minus all shipping costs.
Return Policy: You can return the item for any reason within three days. We put great effort into thoroughly documenting each piece of equipment, typically with very detailed pictures and video clips. We strongly encourage you to study these images closely before you commit to purchasing the item. Please call or email us if you have any questions about anything that you are uncertain about. It is critical that you confirm that this item suites your needs within the three day return policy period. Any returns after two weeks will not be entertained, and we will automatically escalate to Ebay. If you choose to open an Ebay return case, and we are forced to accept the return, you are responsible for the following:
*Return Shipping and insurance of the item to our Store at the following address:

*A Restocking fee of 10% of the purchase price for every week (after the initial 3 day return period) that the item is in your possession, not to exceed two weeks.