Description
IDS/Leica DS2000 Ground Penetrating Radar
Stock #220930B
Included with Sale
-IDS Leica DS-2000 Unit
-Radar Unit
-12V Battery
-Battery Charger
see photos for full inventory
Specifications:
There's a lot going on underground that you need to know about before you ever start to dig. The Leica DS2000 Utility Detection Radar finds all potential threats, including non-conductive pipes and fibre optics, increasing safety by lowering the risk of accidently hitting underground assets.
Increase safety, speed up work and lower asset management costs with the ability to prevent hazardous outages and collect more information. The DS2000 betters your business by making it safer, faster and more efficient.
Key benefits
• Increase safety when the DS2000 identifies all potential threats
•
Get to assets and recover quicker from outages when you know exactly where underground utility assets are located
•
Dual-frequency antenna to detect deep and shallow targets simultaneously
•
Easily collect and understand data with the DS2000's simple and intuitive software and data storage
•
S
imple data storage and export to continue working on the post-processing at the office
•
Effortlessly maneuver around the most challenging sites with the DS2000's advanced ergonomics
•
Expert knowledge of Leica Geosystems with more than 270 service centres worldwide
•
PROTECT by Leica Geosystems - the strongest warranty in the market
Detection and underground mapping solution
Combined with the powerful and rugged Leica CT1000 field tablet, the GG04 plus or the GPS60 smart antenna, and the DD SMART Series cable locators and transmitters, the DS2000 is part of the complete Leica Geosystems detection and underground mapping solution that will enhance your business by making it faster and more efficient. With GRED HD 3D CAD post processing software, you will be able to convert radar data to CAD file.
Start today
Contact your Leica Geosystems distribution partner for more information on the Leica DS2000 and other detection solutions.
DUAL-FREQUENCY ANTENNA
Antenna footprint: 40 x 50 cm
Hardware channels: 2
Antenna central frequencies: 250 MHz and 700 MHz
Antenna orientation: Perpendicular, broadside
Sampling frequency: 400 kHz
Display depth scale: 0 to 10 m
Depth range: 0 to 10 m (dep. on soil and env. conditions)
DATA ACQUISITION
Acquisition speed: More than 10 km/h
Scan rate per channel for 512 samples per scan: 381 scans per second
Scan interval: 42 scan per metre
Positioning:
2 integrated encoders - GPS and/or TPS
CONTROL UNIT
Power consumption / supply: 13.3 W / Rechargeable SLAB (Sealed Lead Acid Battery) 12V DC, 12Ah
Operating temperature range: –10° C to +40° C
Weight: 27 kg
Protection: IP65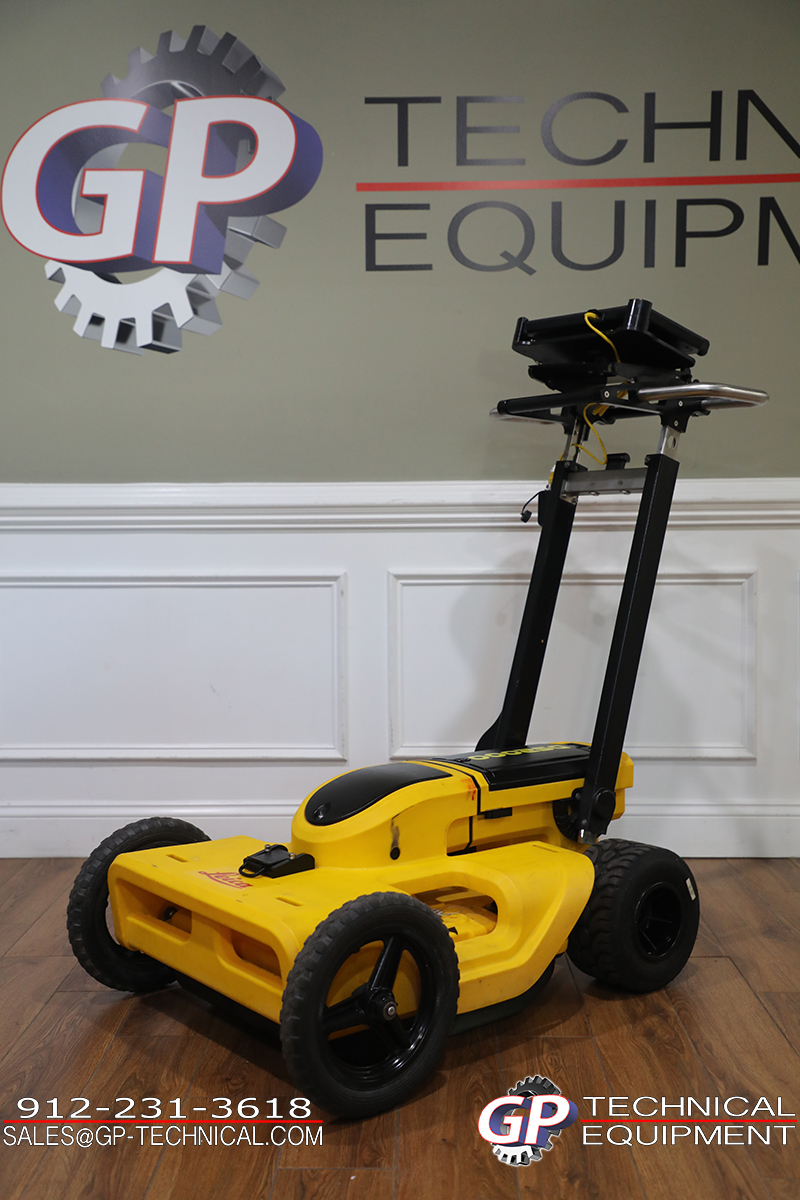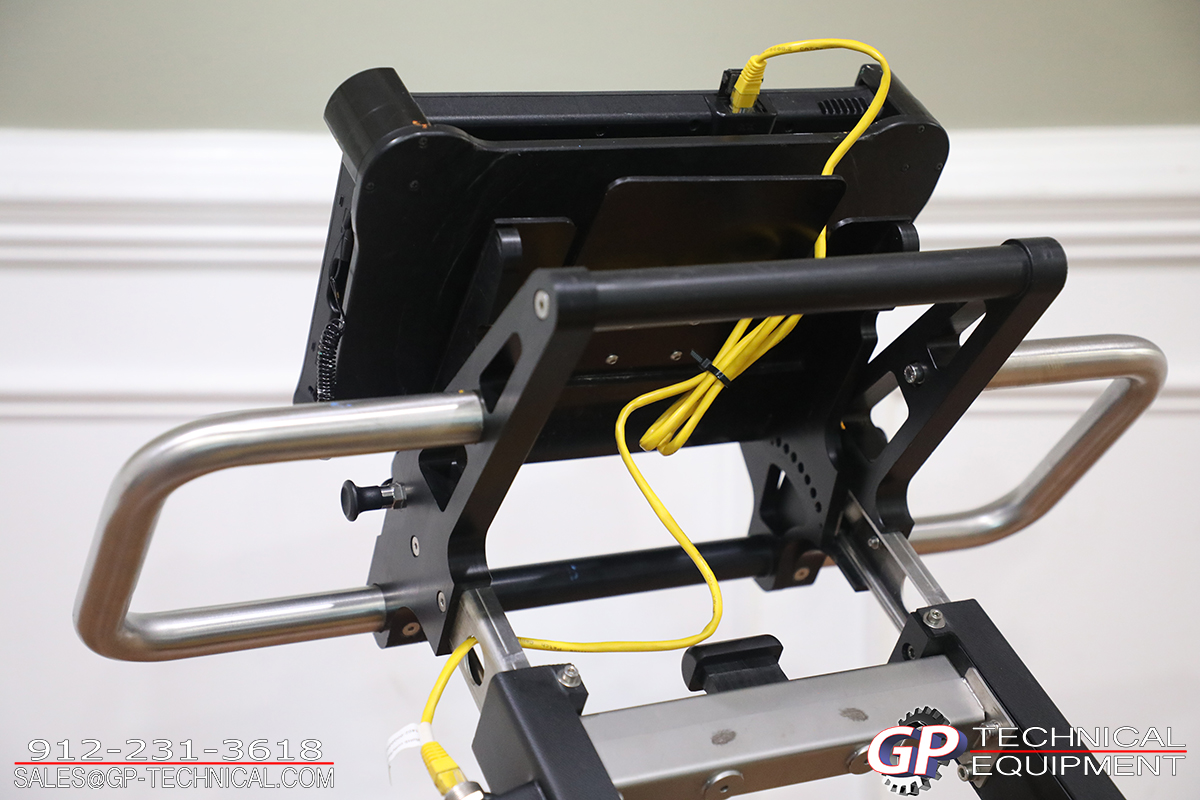 Trade Ins: We offer some of the highest prices on your used test equipment. We do partial trade ins or will buy your used equipment outright. An estimated trade in value will be assessed within 24 hours of receiving a value request.
Payment terms: We accept payment prior to shipping by Visa, MasterCard, AMEX, and Paypal (up to $10.000). Businesses and Universities, please call for payment options. Please notify us of method of payment in a timely fashion after the auction has ended. If a buyer has not made any attempt to contact us 7 days after this auction's end time we will assume they are forfeiting the auction and the item will no longer be available to them.
International Buyers: We reserve the right to accept or decline international Paypal and credit cards. International shipping is available, but clearing customs will often result in delivery delays.
Shipping Terms: Buyer pays for shipping and packaging for this item. International buyers will pay for shipping charges to their country.

* Shipping and handling fees are not refundable under any circumstances. In the case of a return, the buyer is responsible for all shipping fees.
* Shipping for international buyers will be invoiced separately from the purchased product due to the high expense of shipping charges.

* Your phone number is required for shipping purposes, so please provide it with all correspondence.
* Please note that calculated shipping is based on UPS. We also reserve the right to ship for the same cost via FedEx or other carriers.

Packaging: All items will be packaged with materials necessary to ensure that the equipment will be adequately protected from the shipping process.

Feedback:
We appreciate Positive feedback. We leave feedback as soon as we get feedback from you. If you have any problems with the sale, please try to resolve it with us before you leave us a Neutral or Negative feedback.
Warranty: No warranty is expressed or implied with any unit. All sales include a 3 day right of return (ROR). For any reason, within 72 hours of taking possession of the item, the buyer can return the item for a complete refund minus all shipping costs.
Return Policy: You can return the item for any reason within three days. We put great effort into thoroughly documenting each piece of equipment, typically with very detailed pictures and video clips. We strongly encourage you to study these images closely before you commit to purchasing the item. Please call or email us if you have any questions about anything that you are uncertain about. It is critical that you confirm that this item suites your needs within the three day return policy period. Any returns after two weeks will not be entertained, and we will automatically escalate to Ebay. If you choose to open an Ebay return case, and we are forced to accept the return, you are responsible for the following:
*Return Shipping and insurance of the item to our Store at the following address:

*A Restocking fee of 10% of the purchase price for every week (after the initial 3 day return period) that the item is in your possession, not to exceed two weeks.