Description
Olympus Omniscan MX 4-32 ECA/ECT Eddy Current Flaw Detector
Included with Sale
-Omniscan MX Base Unit
-Omniscan 4-32 Eddy Current Module
-Hard Padded Transport Case
-Lithium Ion Battery
-Charger and AC Cable
Specifications:
The OmniScan MX
A Field-Proven, Dependable Instrument
With thousands of units being used throughout the world, the OmniScan® MX is a field-proven, reliable instrument that is built to withstand harsh and demanding inspection conditions. Compact and lightweight, its two Li-ion batteries provide up to 6 hours of manual or semi-automated inspection time.
The highly legible 8.4 in. (213 mm) real-time color display of the OmniScan MX enables you to see defects and details under any light conditions. Navigate your way through the instrument's simple and intuitive interface using the scroll knob and function keys, or by connecting a USB mouse to facilitate the inspection analysis.
One Platform, Two Modules, Three Technologies: More Flexibility
To meet the requirements of a broader range of applications, eddy current testing (ECT), eddy current array (ECA) and the new bond testing (BT) C-scan technology are available in two module versions. Both of these modules are compatible with the MXE (ECT/ECA) and MXB (BT C-scan) software, providing easy transition between technologies and a very short learning curve.
ECA is just like ECT
Large Coverage, Fast Scanning, and Higher Probability of Detection
Eddy current array (ECA) technology incorporates several traditional bridge or reflection (driver-pickup) probe coils in order to achieve a much larger coverage in a single inspection pass. Additionally, each ECA probe model is carefully designed to maintain a high probability of detection of a targeted defect range, all along the probe length. With the OmniScan® MX ECA, you can use ECA probes at fast manual-inspection speeds, offering a powerful and productive inspection with color representation and archiving capability.
Inspection through Thin Coatings
Eddy current testing (ECT) technology works on the principle of magnetic coupling of a probe sensor (coil) close to a test specimen (conductive material, ferromagnetic or non-ferromagnetic), generating eddy currents inside the test specimen, and displaying signals on the instrument's impedance plane. With eddy current technology, you can detect defects through thin coatings (such as paint), as long as the distance from the probe to the metal is kept reasonably low—typically in the order of 0.5 mm to 2.0 mm.
As eddy current array and ECT technology share the same basic principles (and physics), it can also perform inspections through paint while offering all advantages of ECA, including large coverage, fast scanning, high probability of detection and color imaging.
Inspection through Thin Coatings
Probes used to perform eddy current inspections are made with a copper wire wound to form a coil. The coil shape can vary to better suit specific applications.
The alternating current flowing through the coil at a chosen frequency generates a magnetic field around the coil.
When the coil is placed close to an electrically conductive material, an eddy current is induced in the material.
If a flaw in the conductive material disturbs the eddy current circulation, the magnetic coupling with the probe is changed and a defect signal can be read by measuring the coil impedance variation.
Typical Applications:
Stress Corrosion Cracking Solutions
Olympus offers a range of productive solutions to detect or evaluate the depth of surface-breaking stress corrosion cracking. These solutions are based on the OmniScan MX ECA, a powerful and easy to use eddy current array flaw detector.
Doubler Edge Skin Crack Inspection Solution
The Doubler Edge Skin Crack Inspection solution utilizes the latest ECA technologies for subsurface detection. The C-scan allows for higher probability of detection and better reproducibility. This solution is a major step forward in terms of reduced inspection time.
ECA Surface Crack Detection
The Surface Crack ECA solution proposes an ergonomically-improved version of the SBBR-026 high-resolution ECA probe. This solution detects surface-breaking cracks at a very productive rate, even through paint and thin coatings. This is particularly well-suited for performing fast inspections of aircraft fastener rows.
ECA Subsurface Crack Detection
The Subsurface Crack ECA inspection solution is capable of scanning through the first aircraft layer (skin) to detect cracking present on the 2nd layer, without the need for paint removal. This solution is available in two ECA probe versions (commercial and military aircrafts), both covering at least 64 mm in a single pass.
ECA Subsurface Corrosion Detection
The Subsurface Corrosion ECA inspection solution performs rapid inspection of large areas for potential corrosion. Available in two probe versions (commercial and military aircrafts), this solution can evaluate the severity of hidden corrosion (defect depth) in an instant, without the need for paint removal.
Carbon Steel Surface Examination
The MagnaFORM™ eddy current array solution enables users to inspect through paint and rough surfaces. The dynamic lift-off compensation helps ensure that the sensitivity to surface-breaking defects is maintained on the roughest of welds and corroded areas.
--------------------------------------------------------------------
High-Resolution Images Below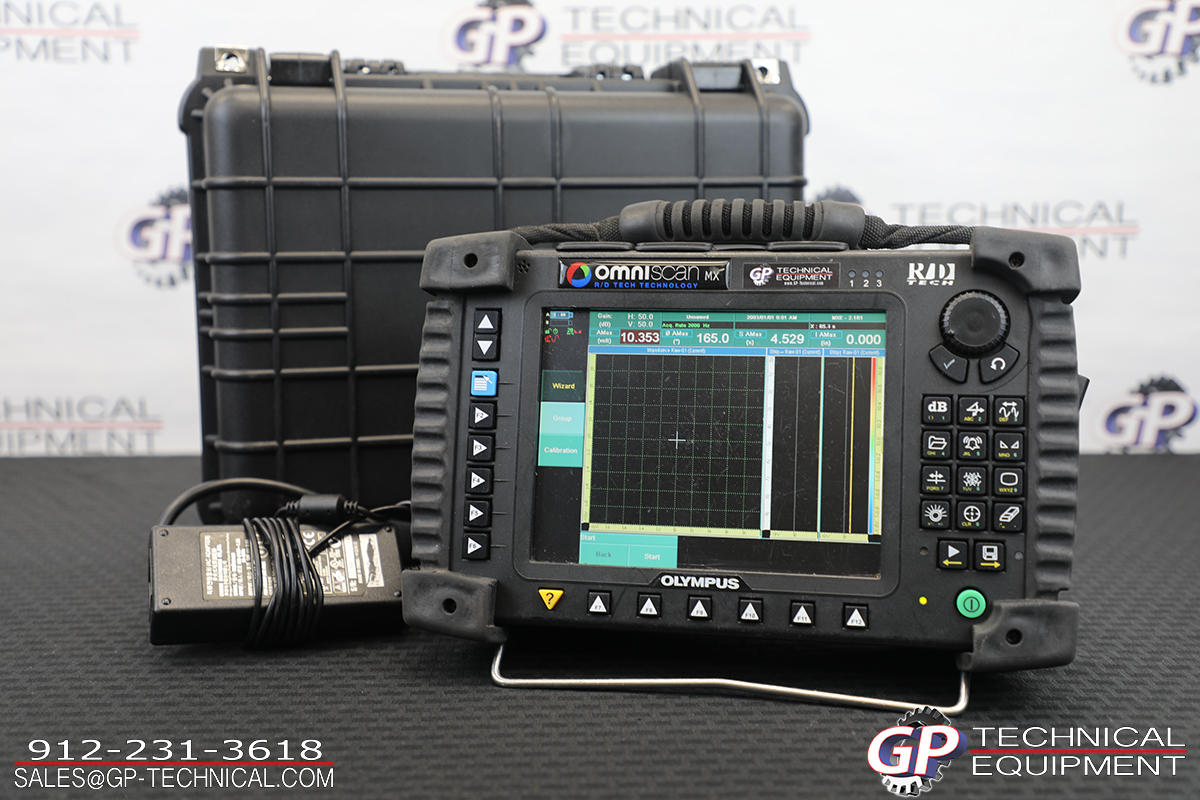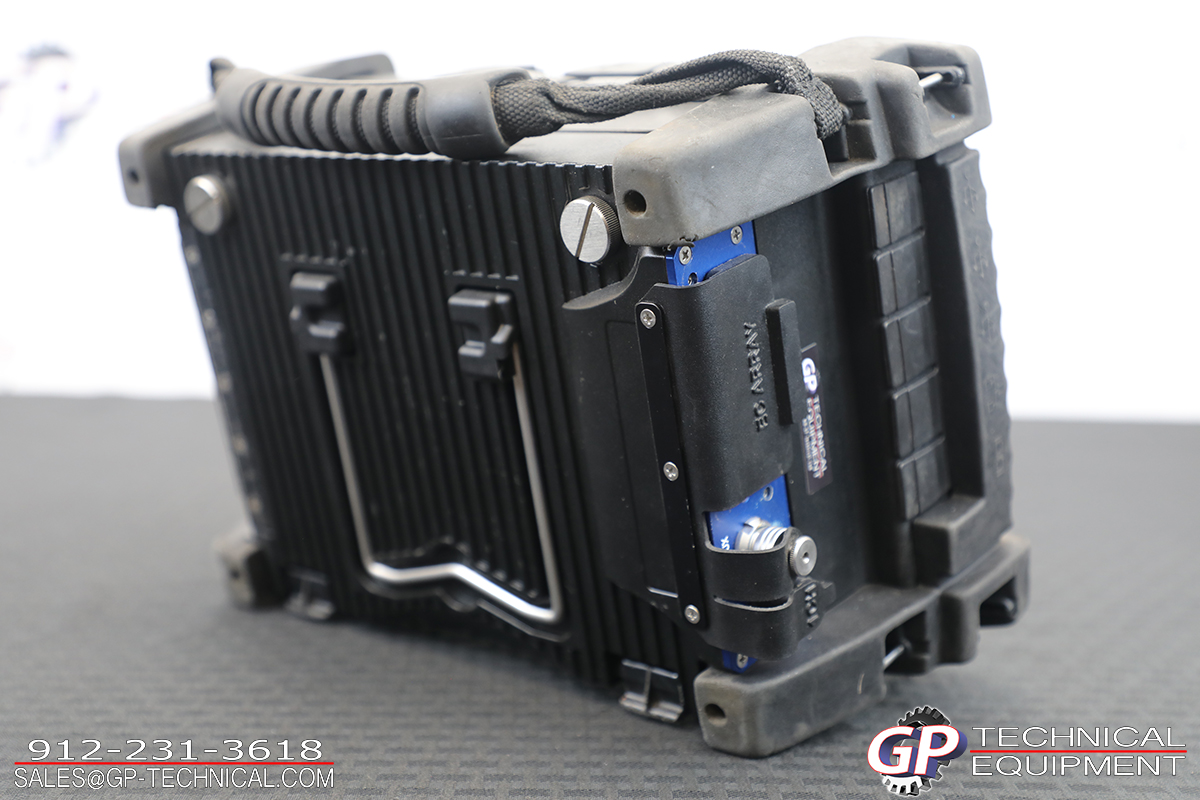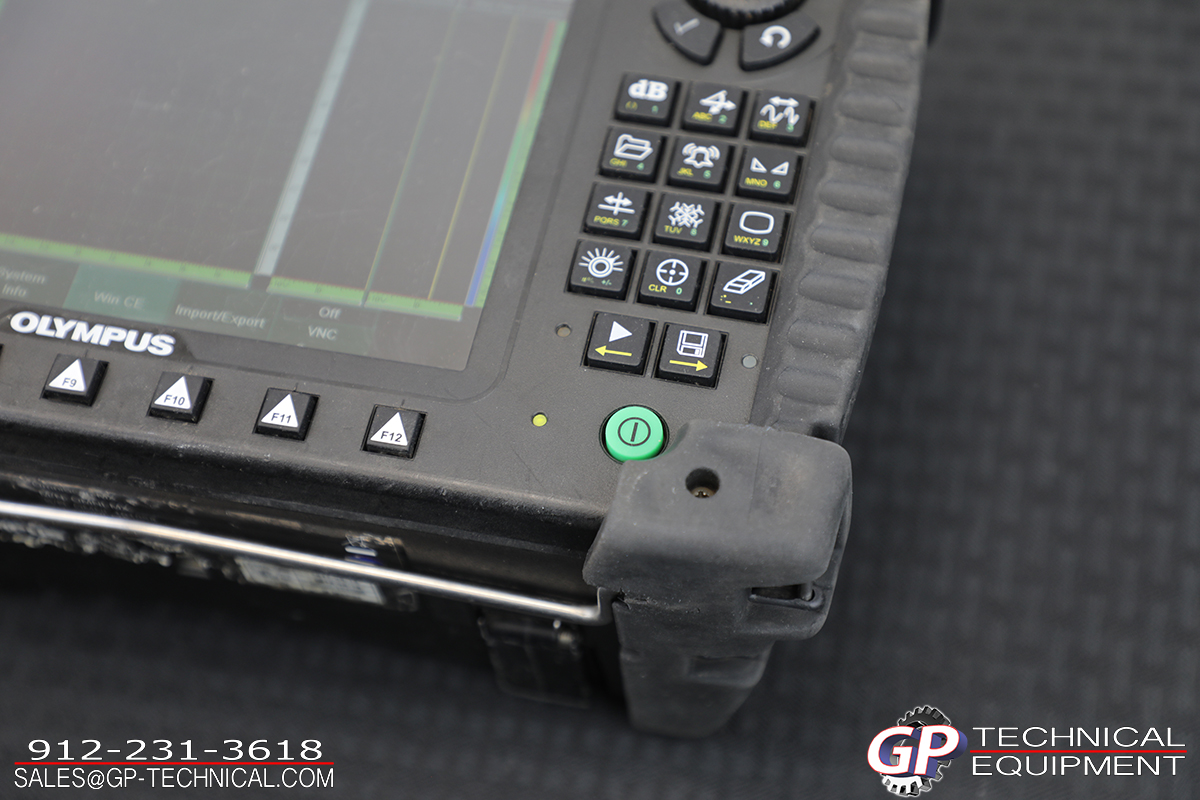 Trade Ins: We offer some of the highest prices on your used test equipment. We do partial trade ins or will buy your used equipment outright. An estimated trade in value will be assessed within 24 hours of receiving a value request.
Payment terms: We accept payment prior to shipping by Visa, MasterCard, AMEX, and Paypal (up to $10.000). Businesses and Universities, please call for payment options. Please notify us of method of payment in a timely fashion after the auction has ended. If a buyer has not made any attempt to contact us 7 days after this auction's end time we will assume they are forfeiting the auction and the item will no longer be available to them.
International Buyers: We reserve the right to accept or decline international Paypal and credit cards. International shipping is available, but clearing customs will often result in delivery delays.
Shipping Terms: Buyer pays for shipping and packaging for this item. International buyers will pay for shipping charges to their country.

* Shipping and handling fees are not refundable under any circumstances. In the case of a return, the buyer is responsible for all shipping fees.
* Shipping for international buyers will be invoiced separately from the purchased product due to the high expense of shipping charges.

* Your phone number is required for shipping purposes, so please provide it with all correspondence.
* Please note that calculated shipping is based on UPS. We also reserve the right to ship for the same cost via FedEx or other carriers.

Packaging: All items will be packaged with materials necessary to ensure that the equipment will be adequately protected from the shipping process.

Feedback:
We appreciate Positive feedback. We leave feedback as soon as we get feedback from you. If you have any problems with the sale, please try to resolve it with us before you leave us a Neutral or Negative feedback.
Warranty: No warranty is expressed or implied with any unit. All sales include a 3 day right of return (ROR). For any reason, within 72 hours of taking possession of the item, the buyer can return the item for a complete refund minus all shipping costs.
Return Policy: You can return the item for any reason within three days. We put great effort into thoroughly documenting each piece of equipment, typically with very detailed pictures and video clips. We strongly encourage you to study these images closely before you commit to purchasing the item. Please call or email us if you have any questions about anything that you are uncertain about. It is critical that you confirm that this item suites your needs within the three day return policy period. Any returns after two weeks will not be entertained, and we will automatically escalate to Ebay. If you choose to open an Ebay return case, and we are forced to accept the return, you are responsible for the following:
*Return Shipping and insurance of the item to our Store at the following address:

*A Restocking fee of 10% of the purchase price for every week (after the initial 3 day return period) that the item is in your possession, not to exceed two weeks.