Description
Oxford Instruments ARCMET 8000 OES Spectrometer
Stock #220322A
Included with Sale
-ARCMET 8000 Unit
-Hard Padded Transport Case
-Low Alloys Standards
-Pressure Regulator
-AC Power Cable
Specifications:
ARC-MET8000
Mobile Optical Emission Spectrometer for the analysis of metals using AIR and ARGON
Oxford Instruments understands the increasing importance of the need to analyze key elements in metals. Materials verification, PMI and scrap sorting are all areas where high standards are demanded by end-users, quality control systems and safety procedures. Performance and precision has to be second to none. That is why ARC-MET8000 has been designed to identify all the key elements in metals , including carbon and other light elements. Recognizing that carbon identification is of primary concern in all material verification functions, especially welding, ARC-MET8000 has the unique capability of measuring carbon in both air and argon modes.
ARC-MET probe is the heart of the system – unique to ARC-MET8000
• All the analysis takes place in the probe, not metres away in the main unit – this gives optimum accuracy, as the signal is not weakened.
• The only probe to have an integral display – so if you are measuring remotely or high up, you don't have to return to the main unit to see your results.
• Optimum contrast properties to view in any lighting conditions.
• The only probe to have an integrated keyboard - another labor saving device.
• 1 probe, 2 noses – unique to ARC-MET8000.
• Easy to switch between the airpath nose or theargon nose, so if you are working on an area with irregular shapes you can simply change the nose, not the probe.
• Easier to carry with you to save time.
Key Features:
Accurate results displayed on probe and main unit
Argon kit available
Ideal for ferrous and non-ferrous materials
Maximum performance for all types of analysis
Versatile mobile unit affords flexibility in all applications
Applications:
Accurate results displayed on probe and main unit
Argon kit available
Ideal for ferrous and non-ferrous materials
Maximum performance for all types of analysis
Versatile mobile unit affords flexibility in all applications
Technical Specifications:
Probe: Flat field holographic grating, full spectrum recording
Wavelength Range: 185-370nm, SP option from 175nm
Metals: Carbon and low alloy steels, Cr Steels, Cr Ni Steels, Ni Alloys
Battery Life: 4 to 5 hours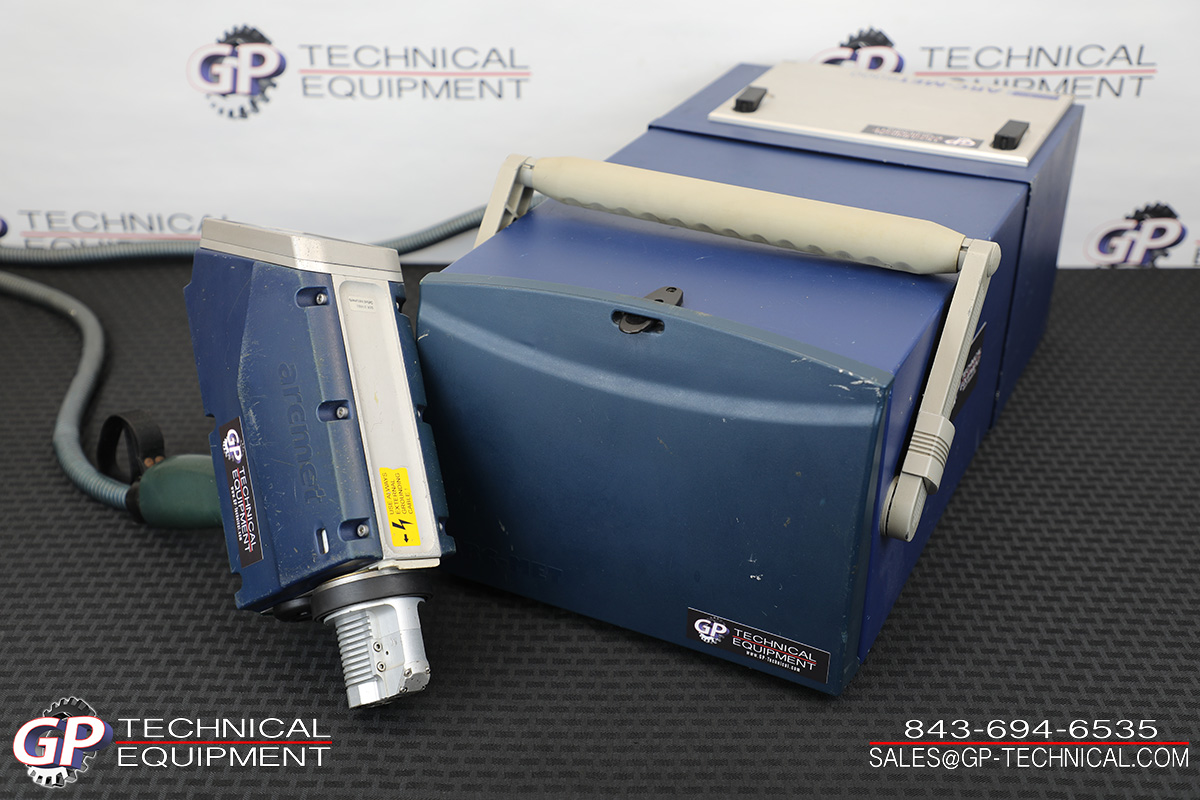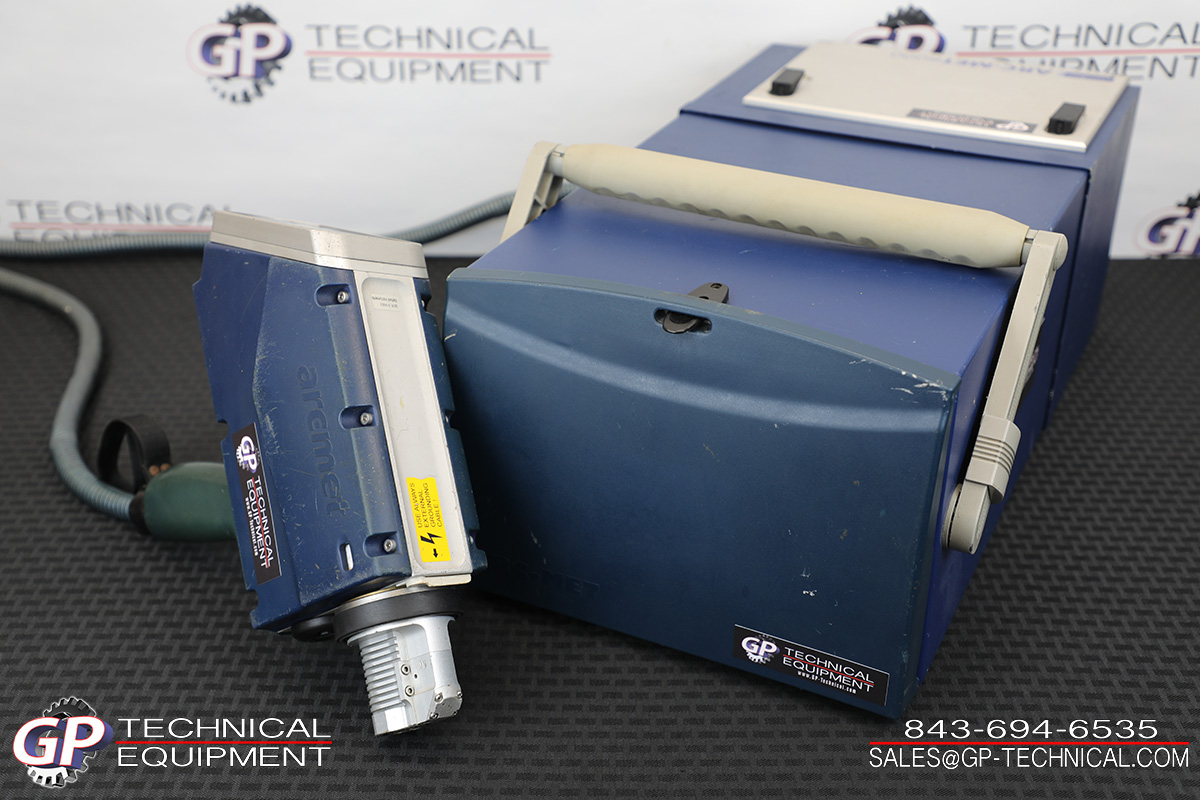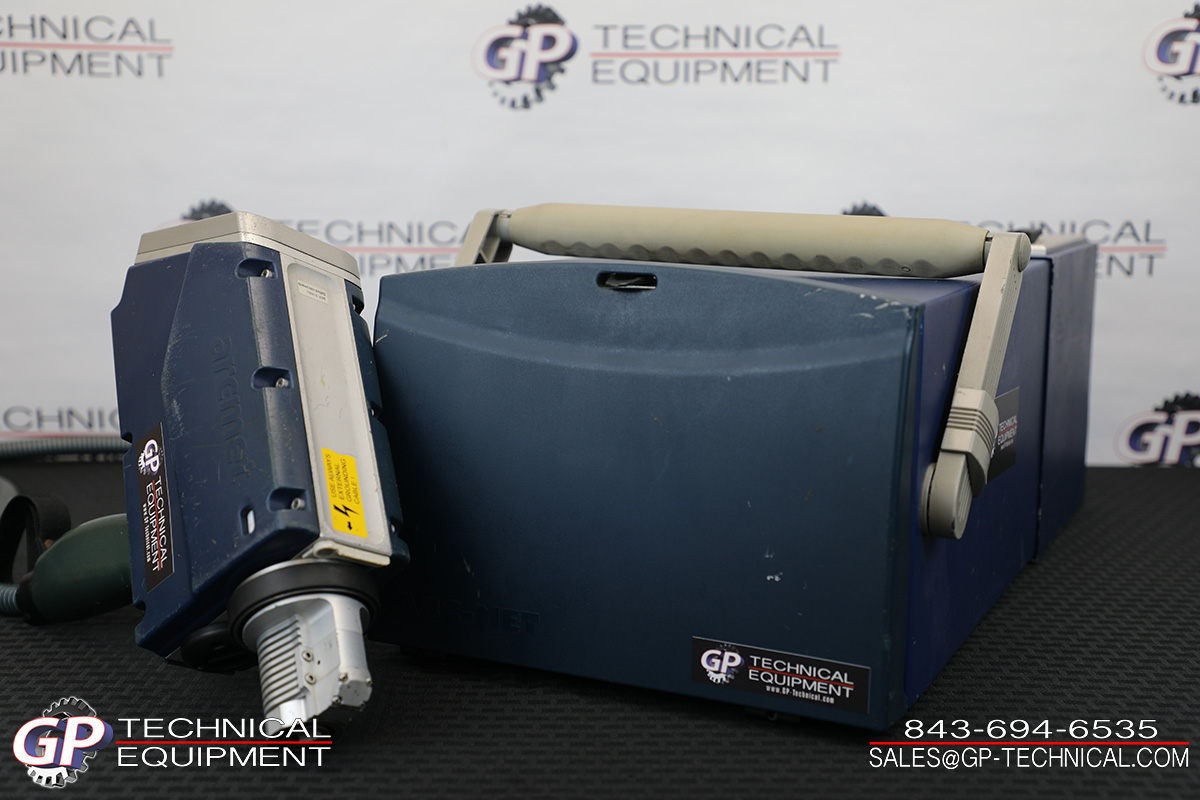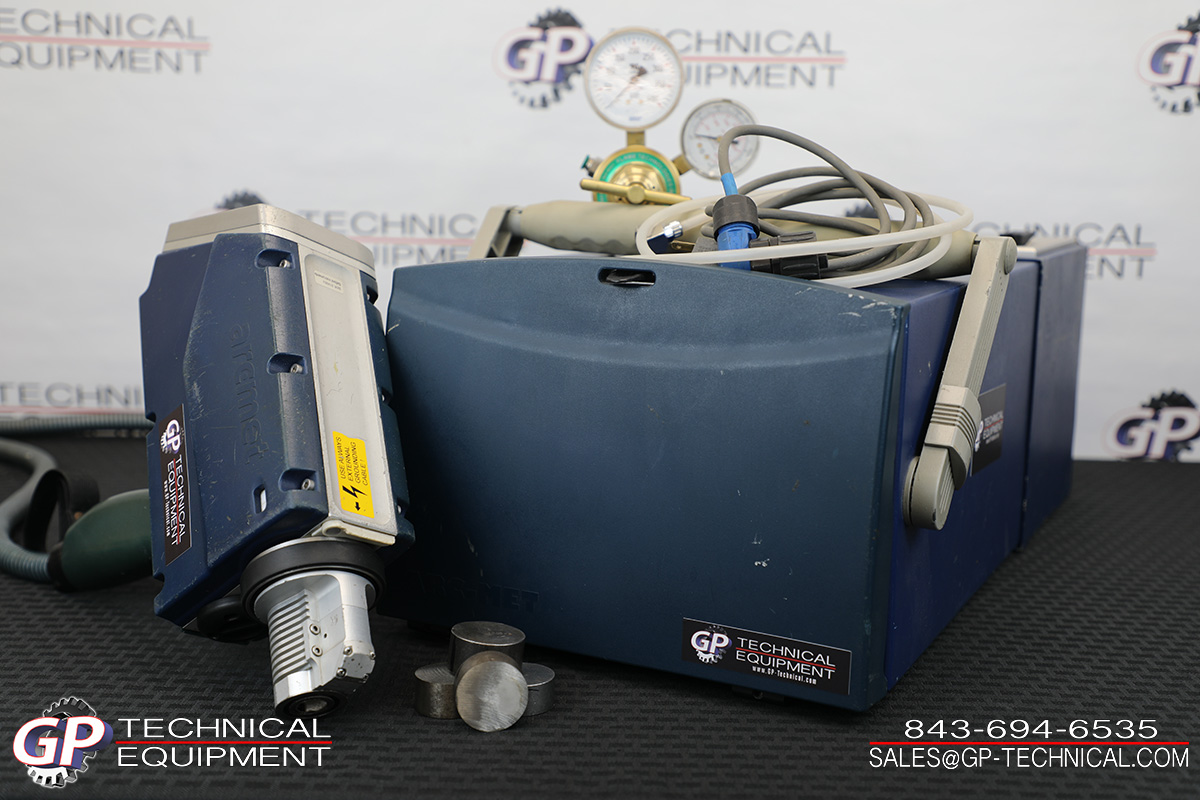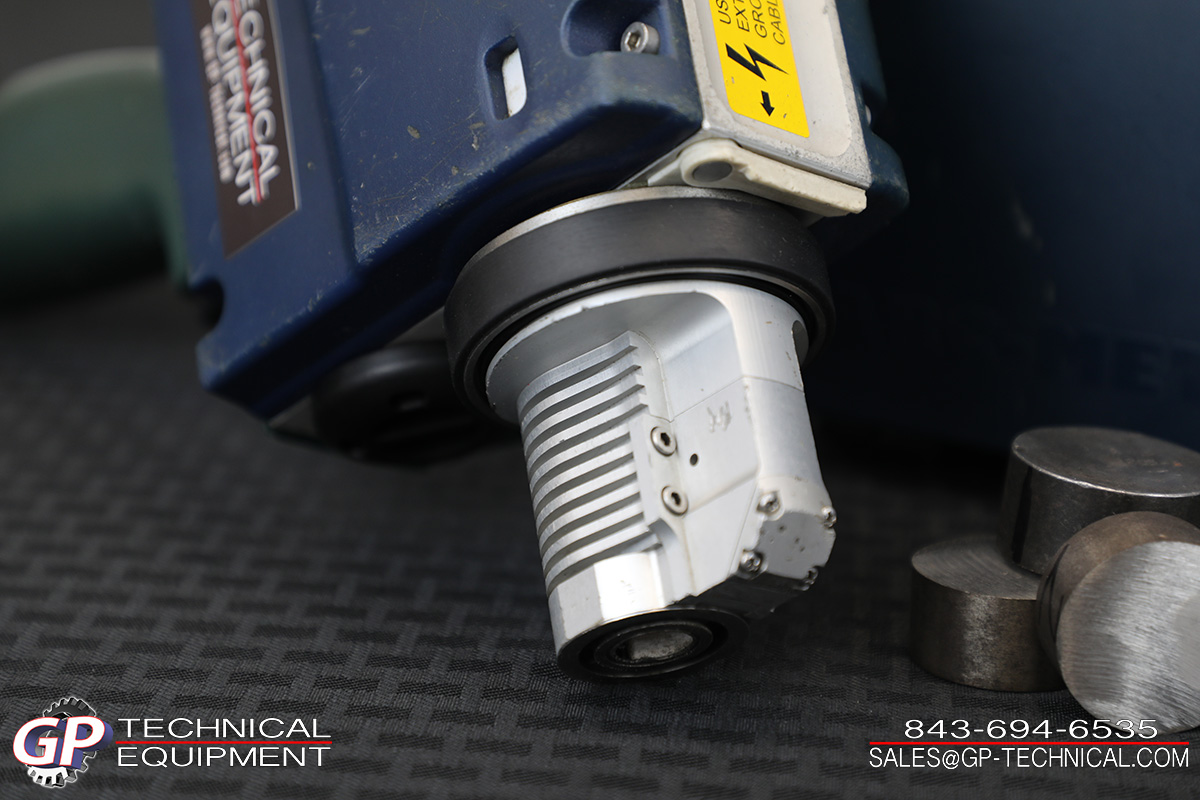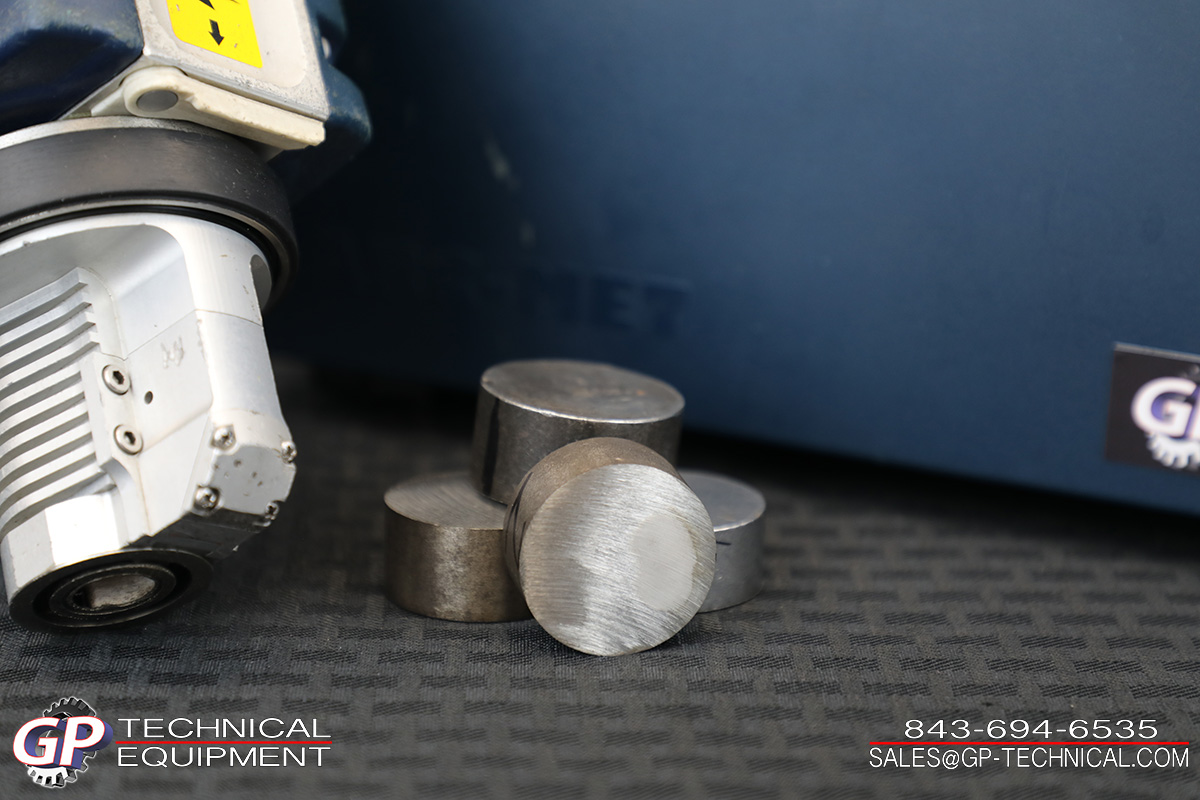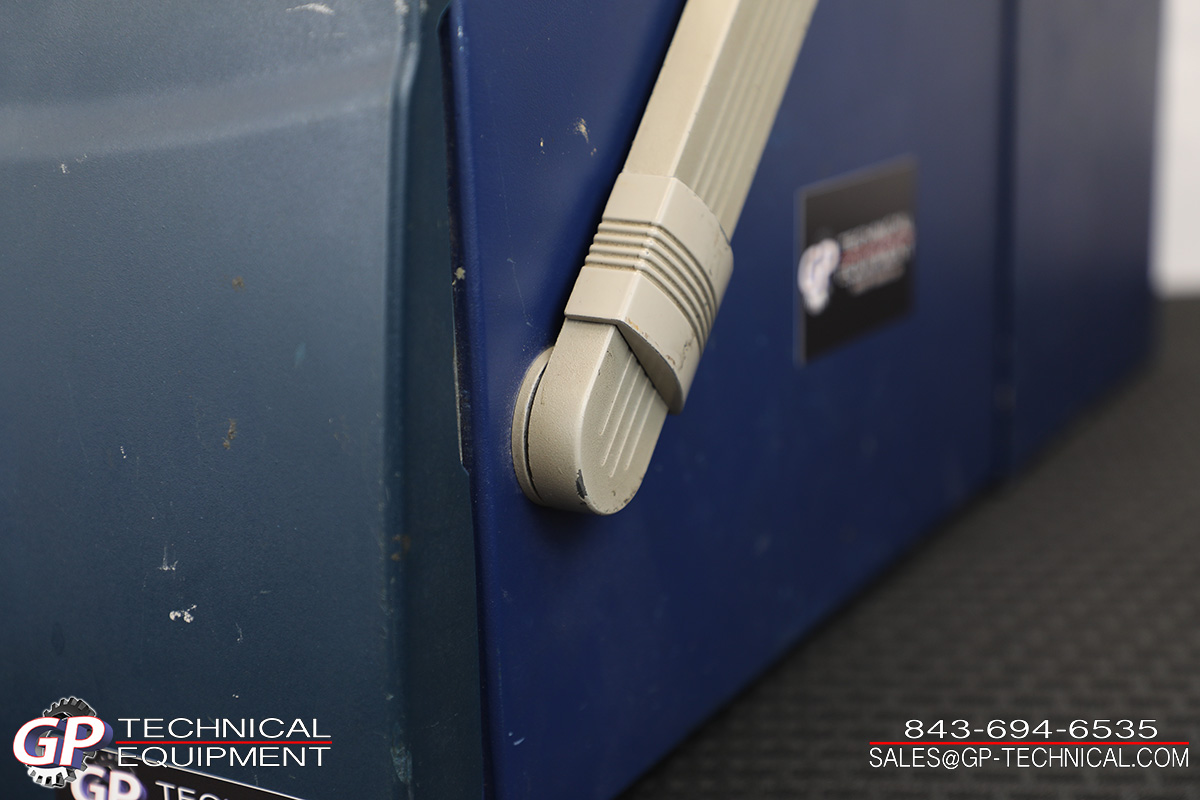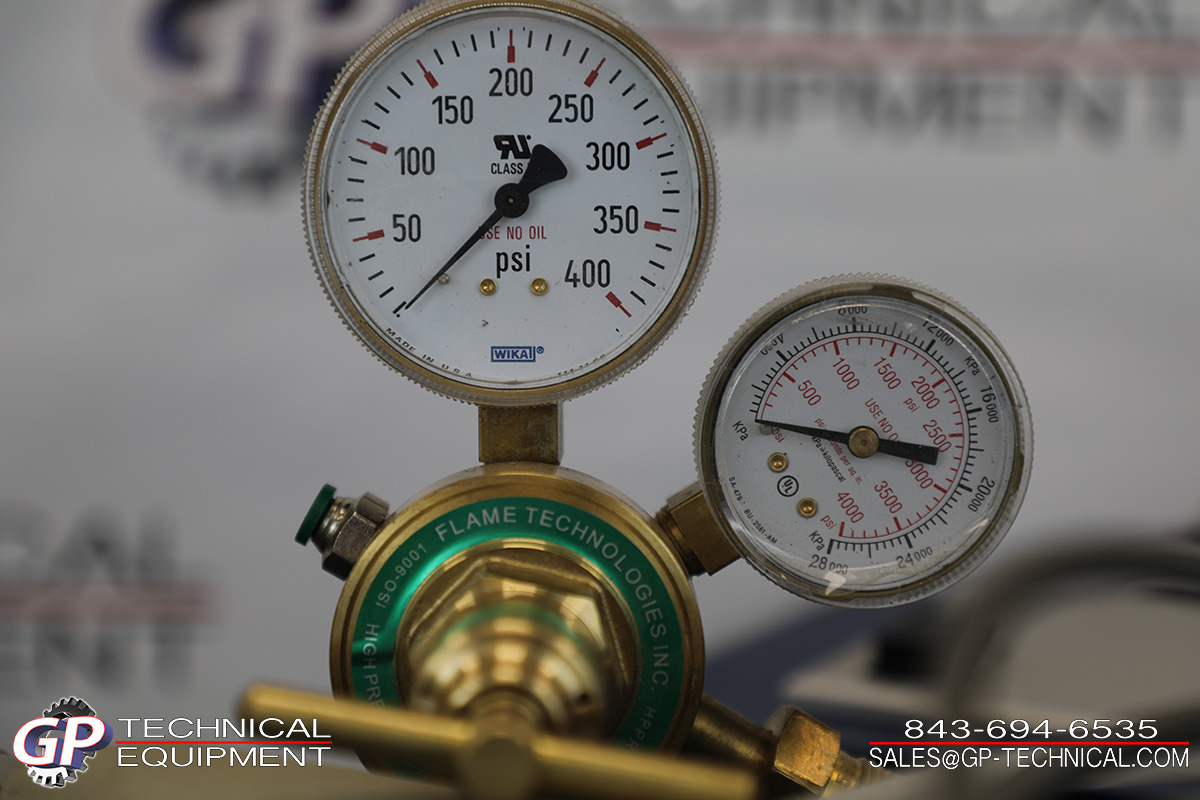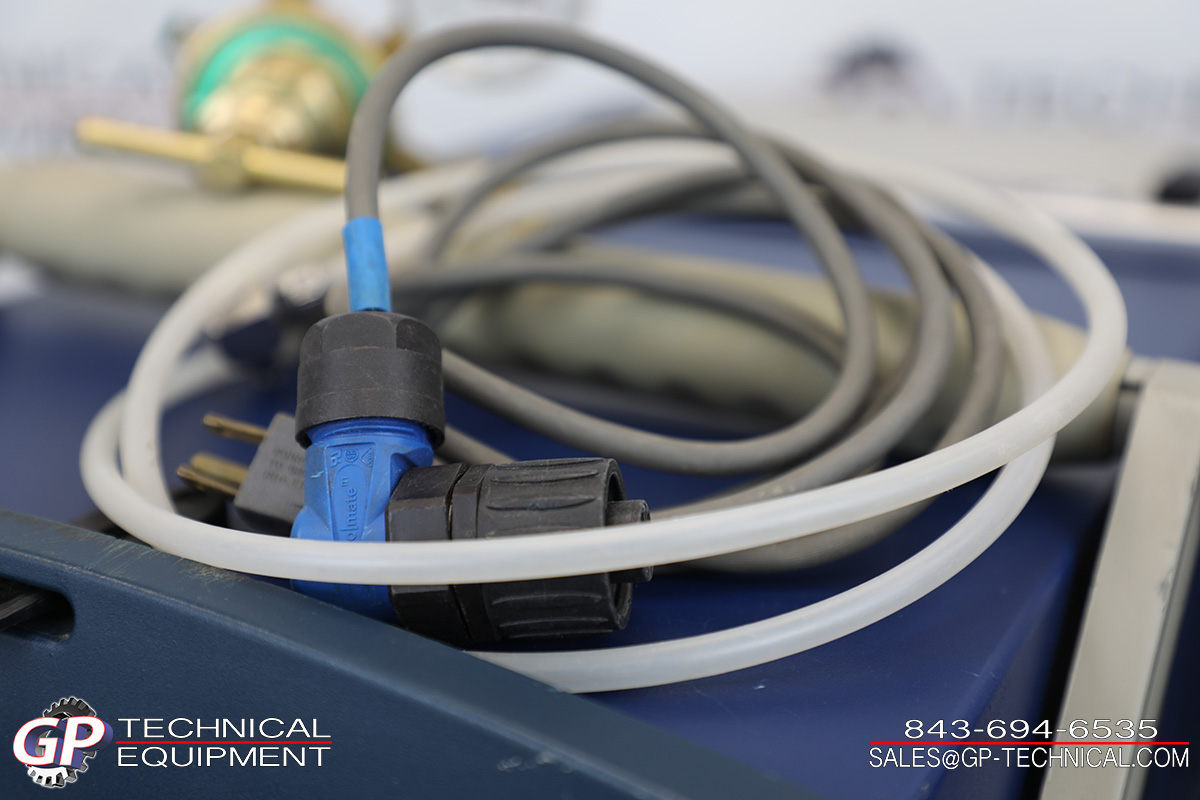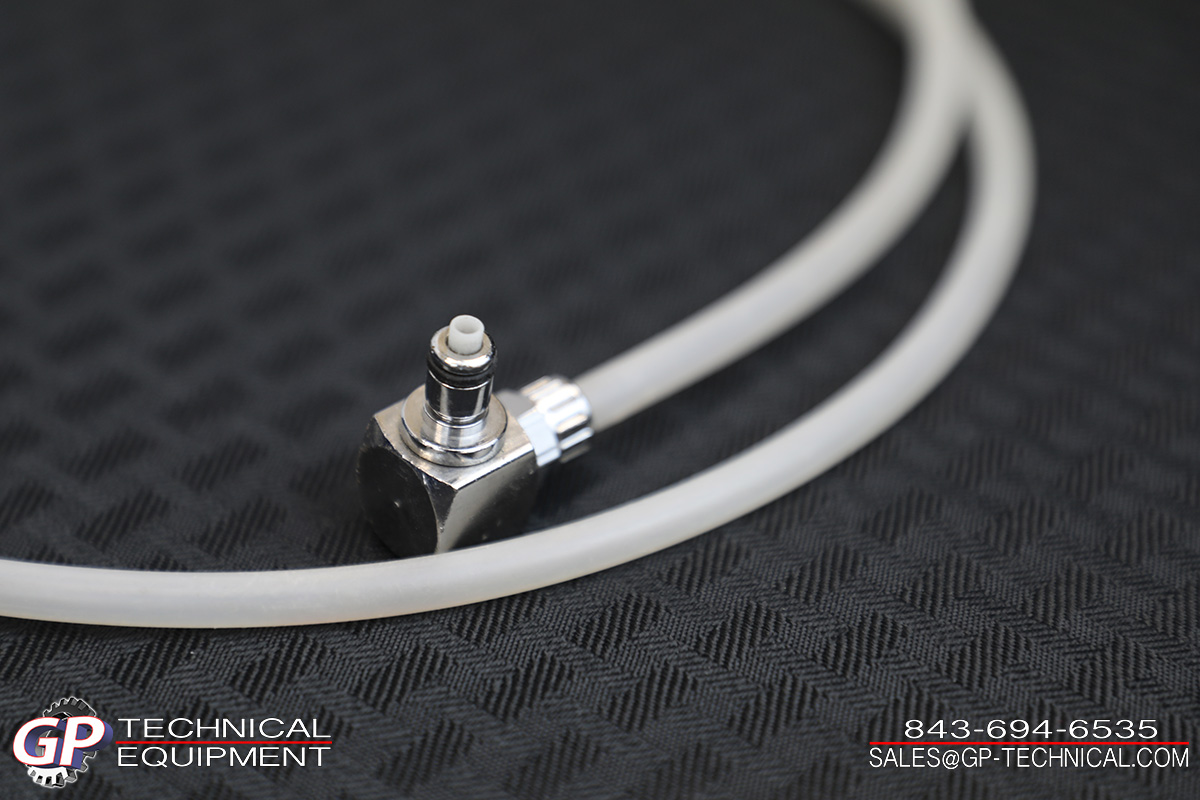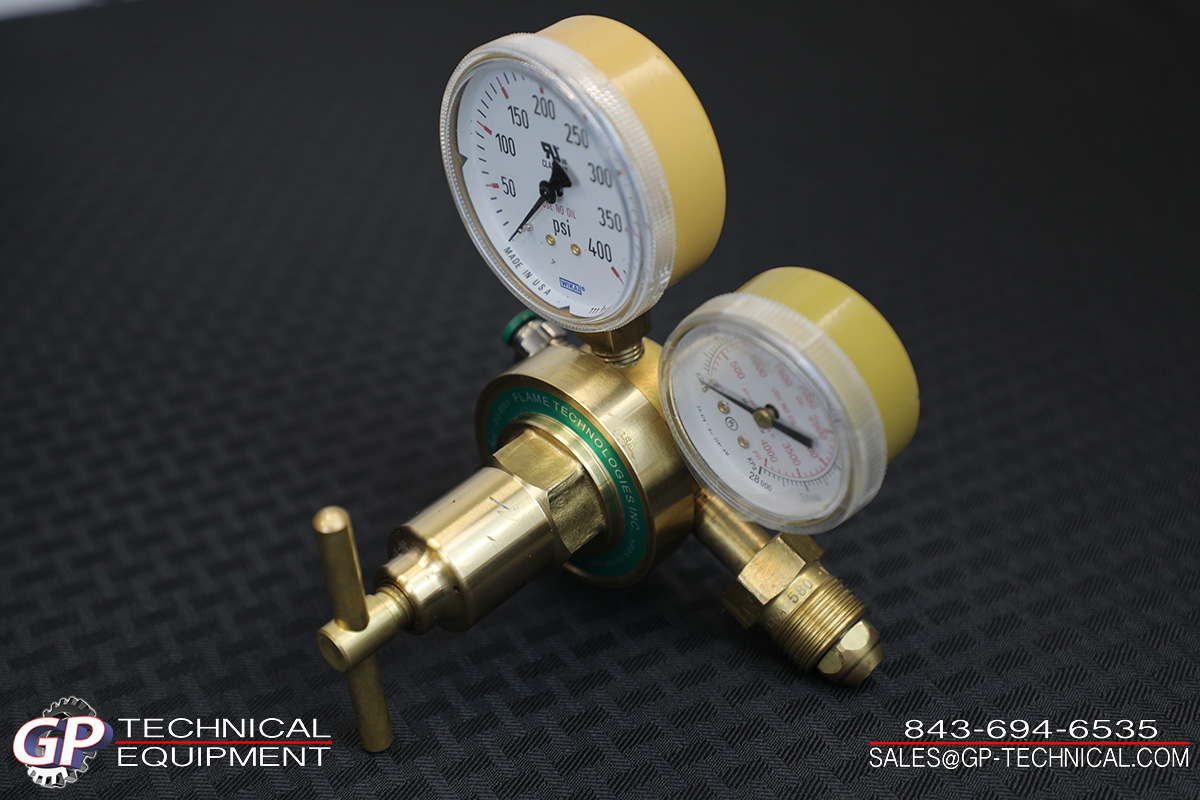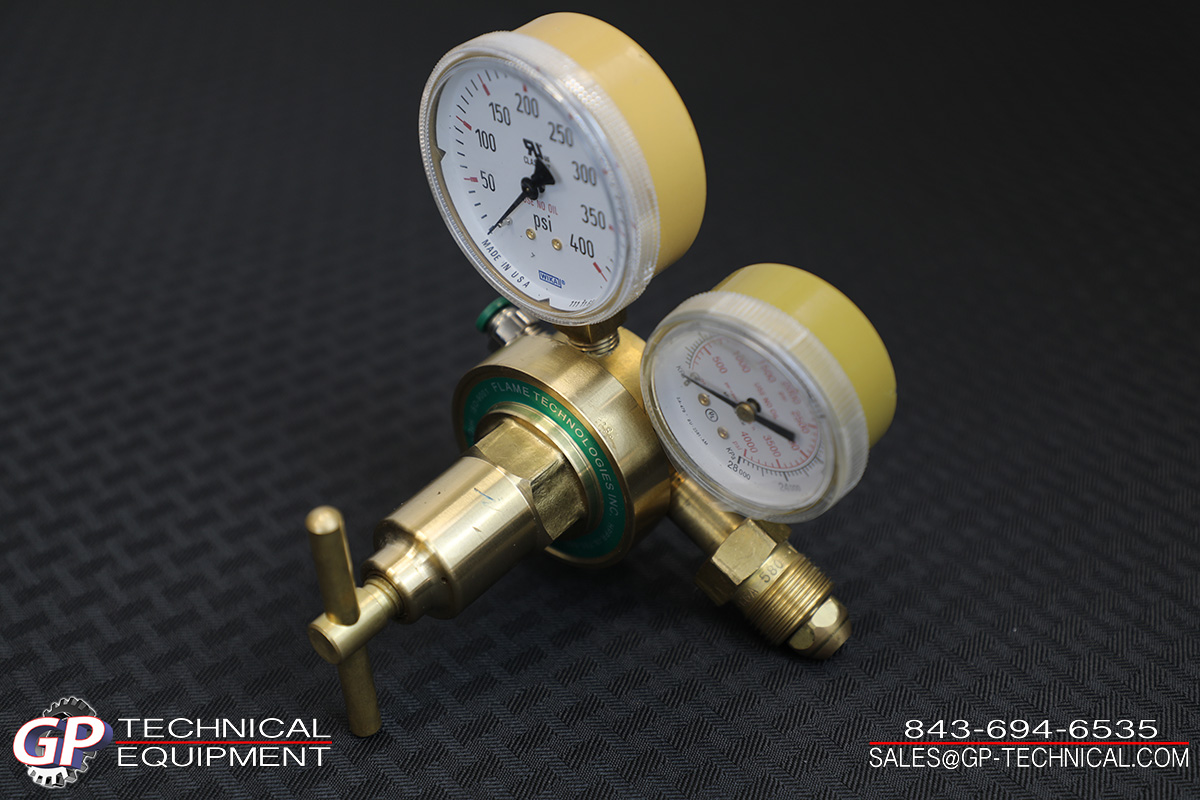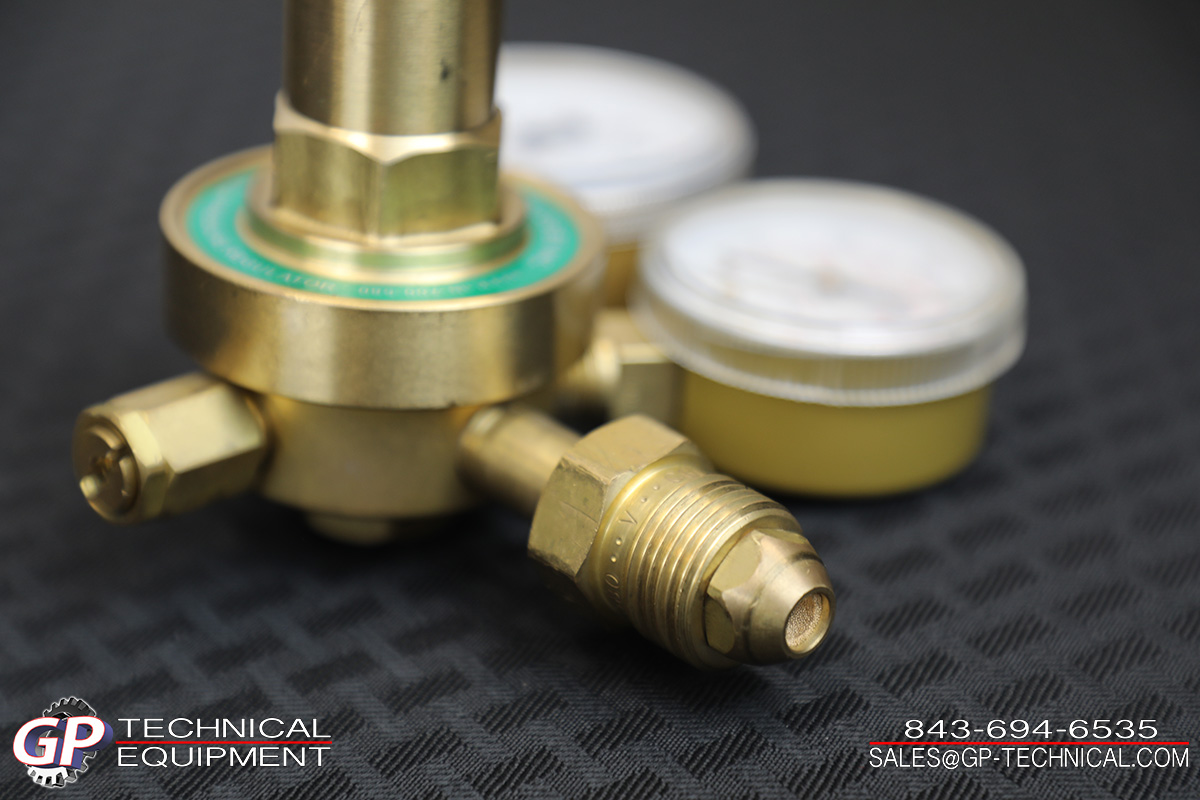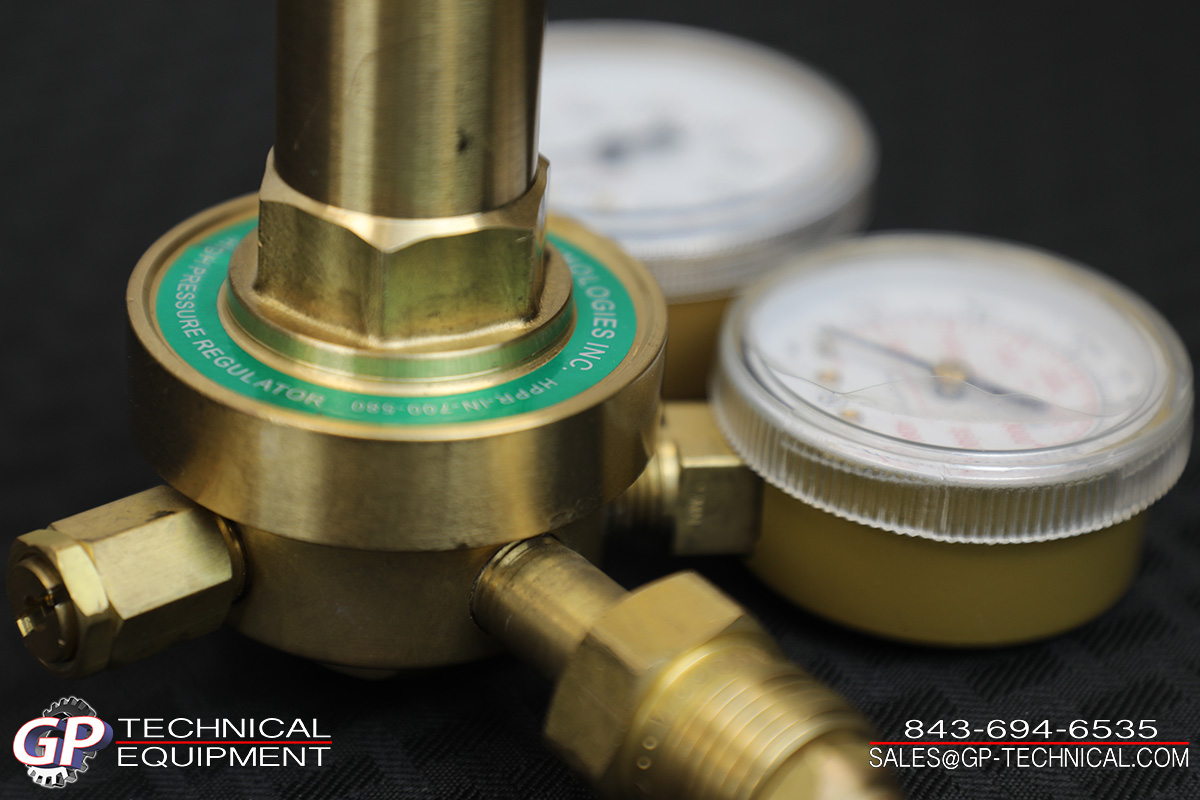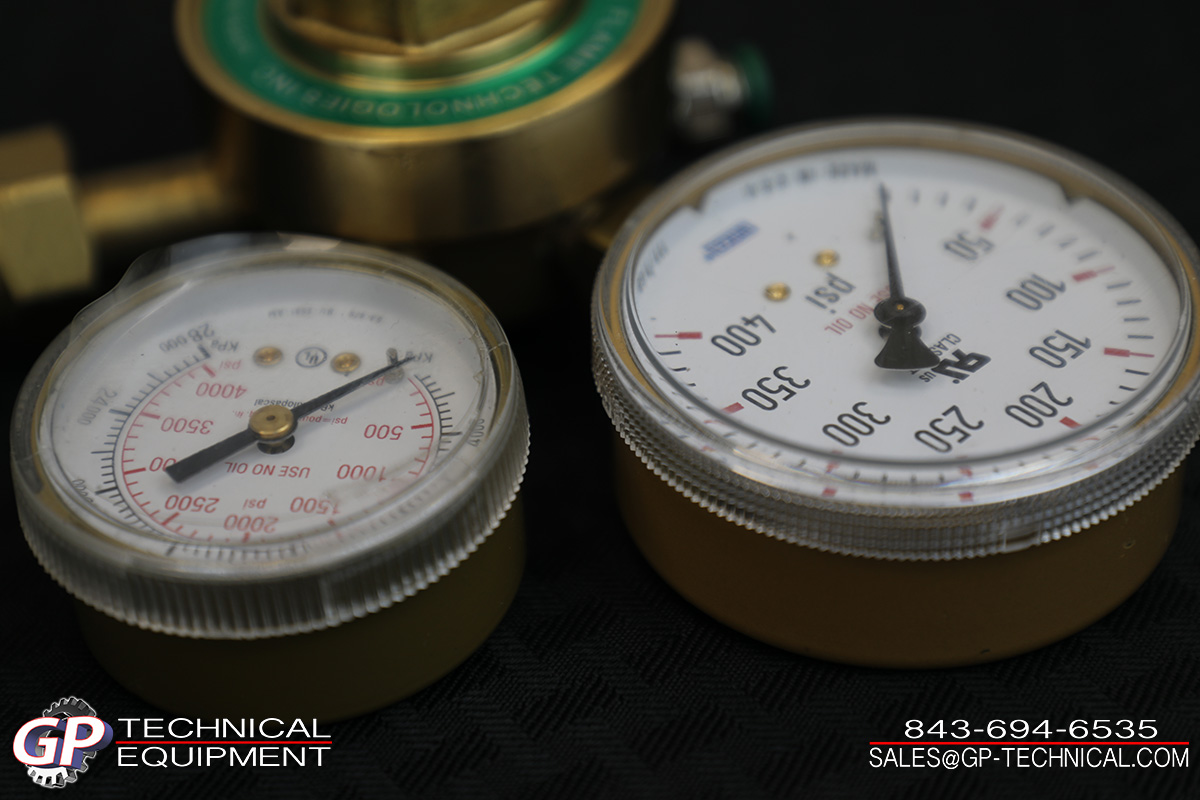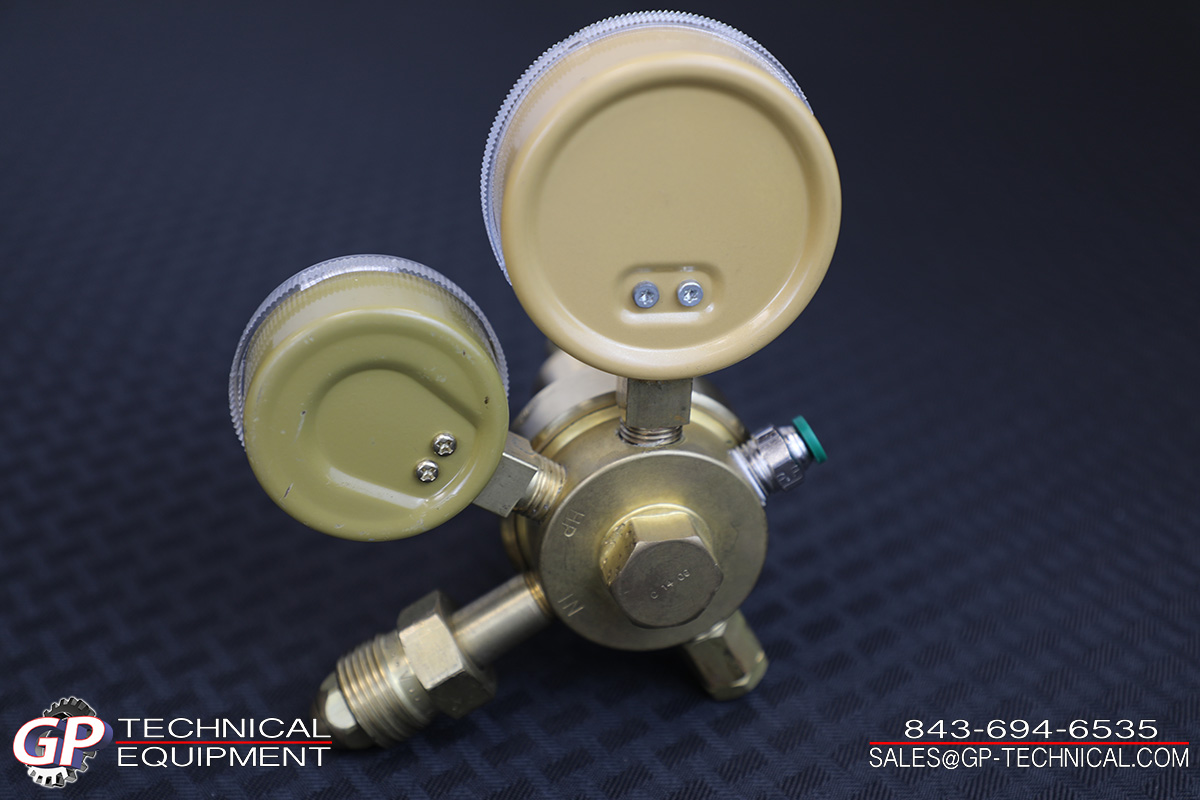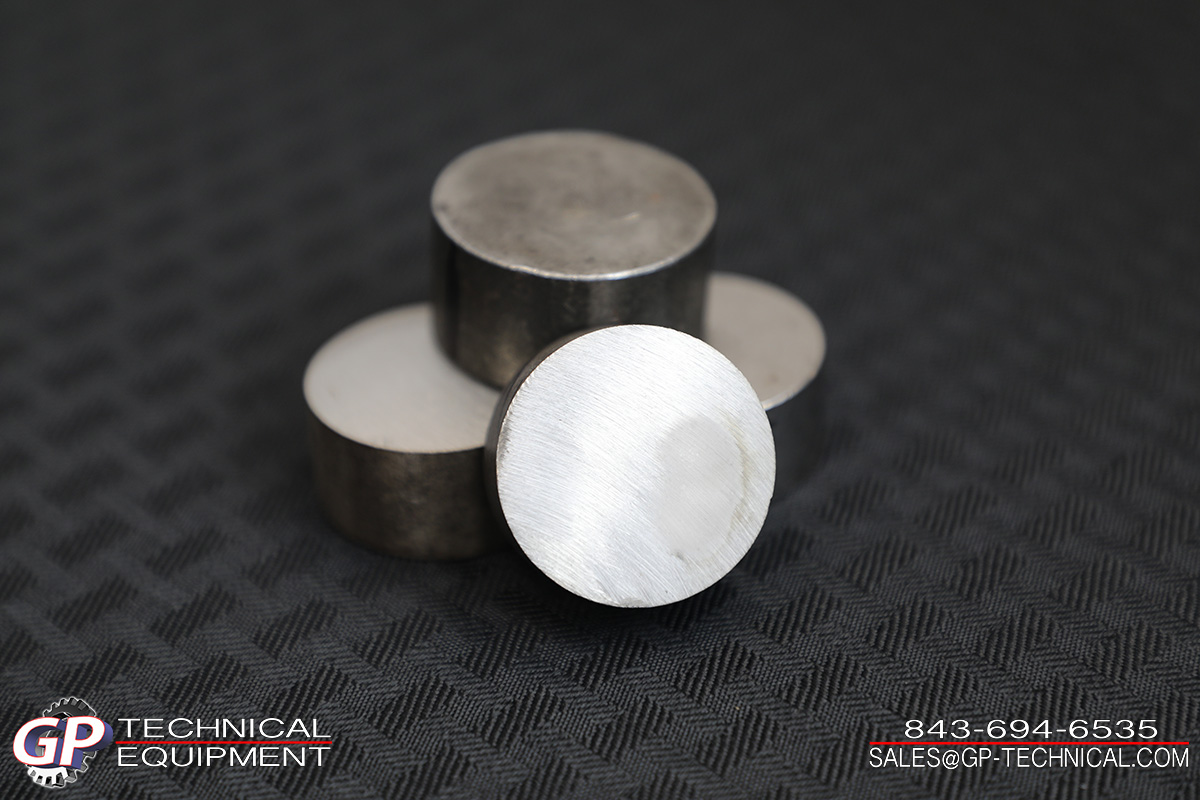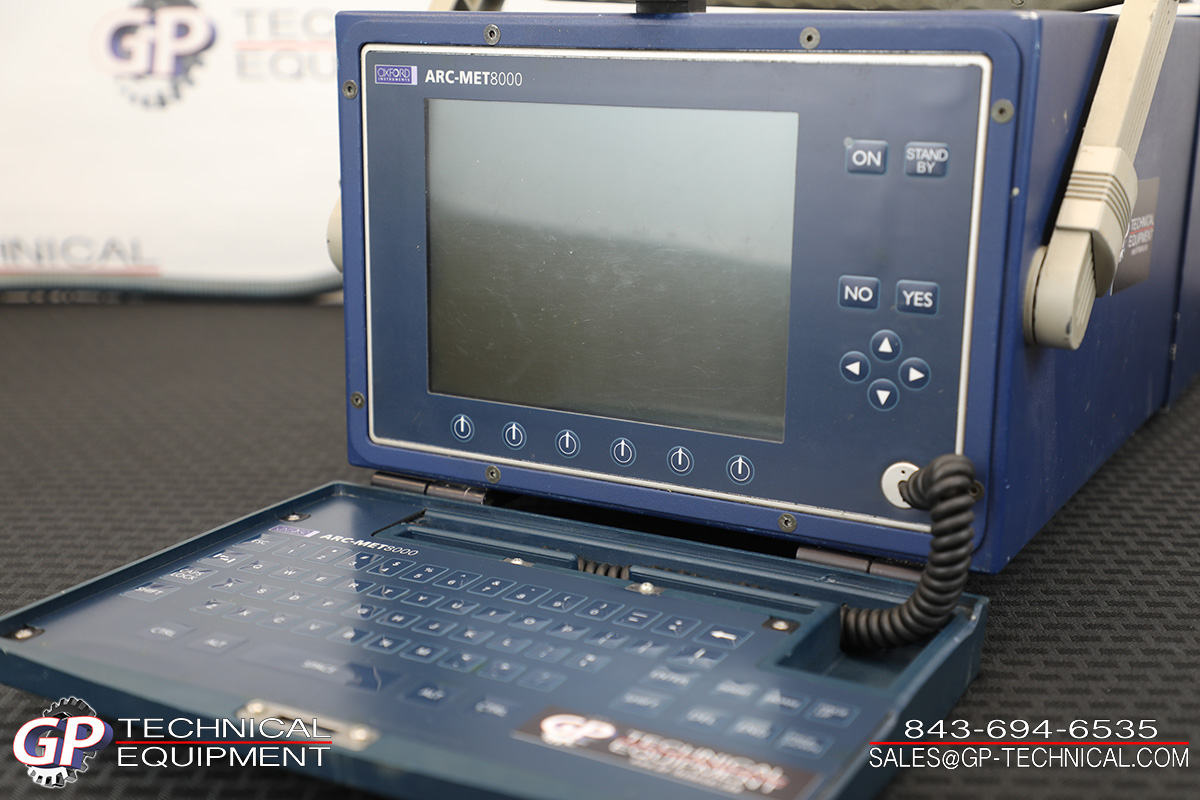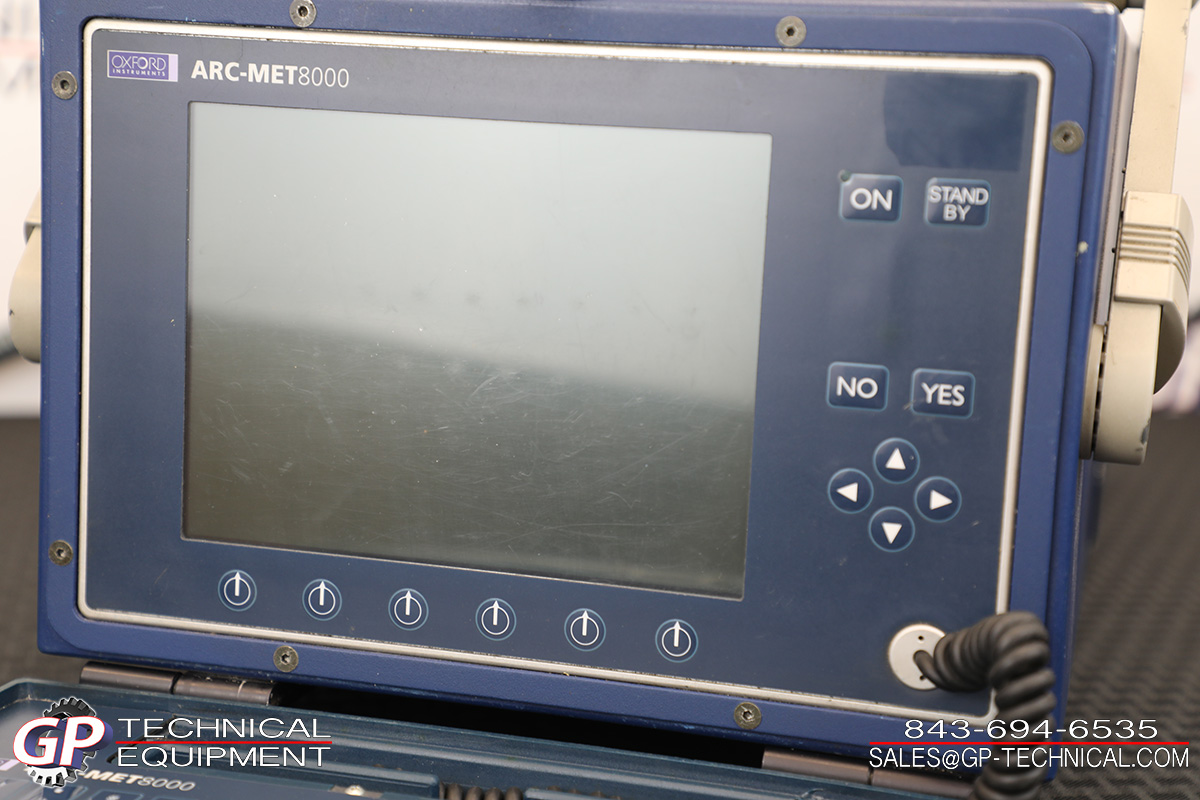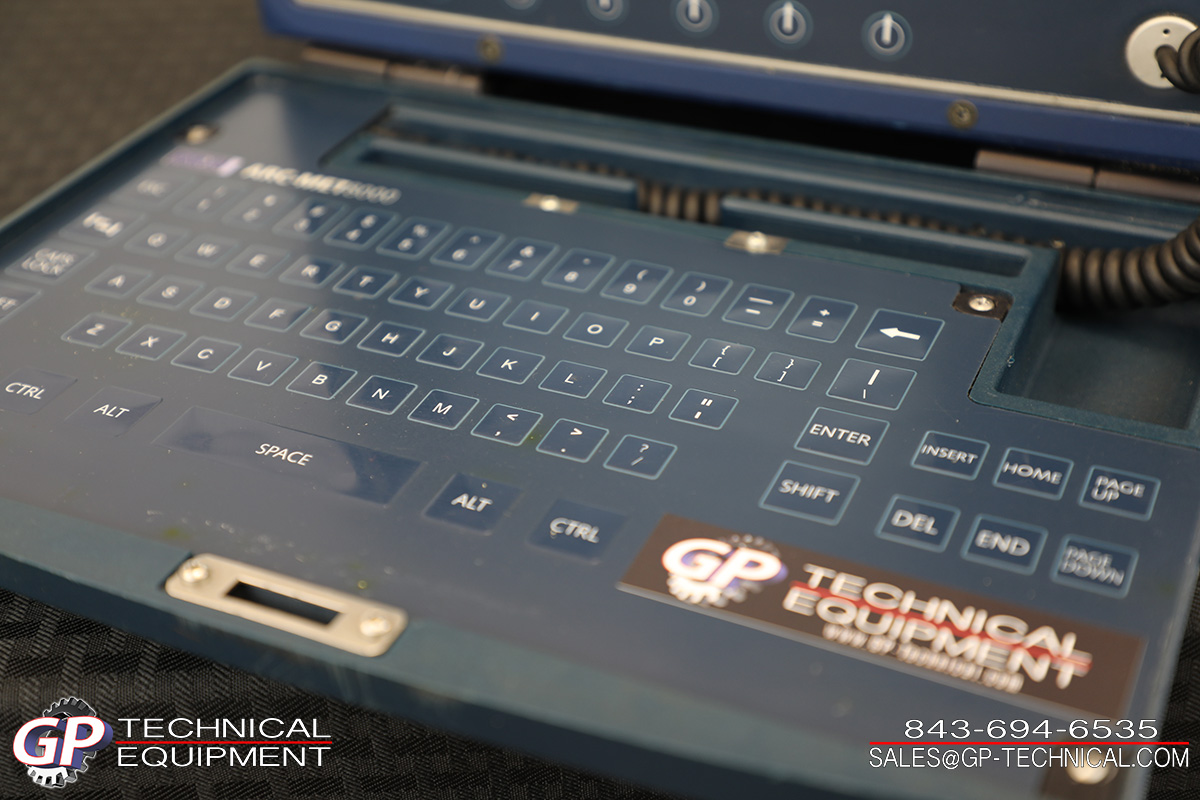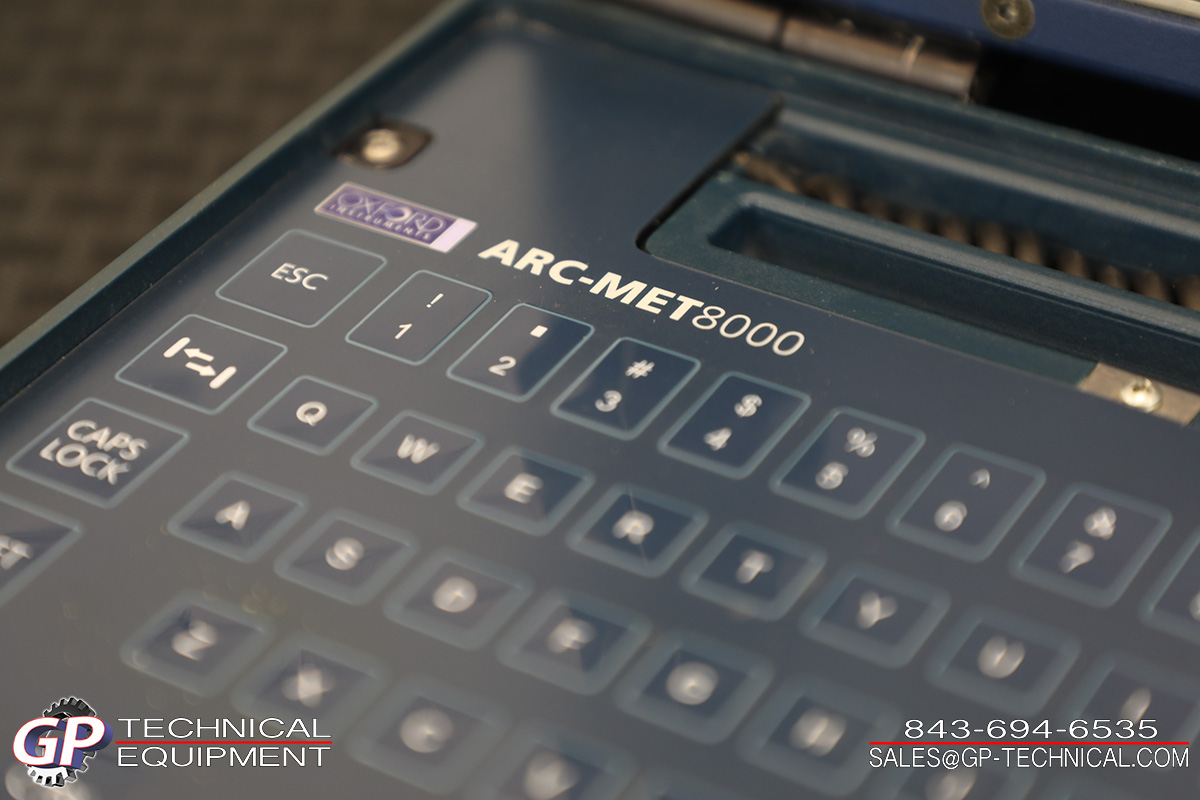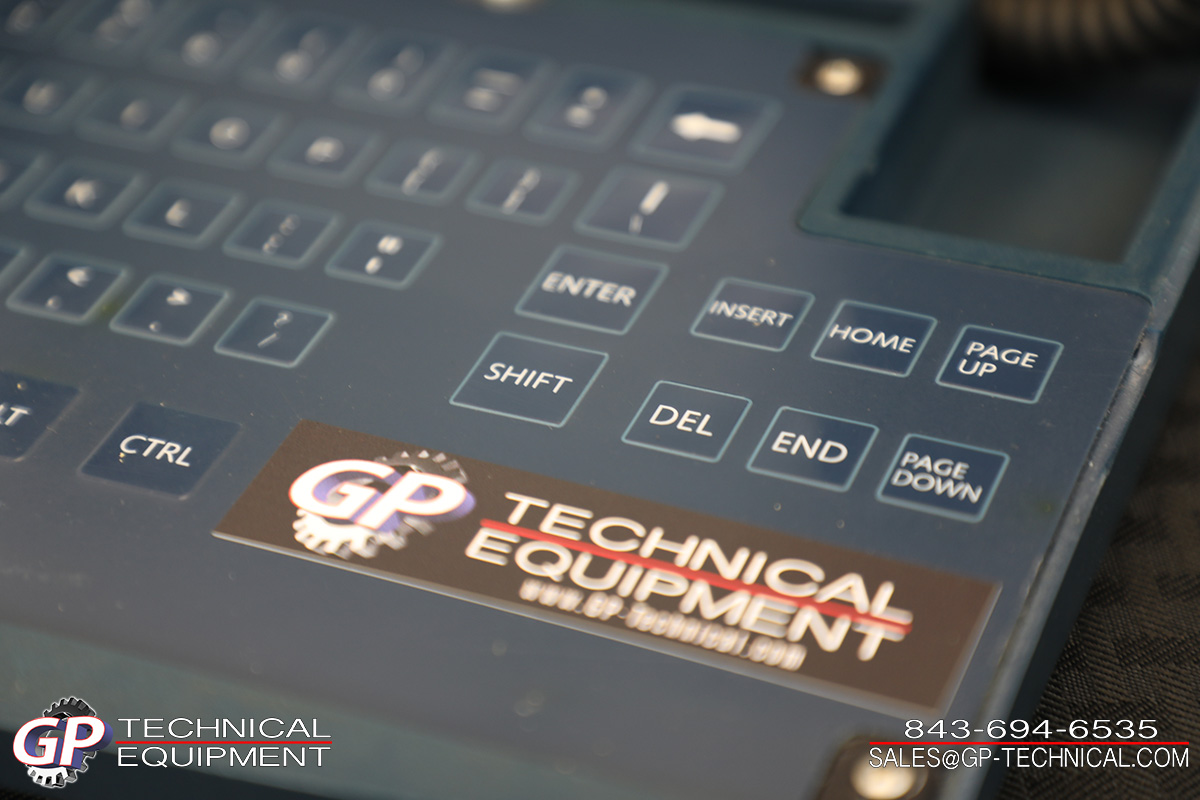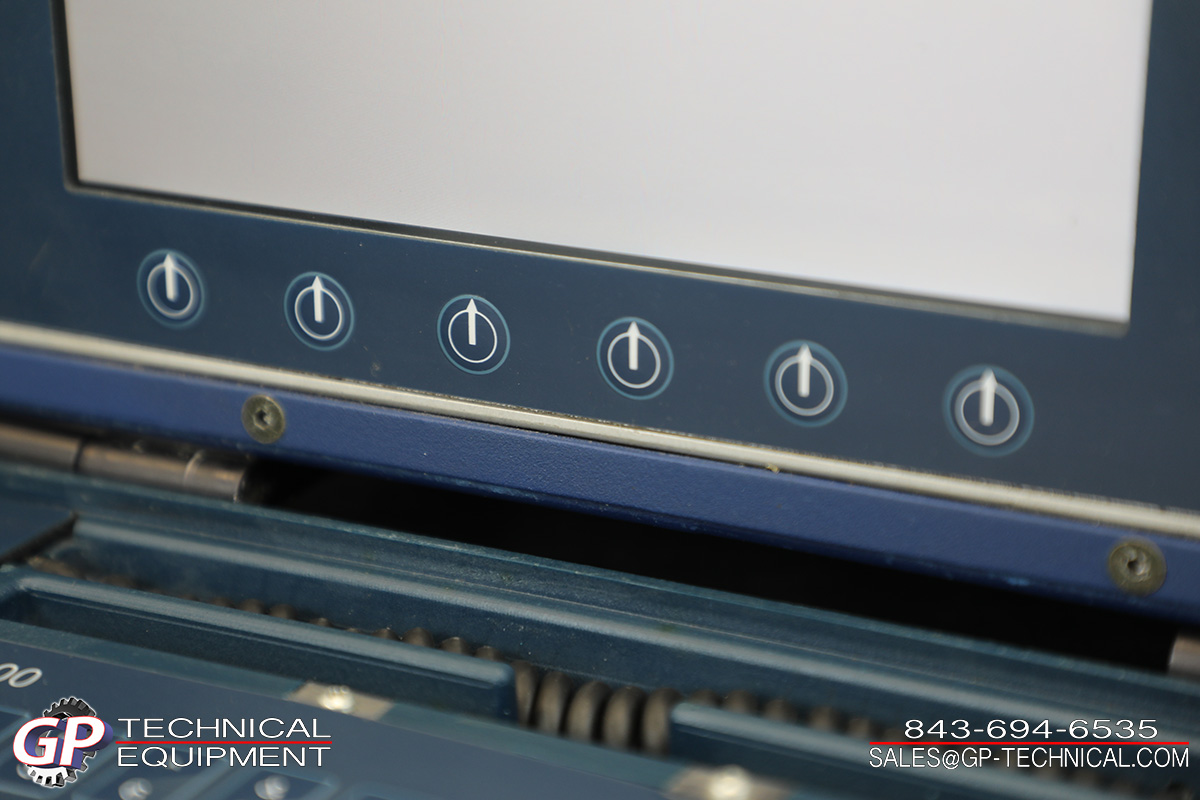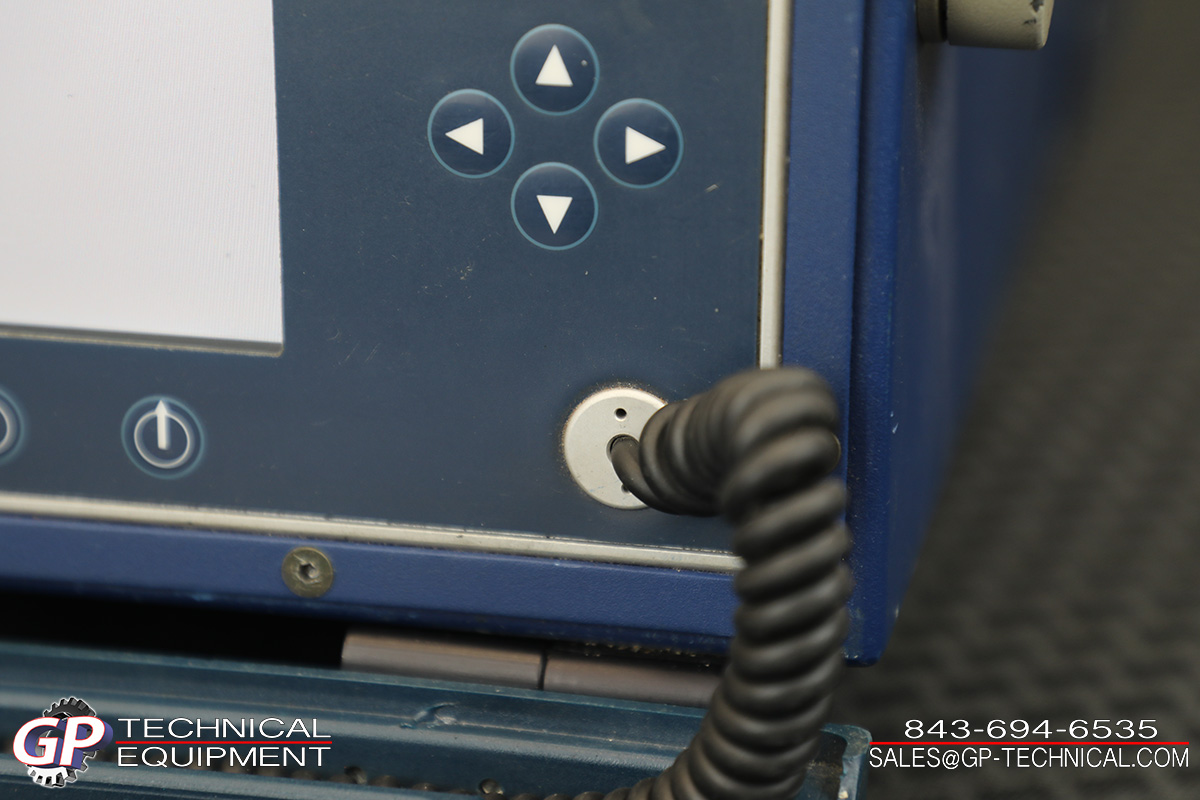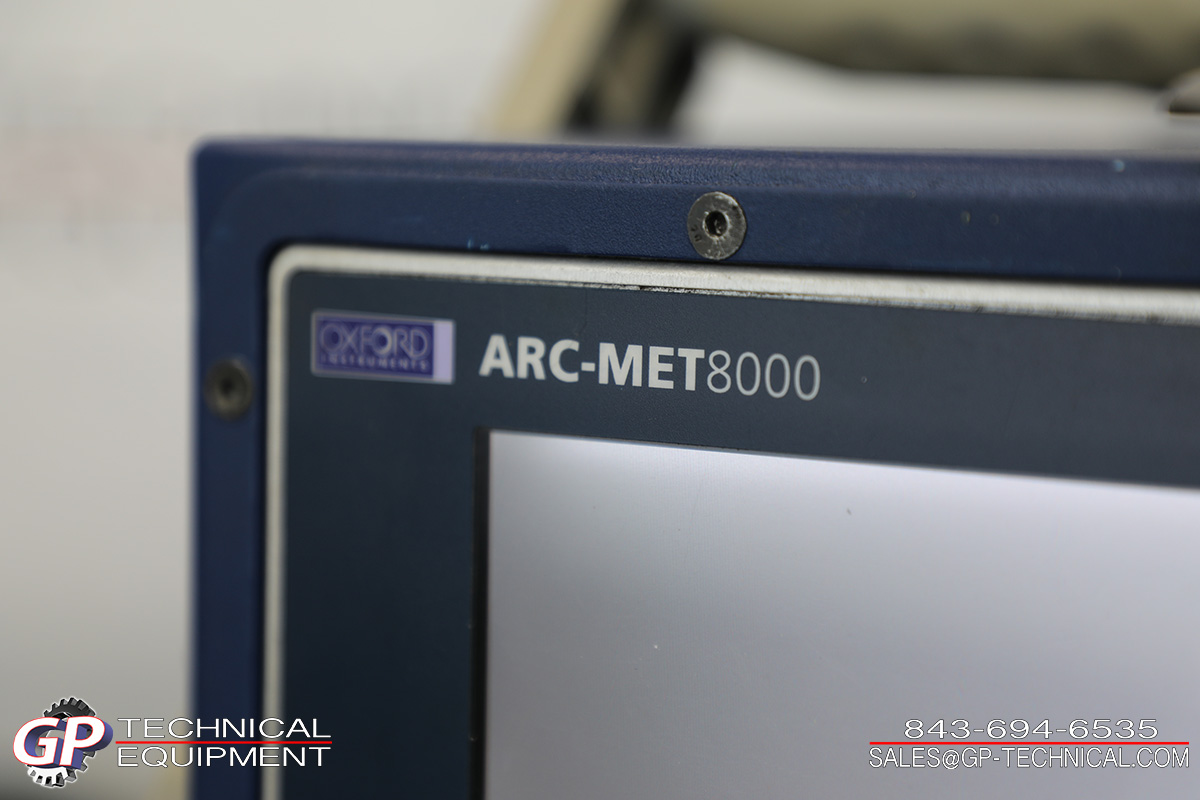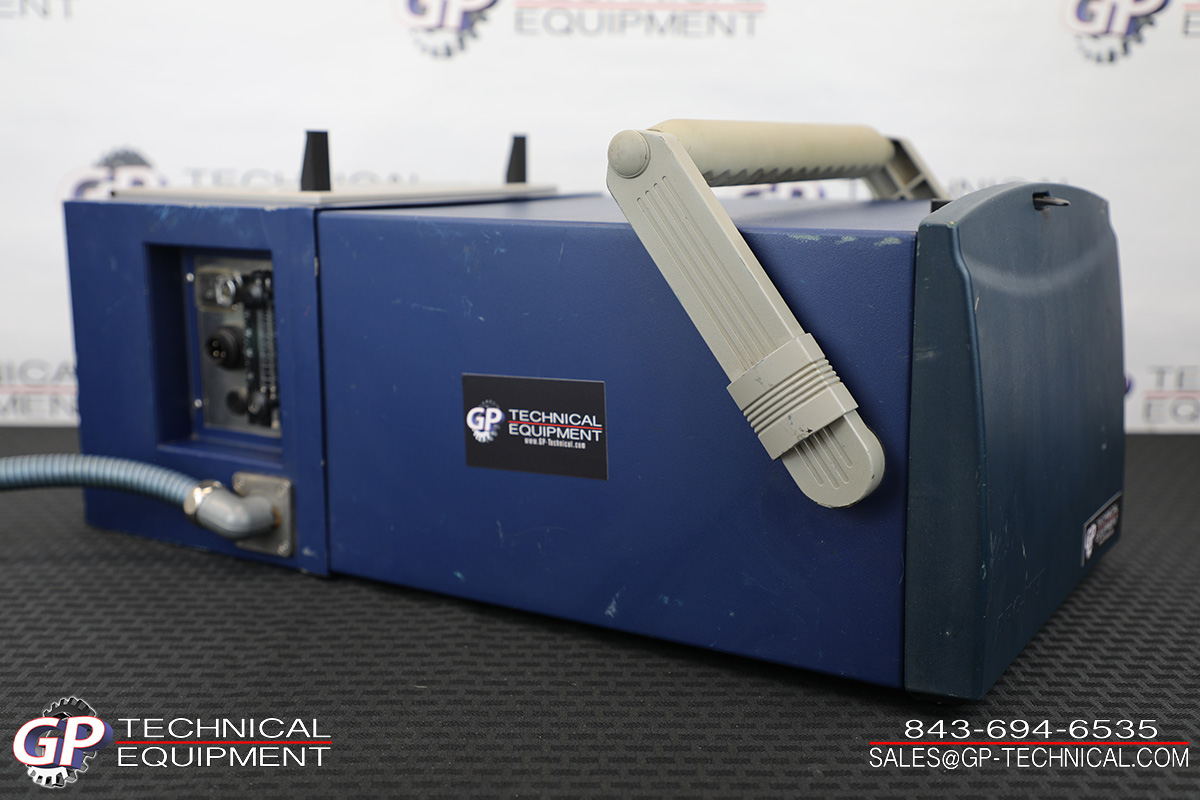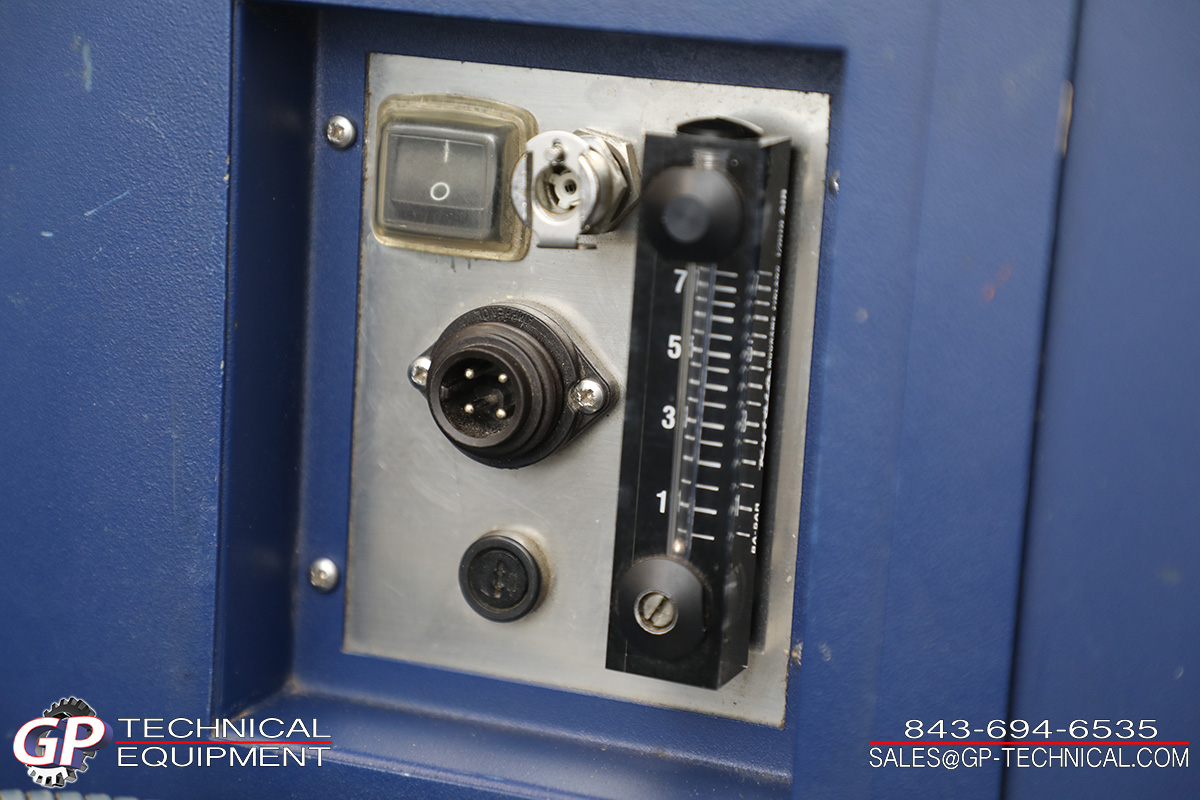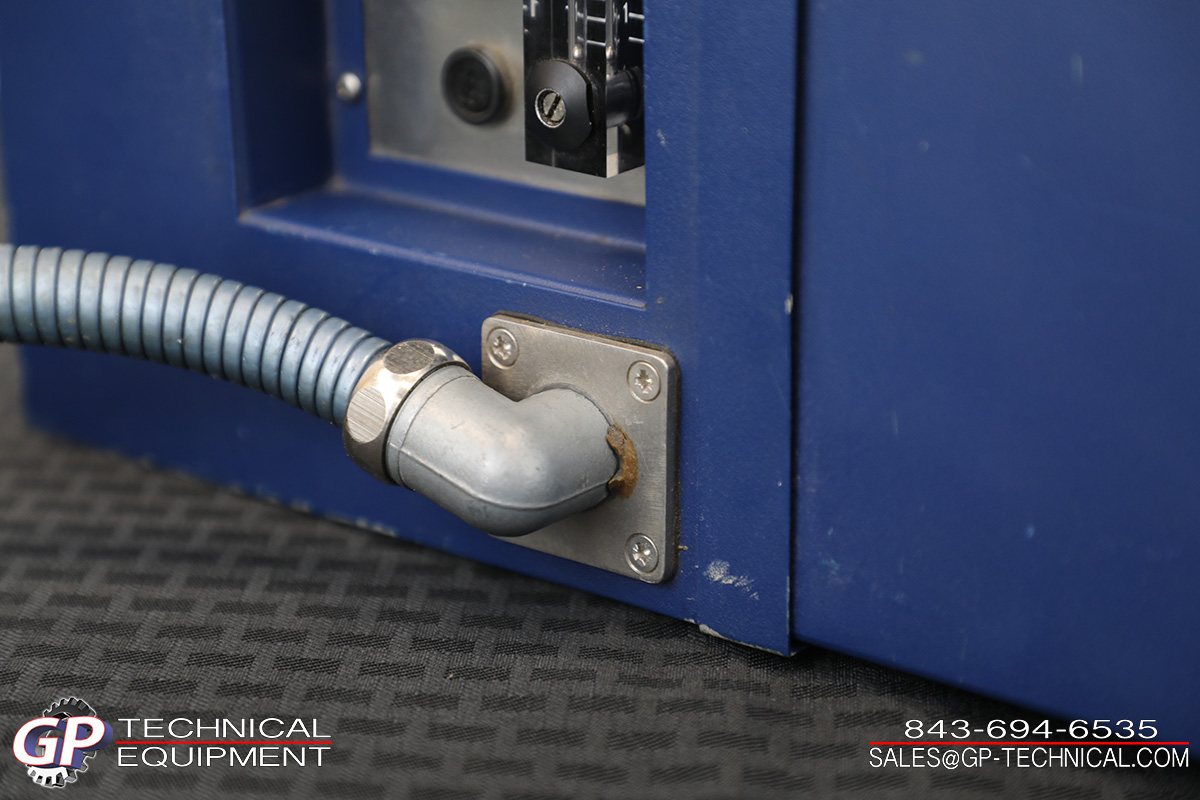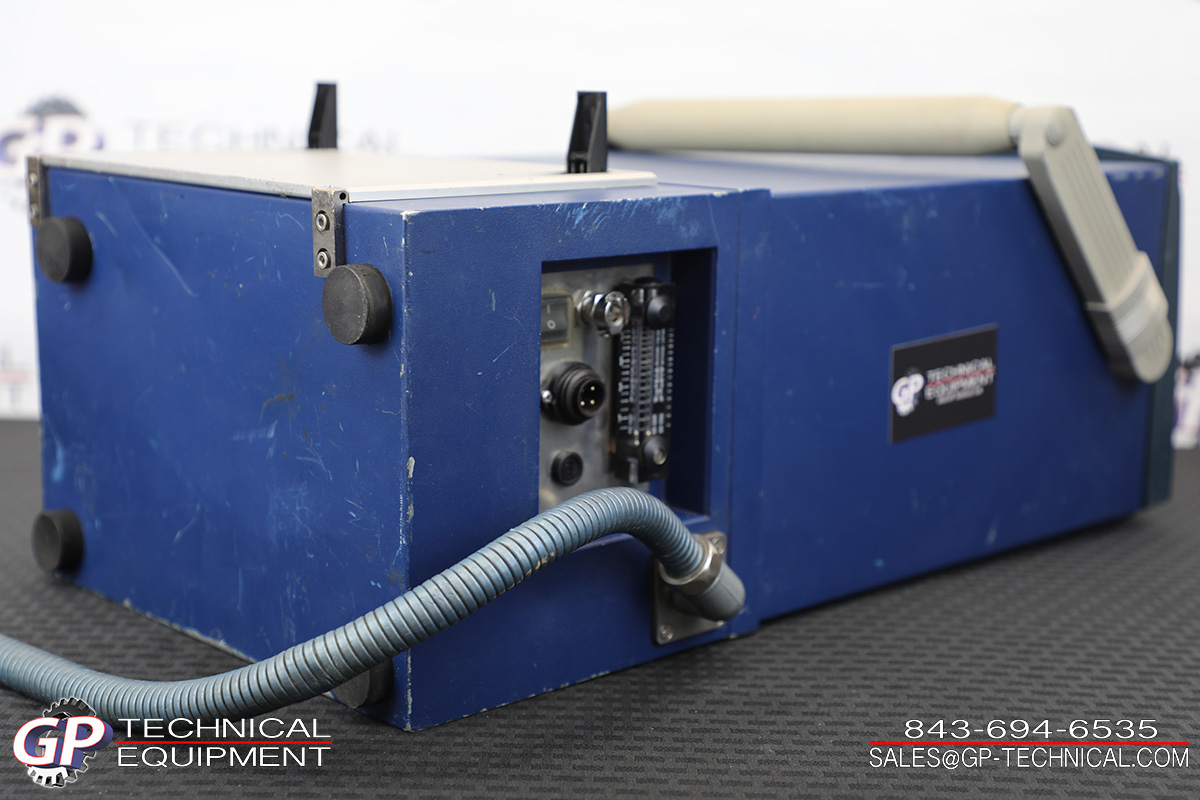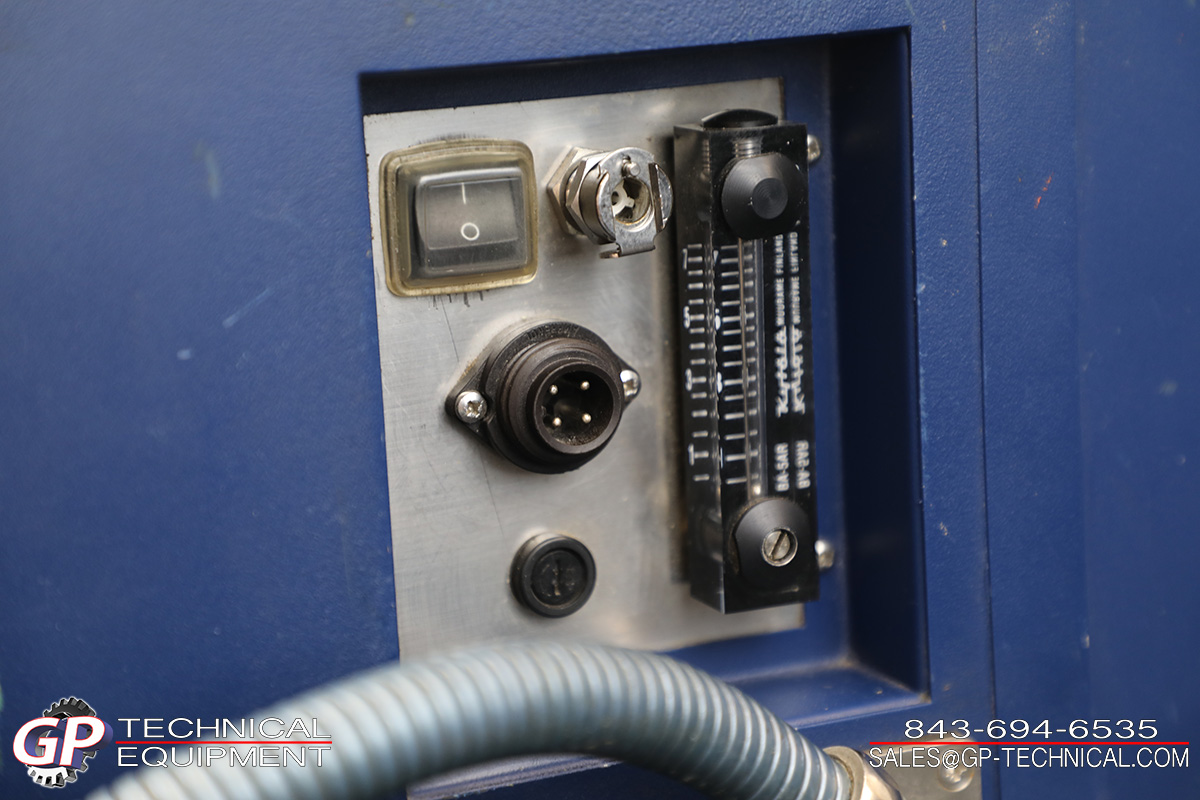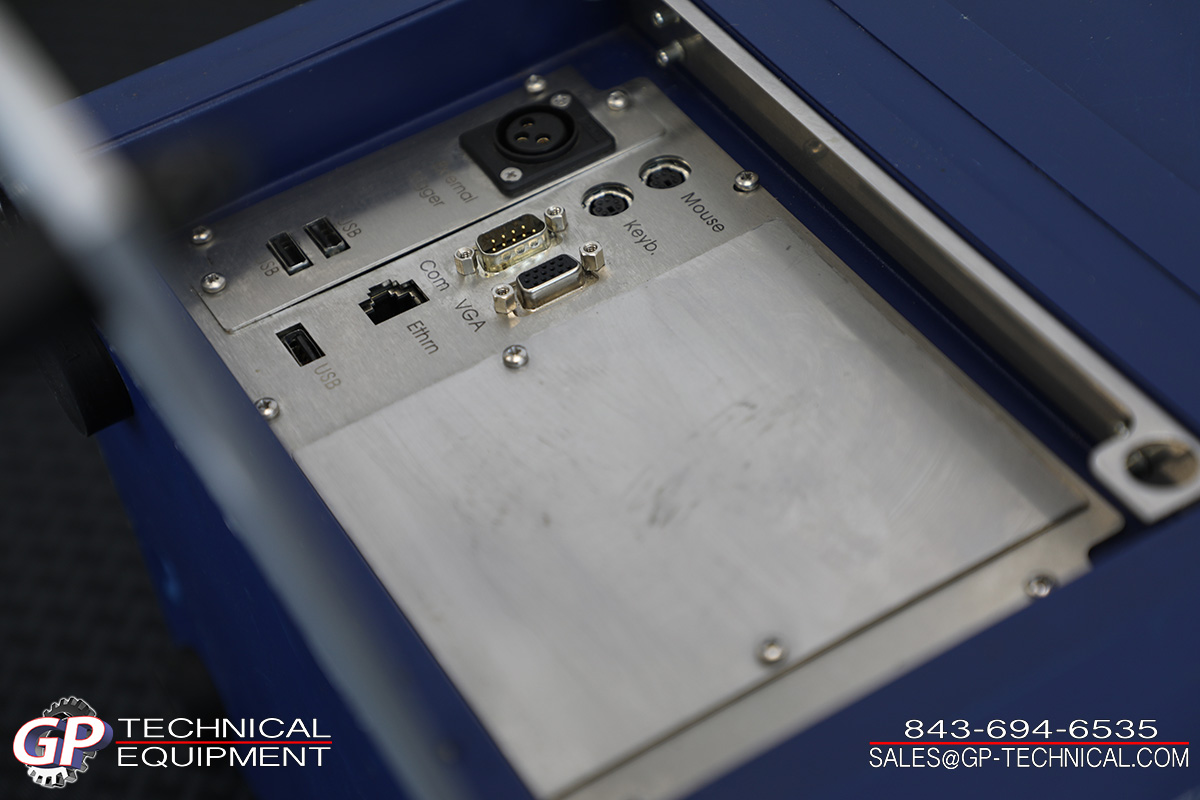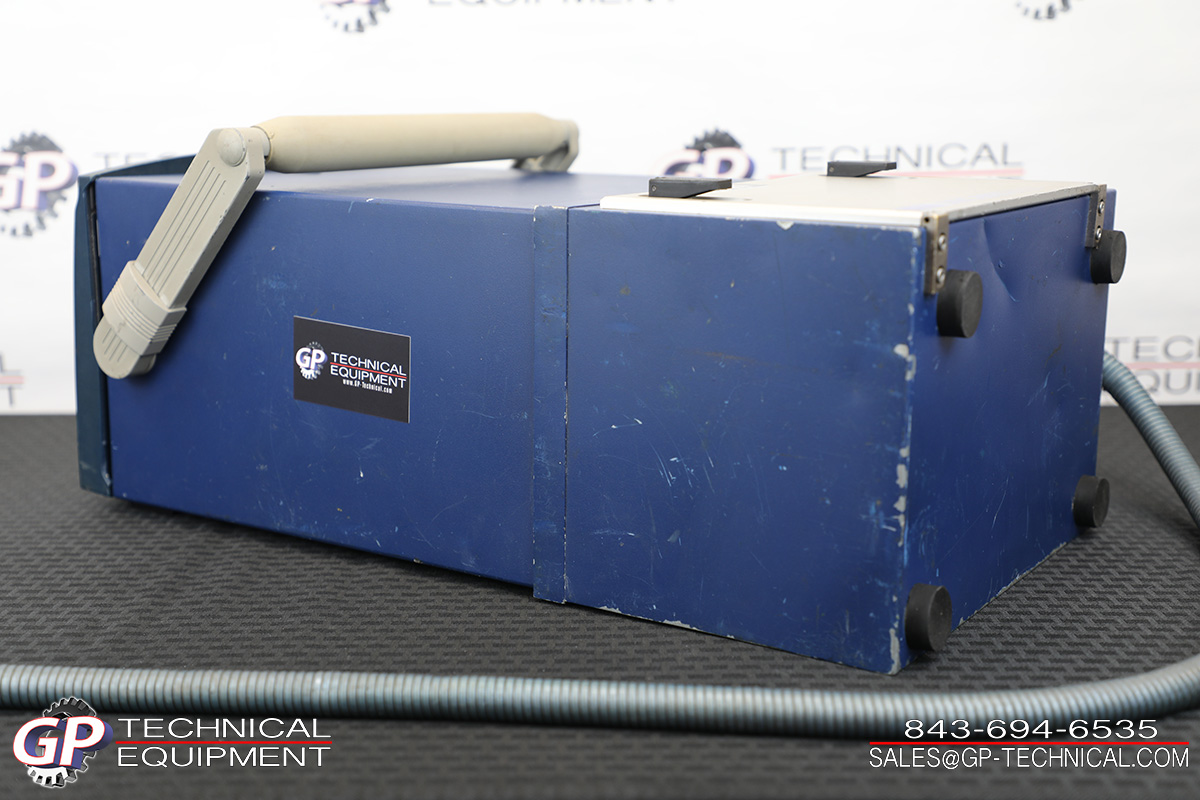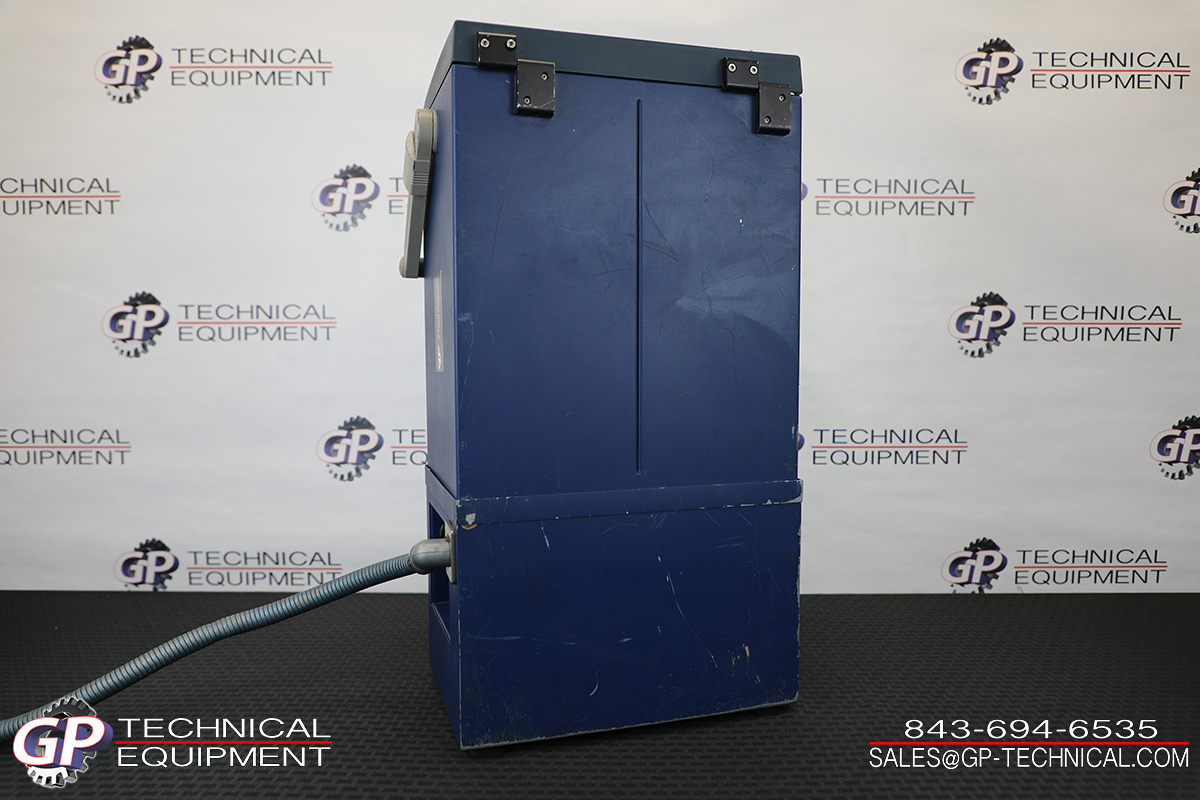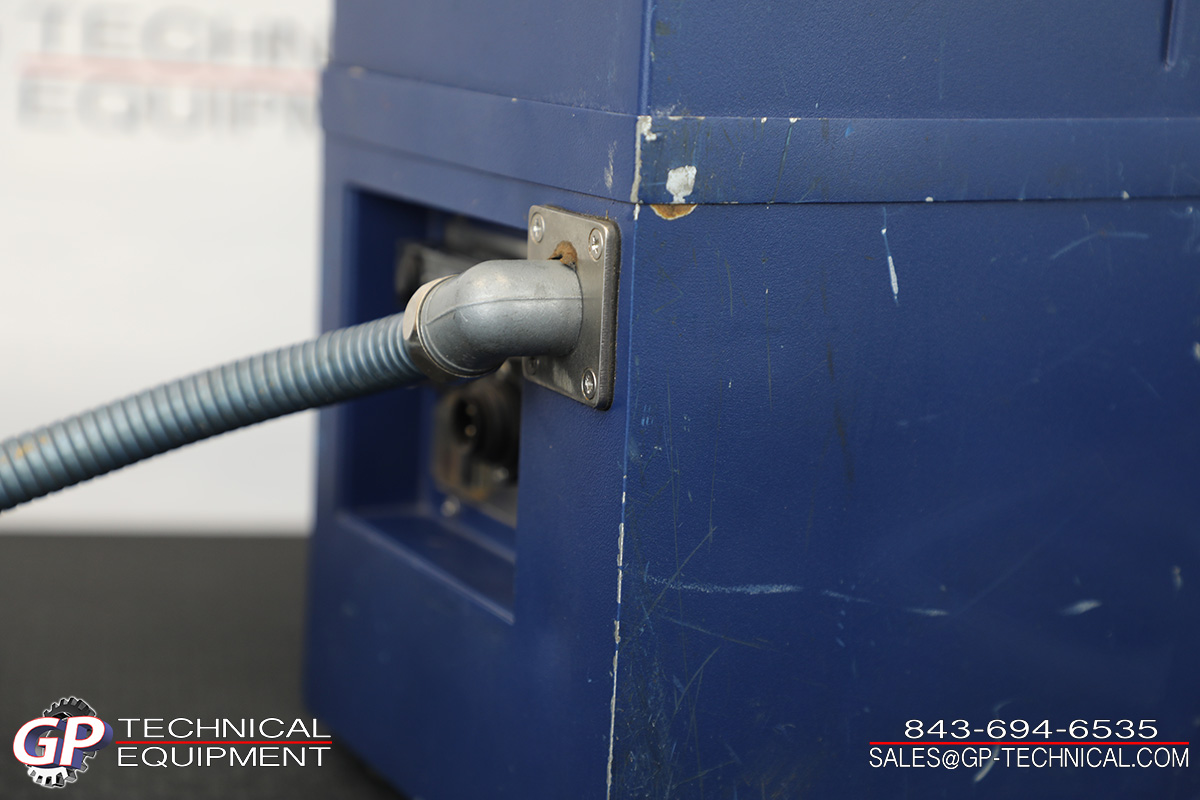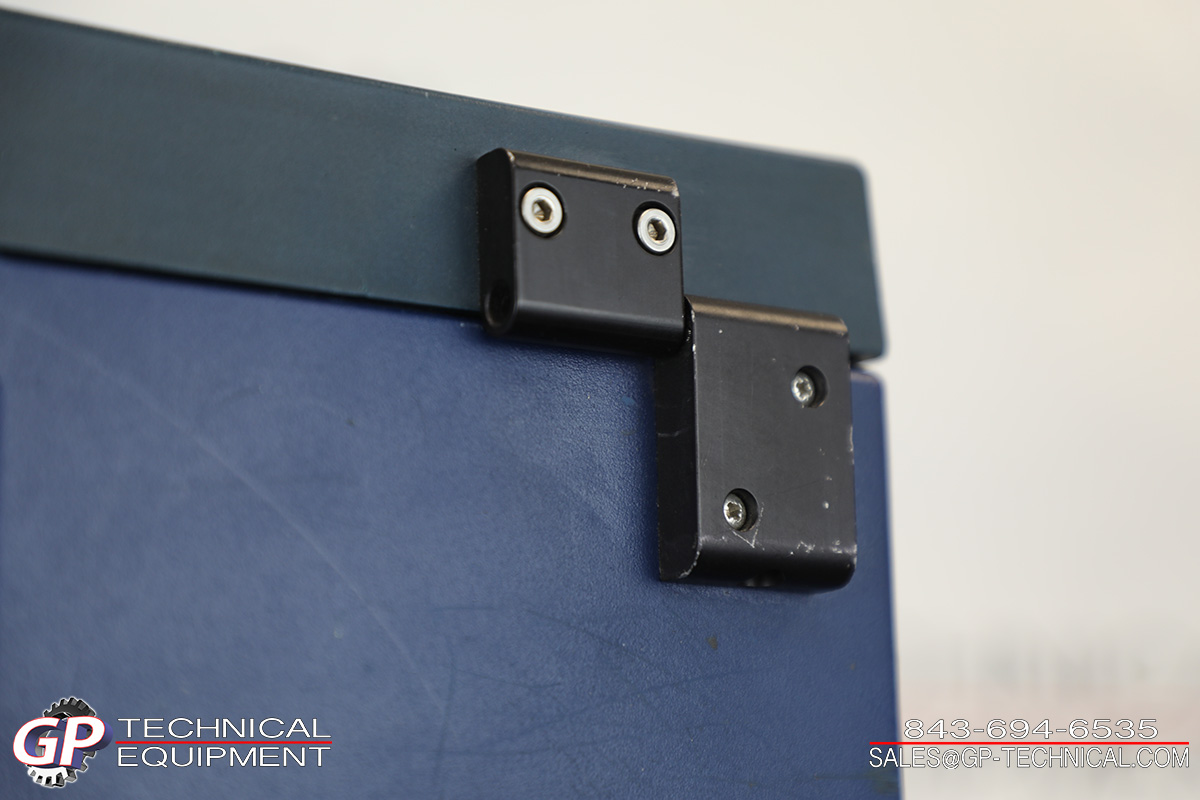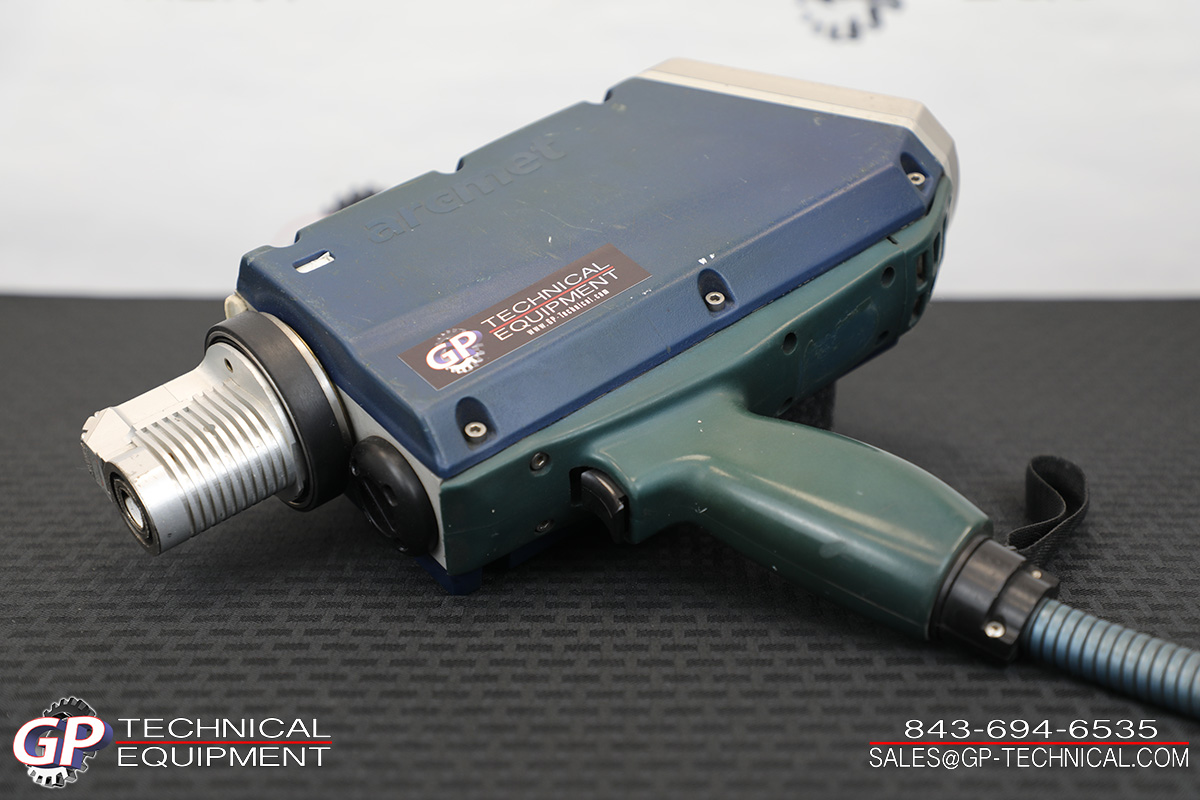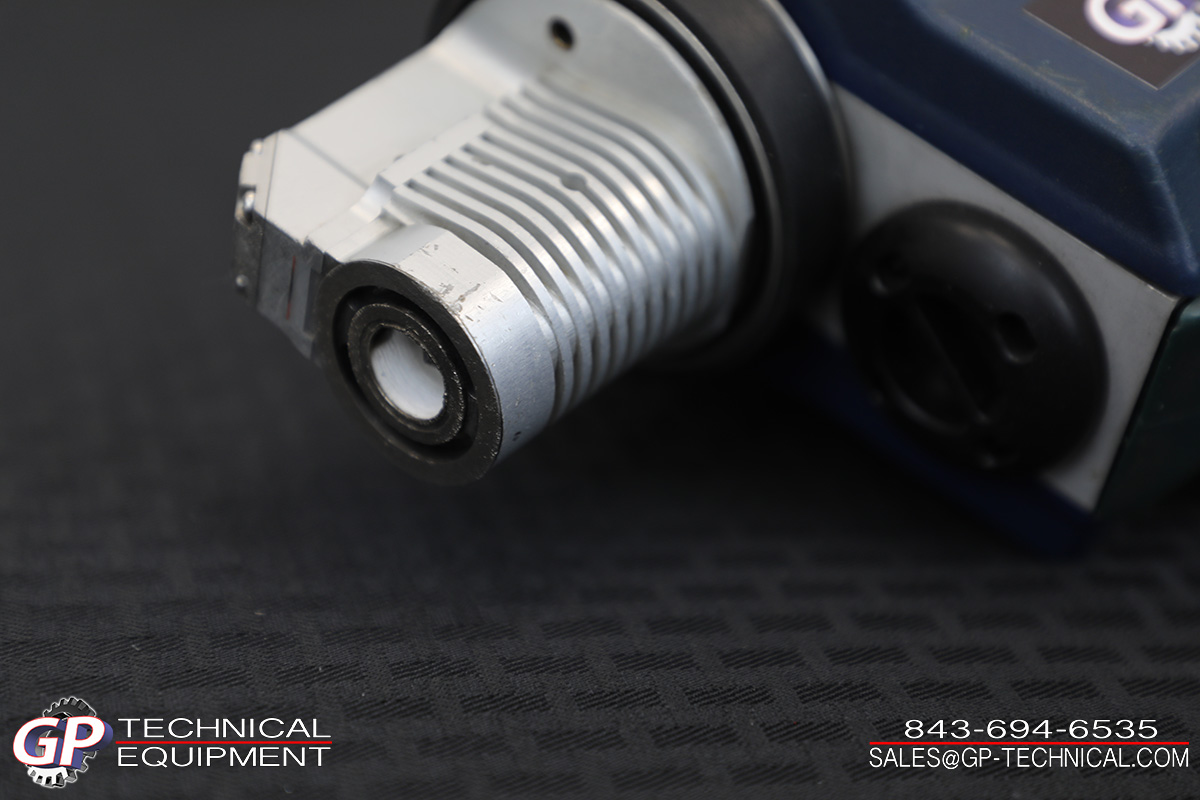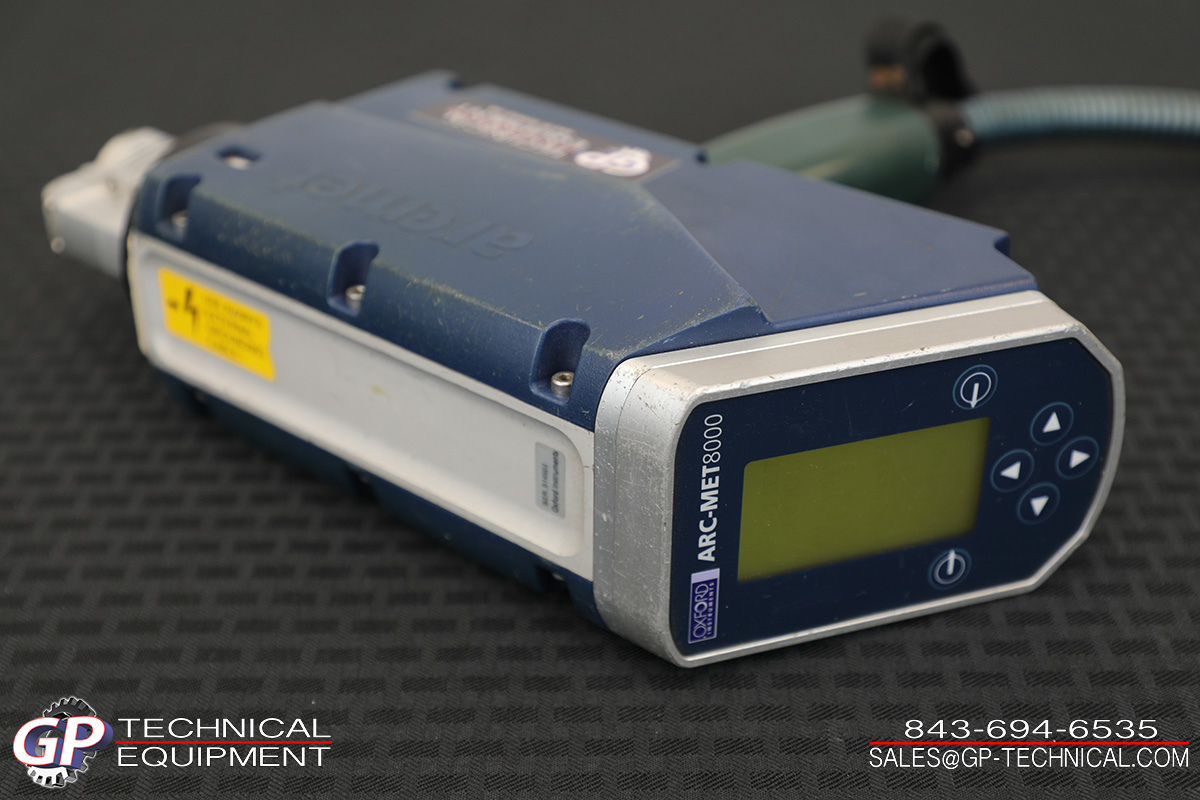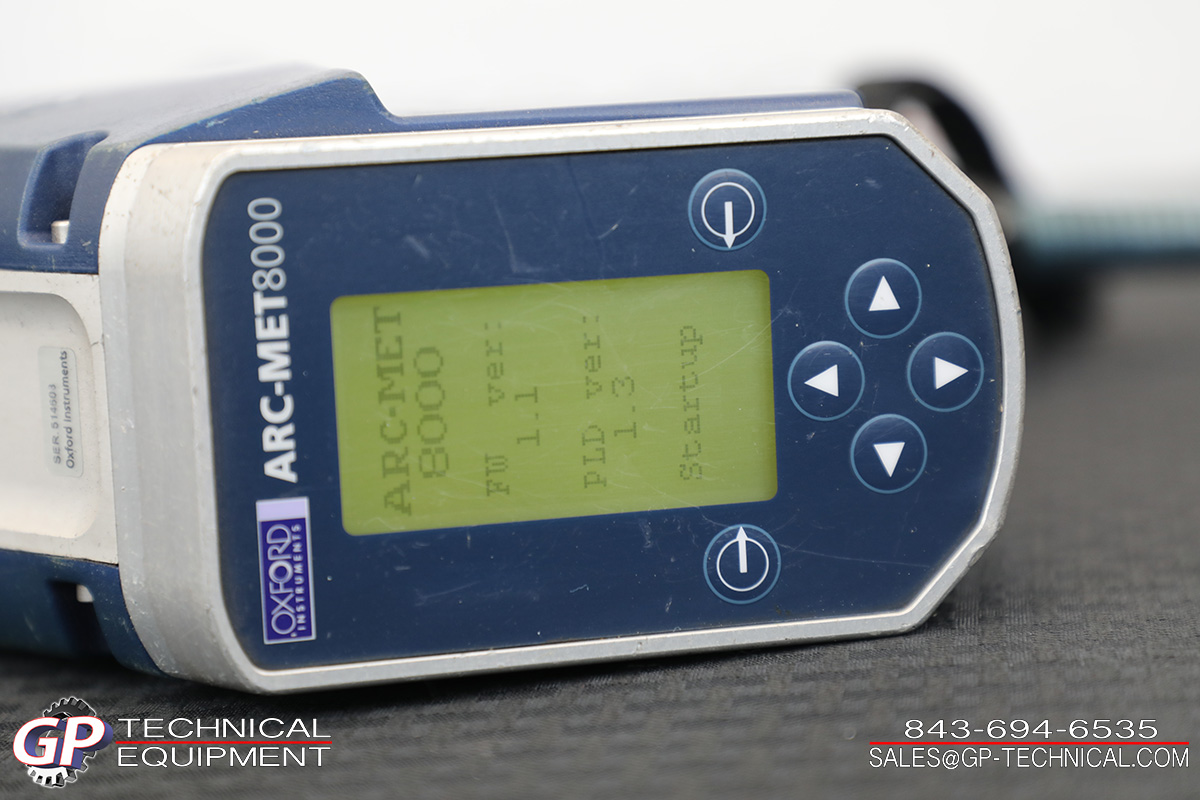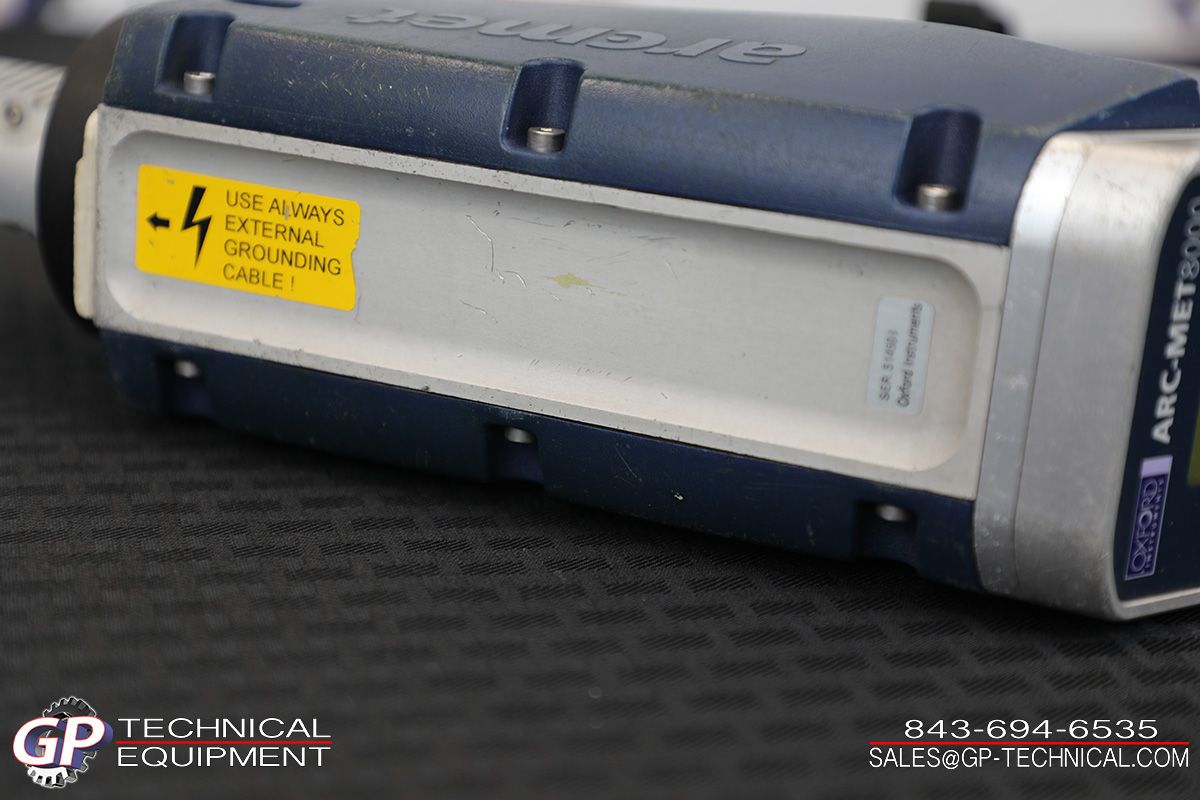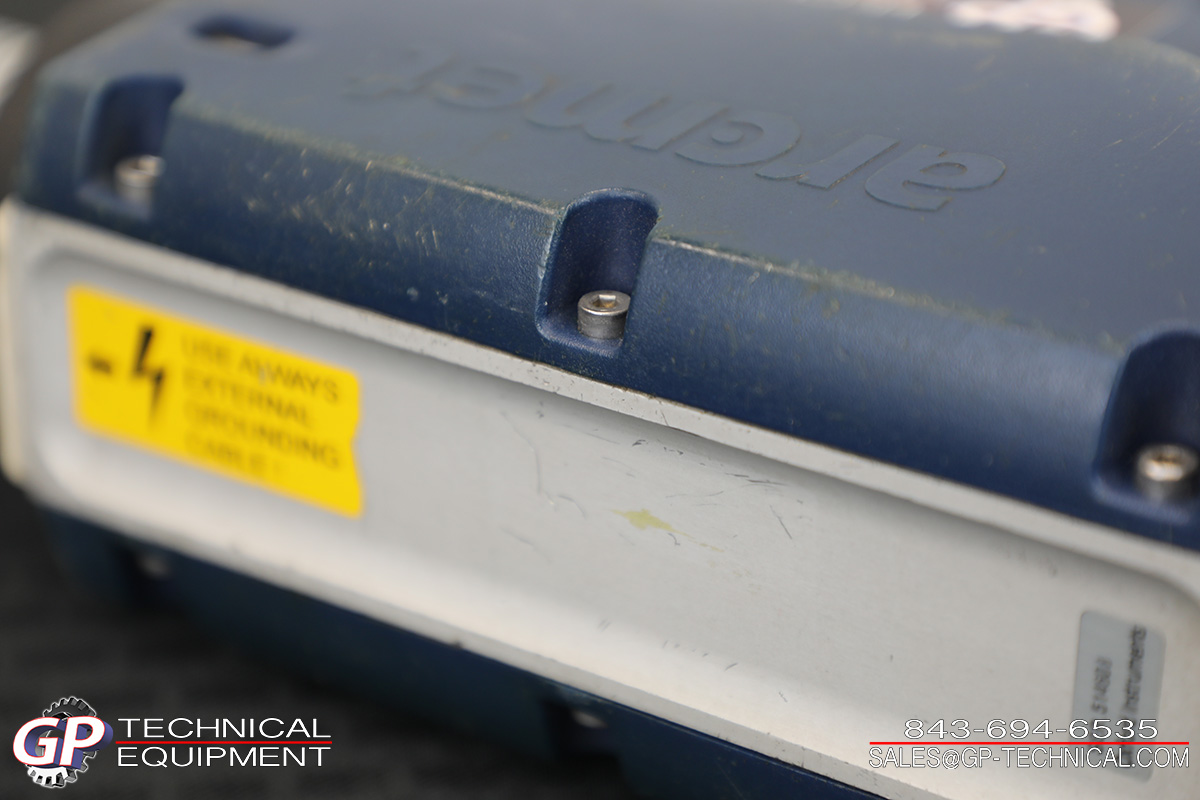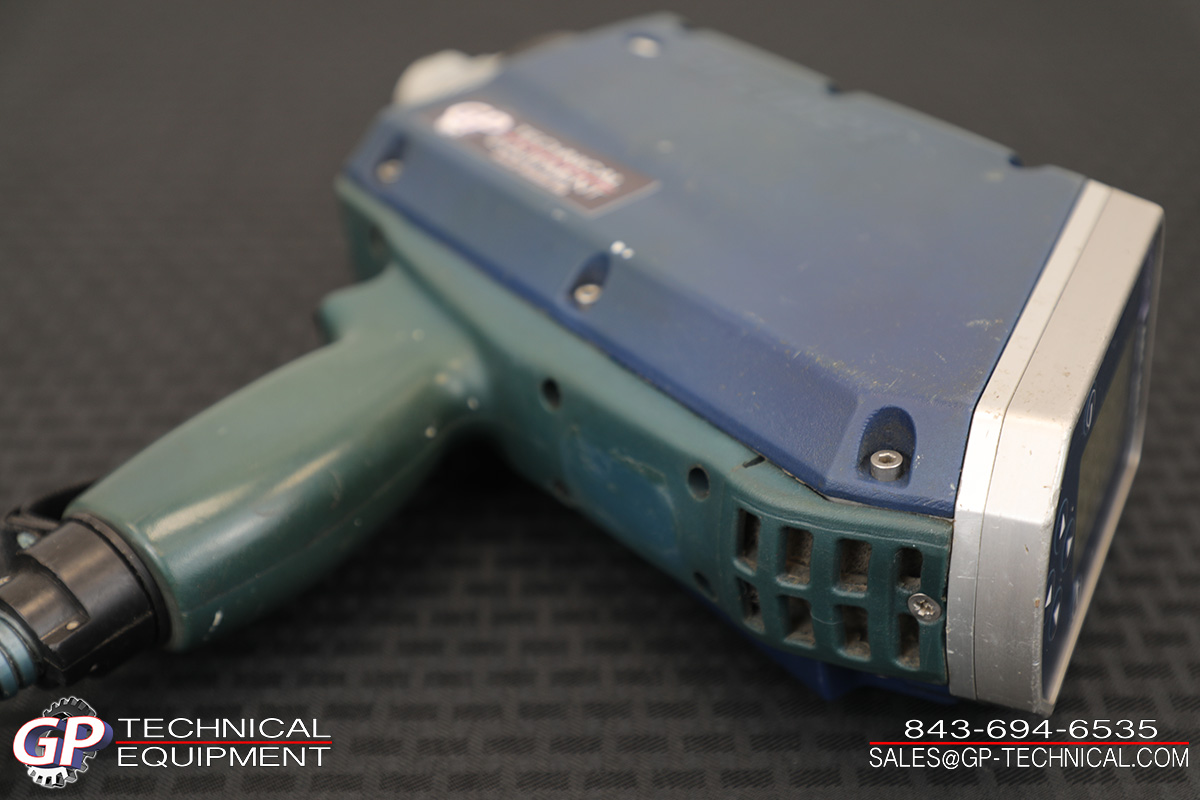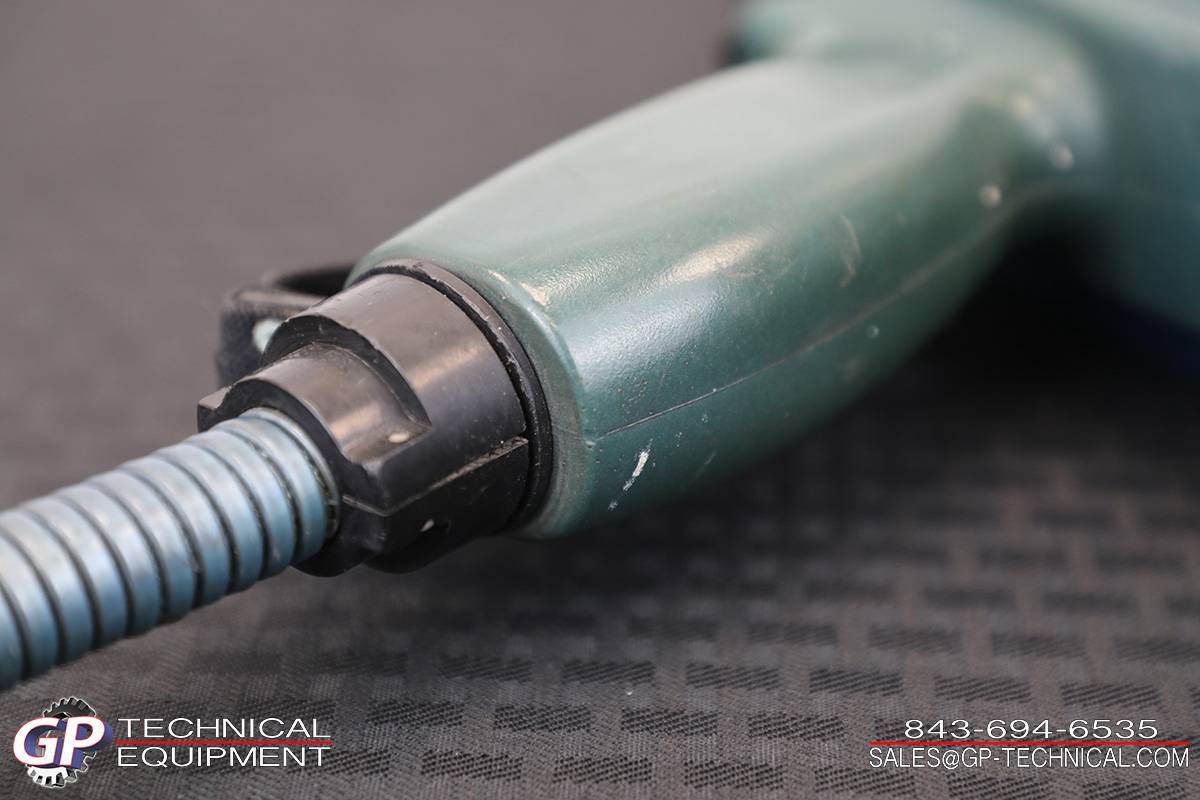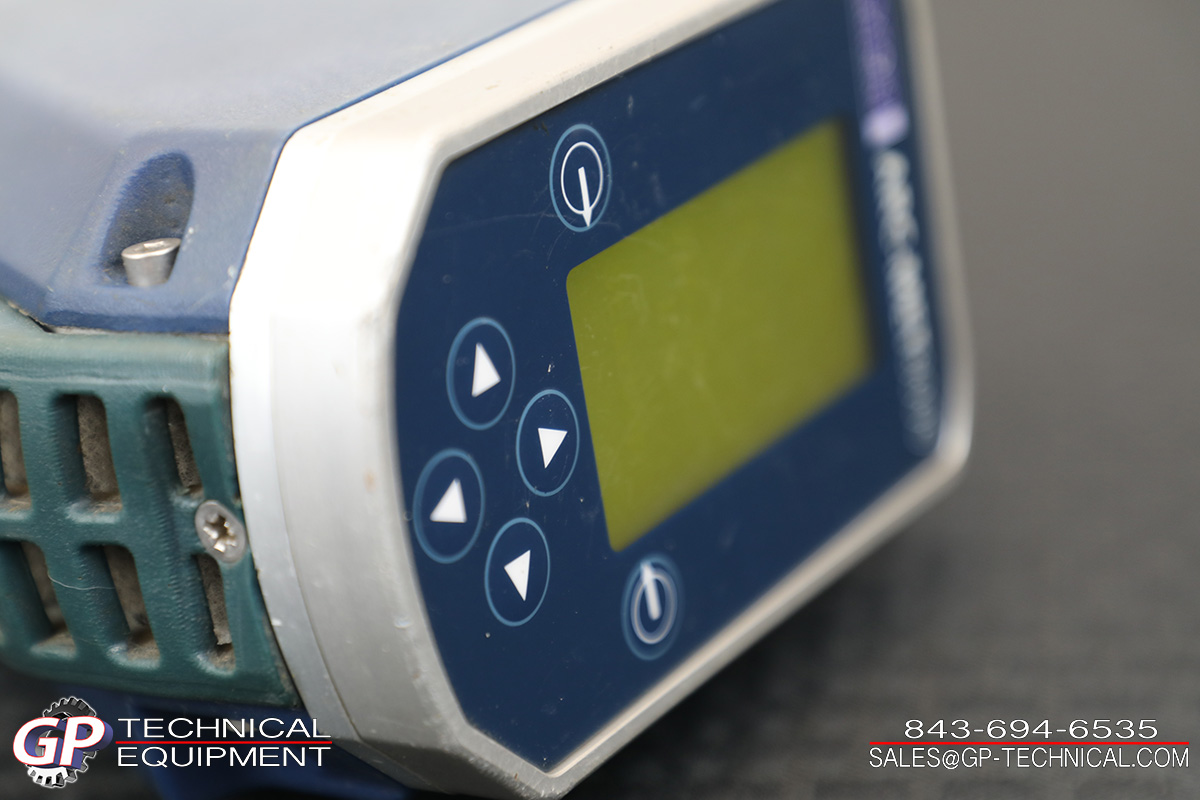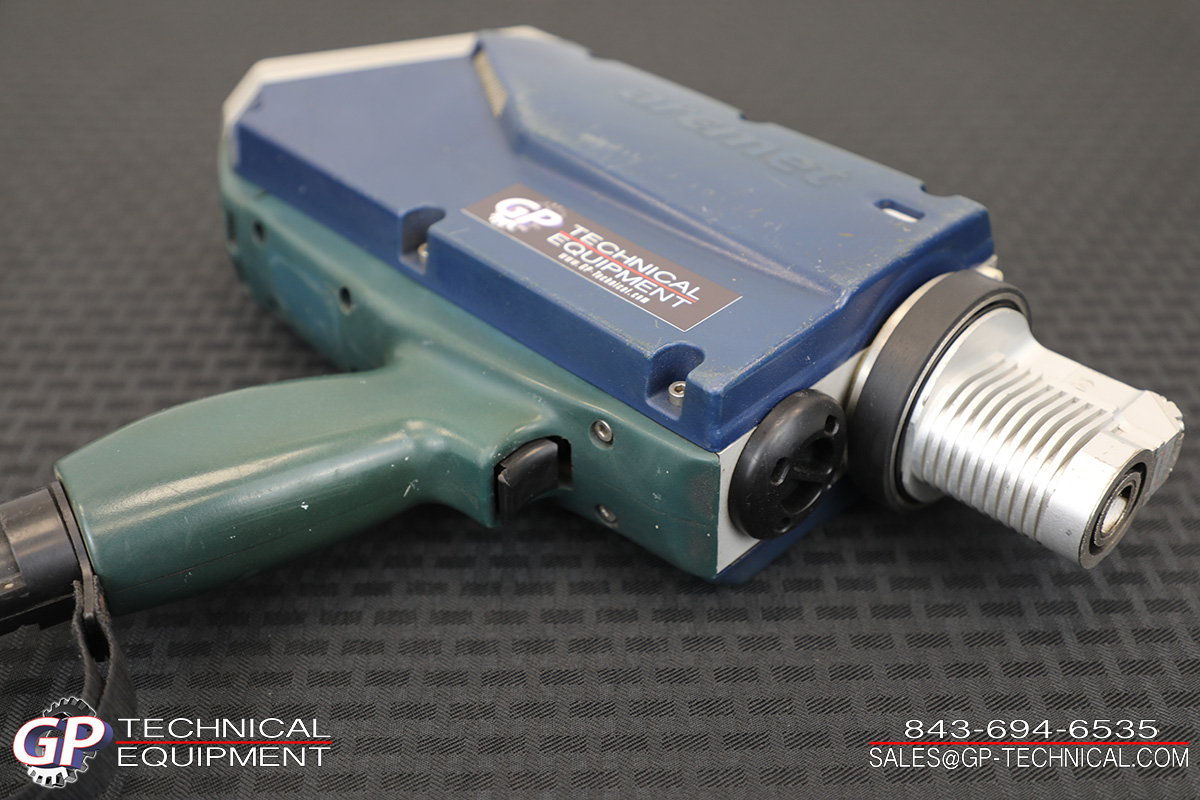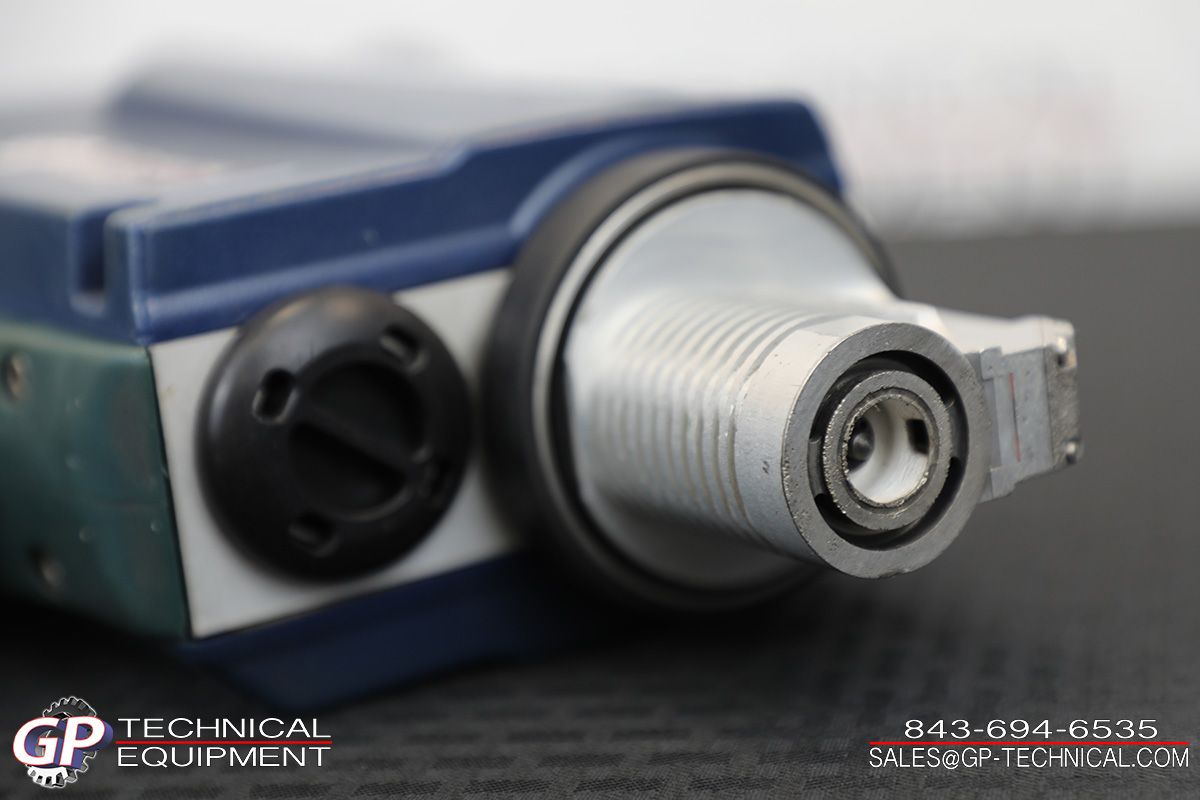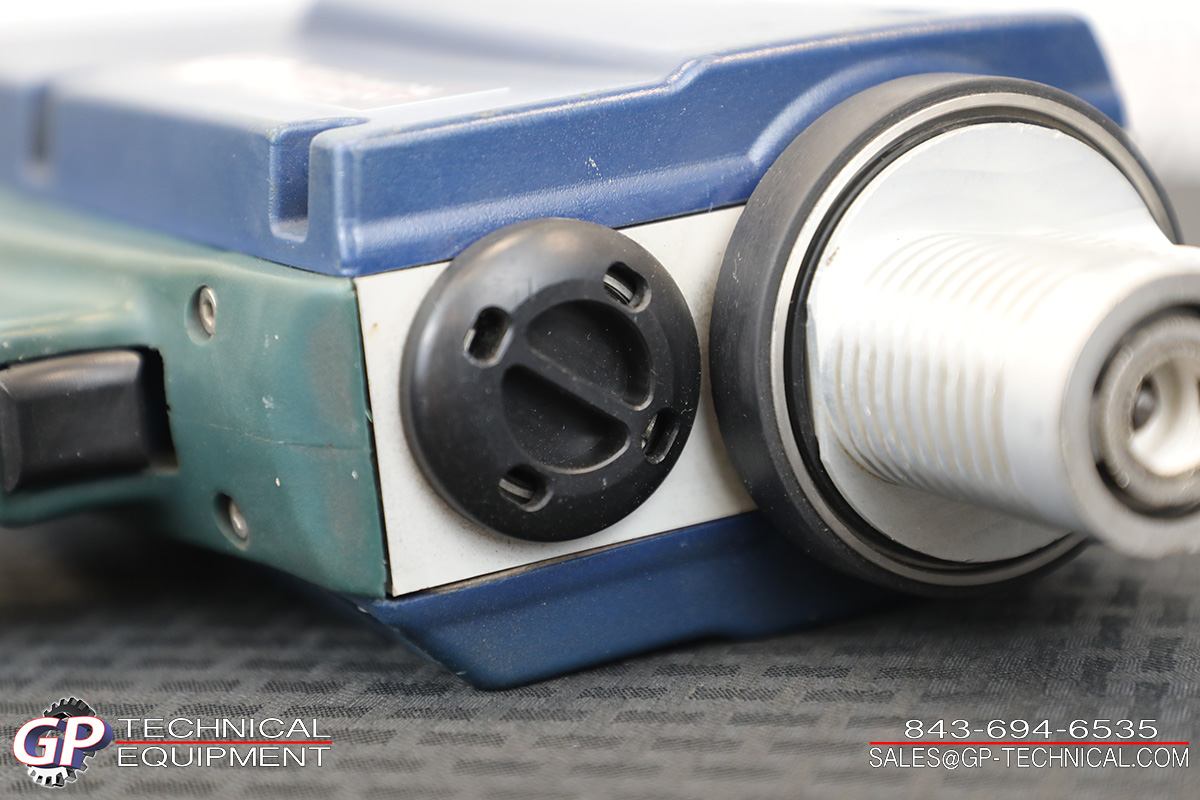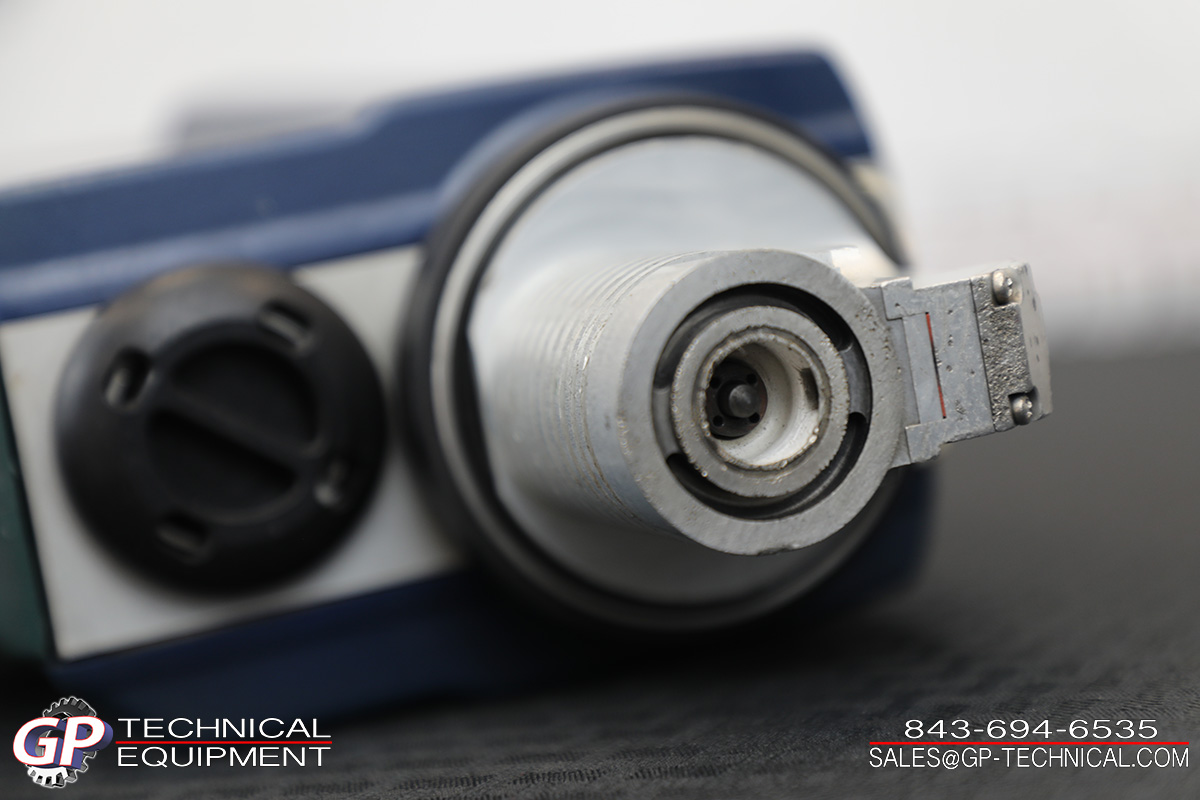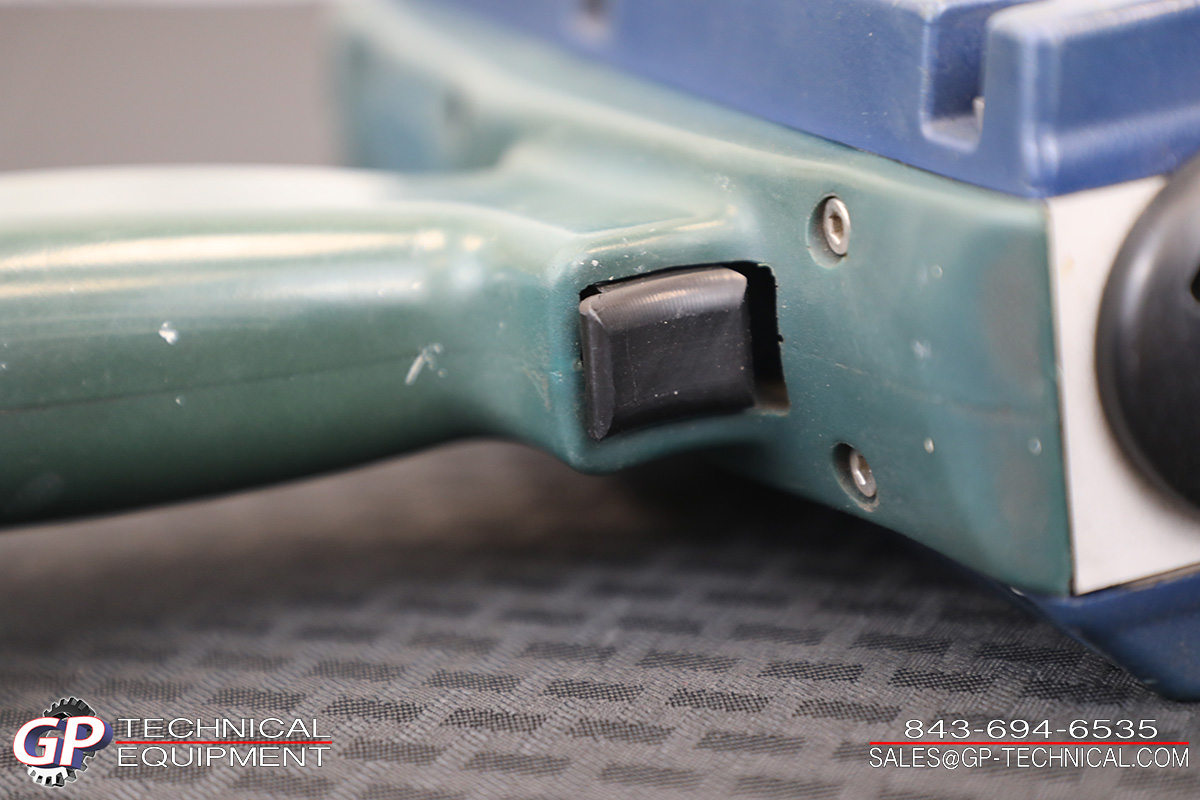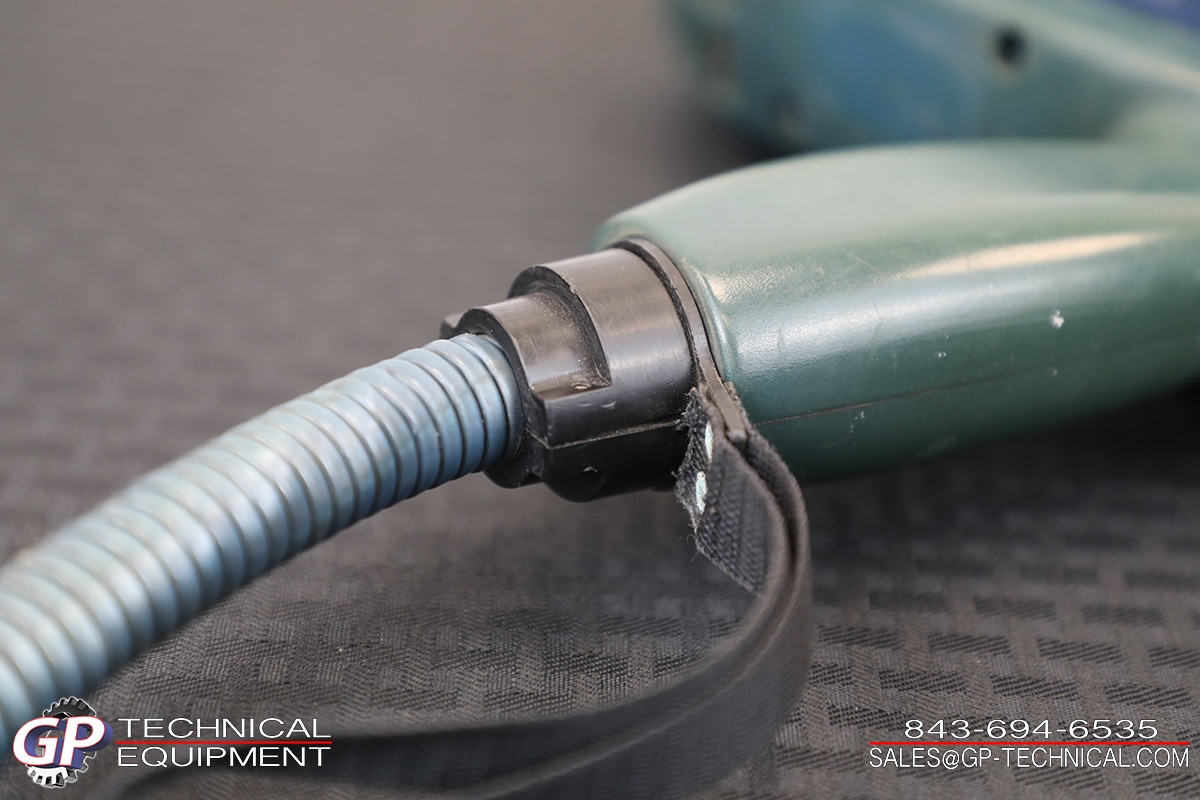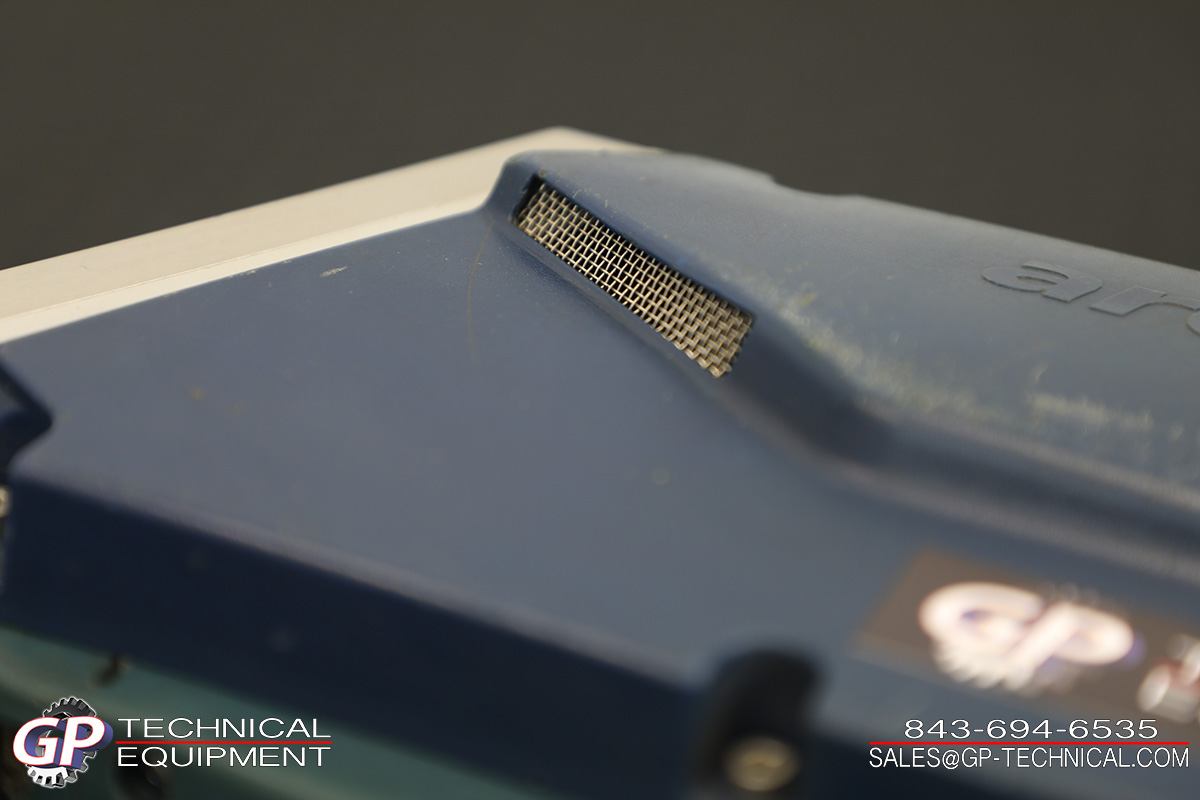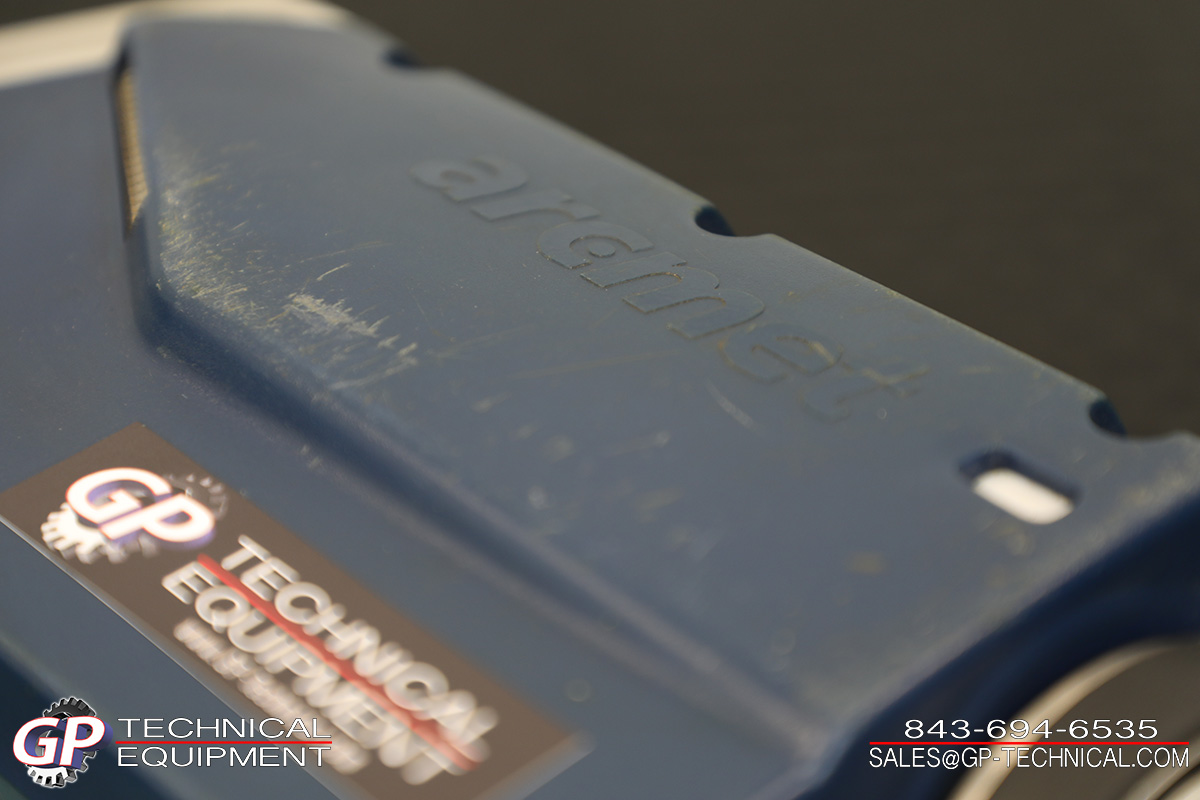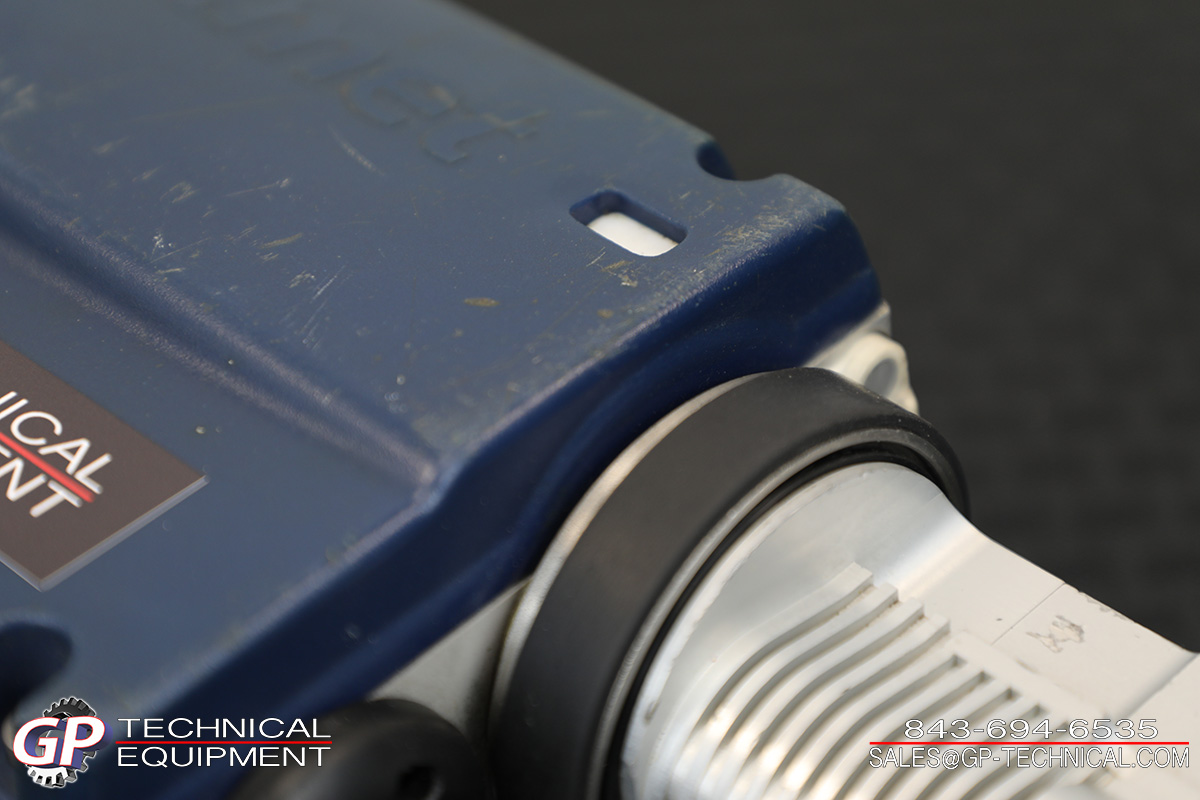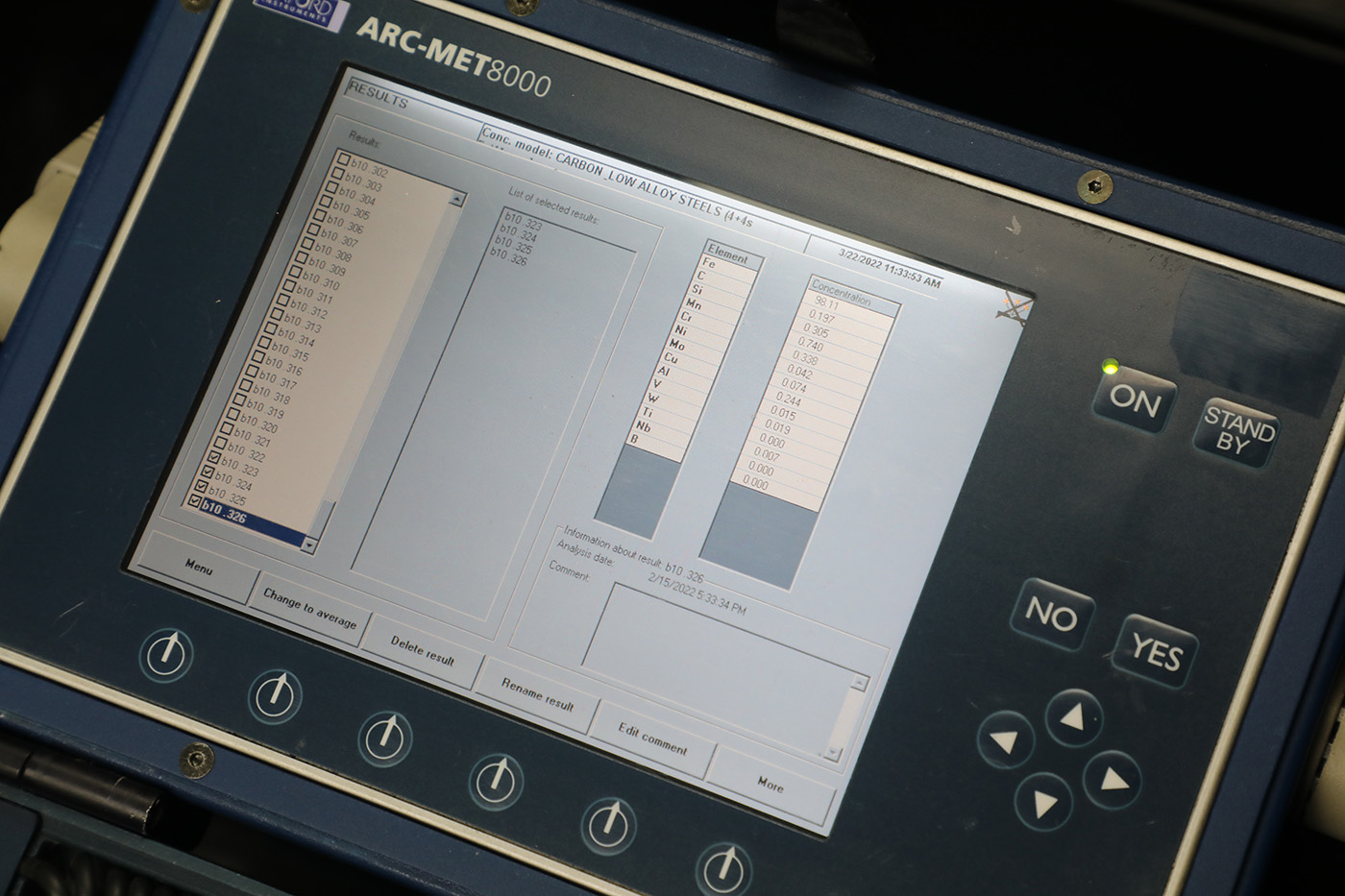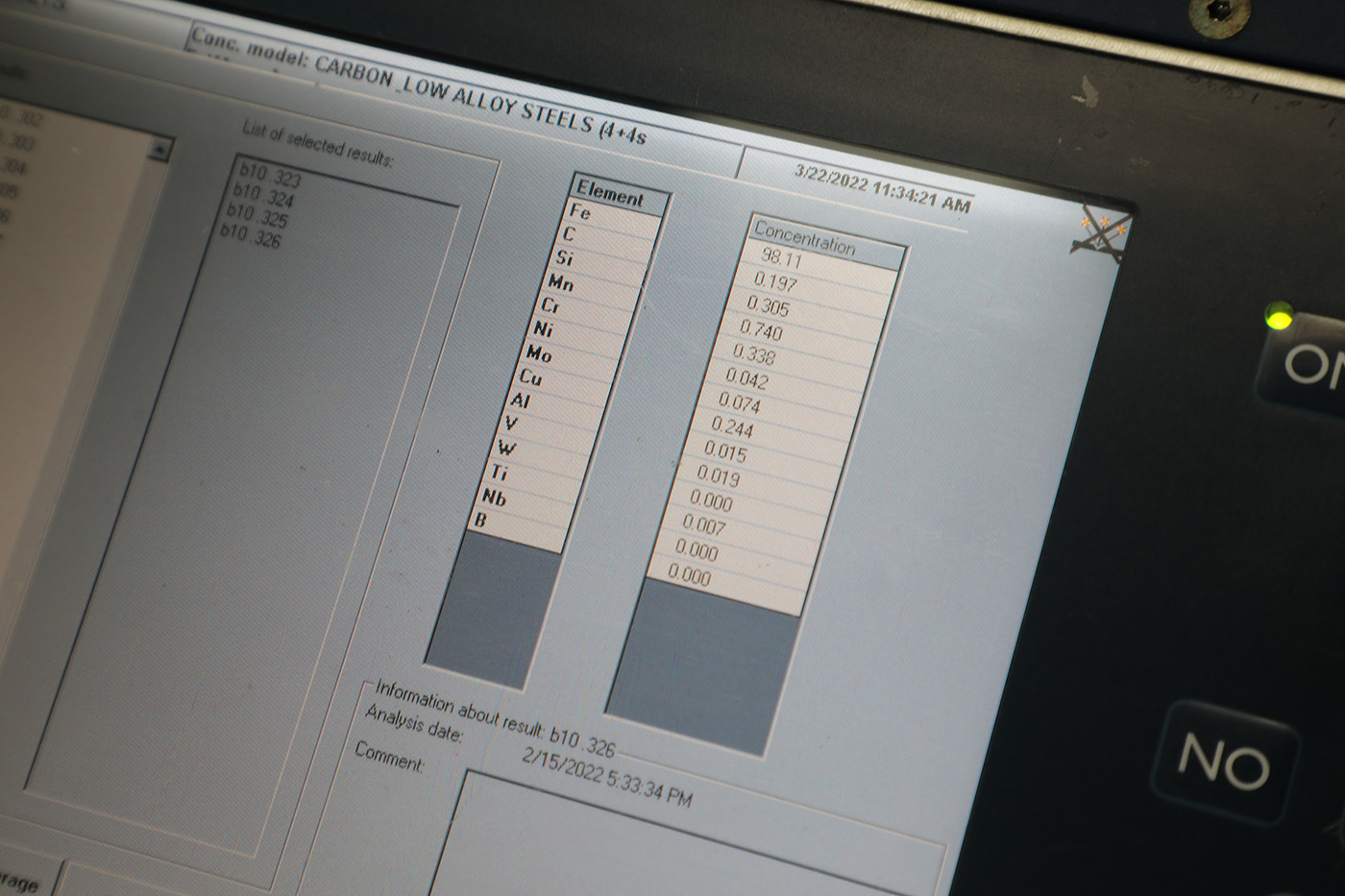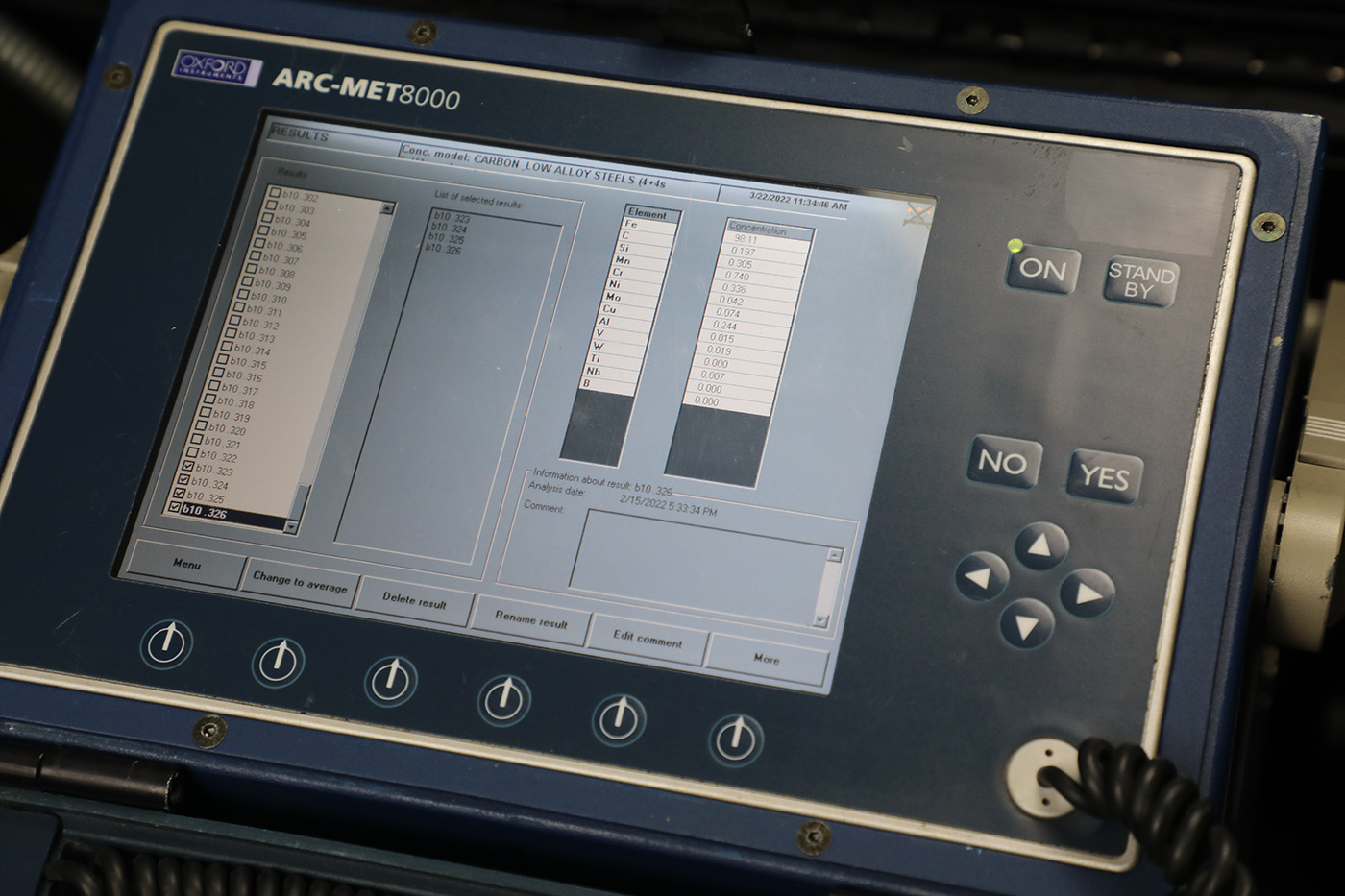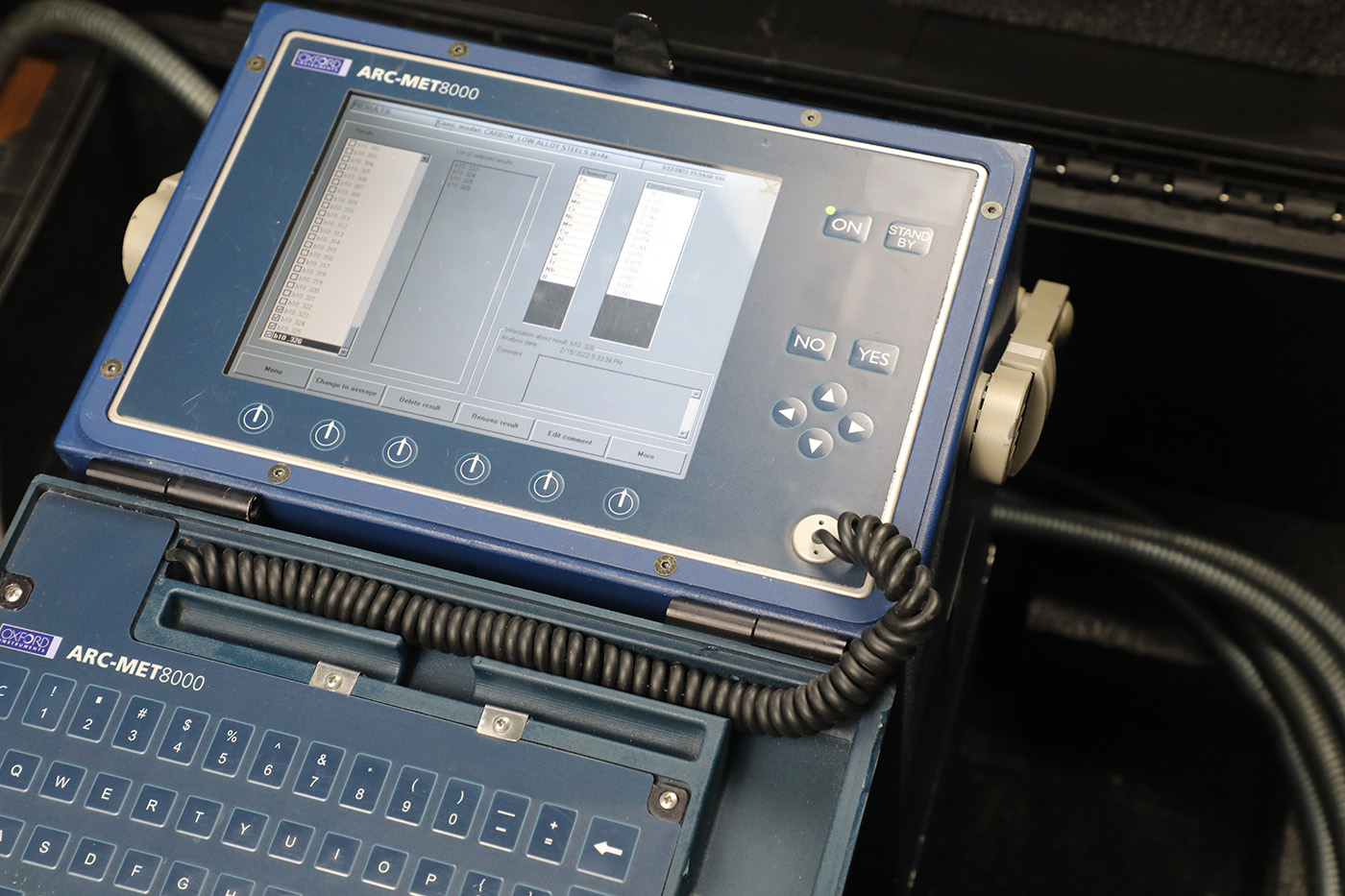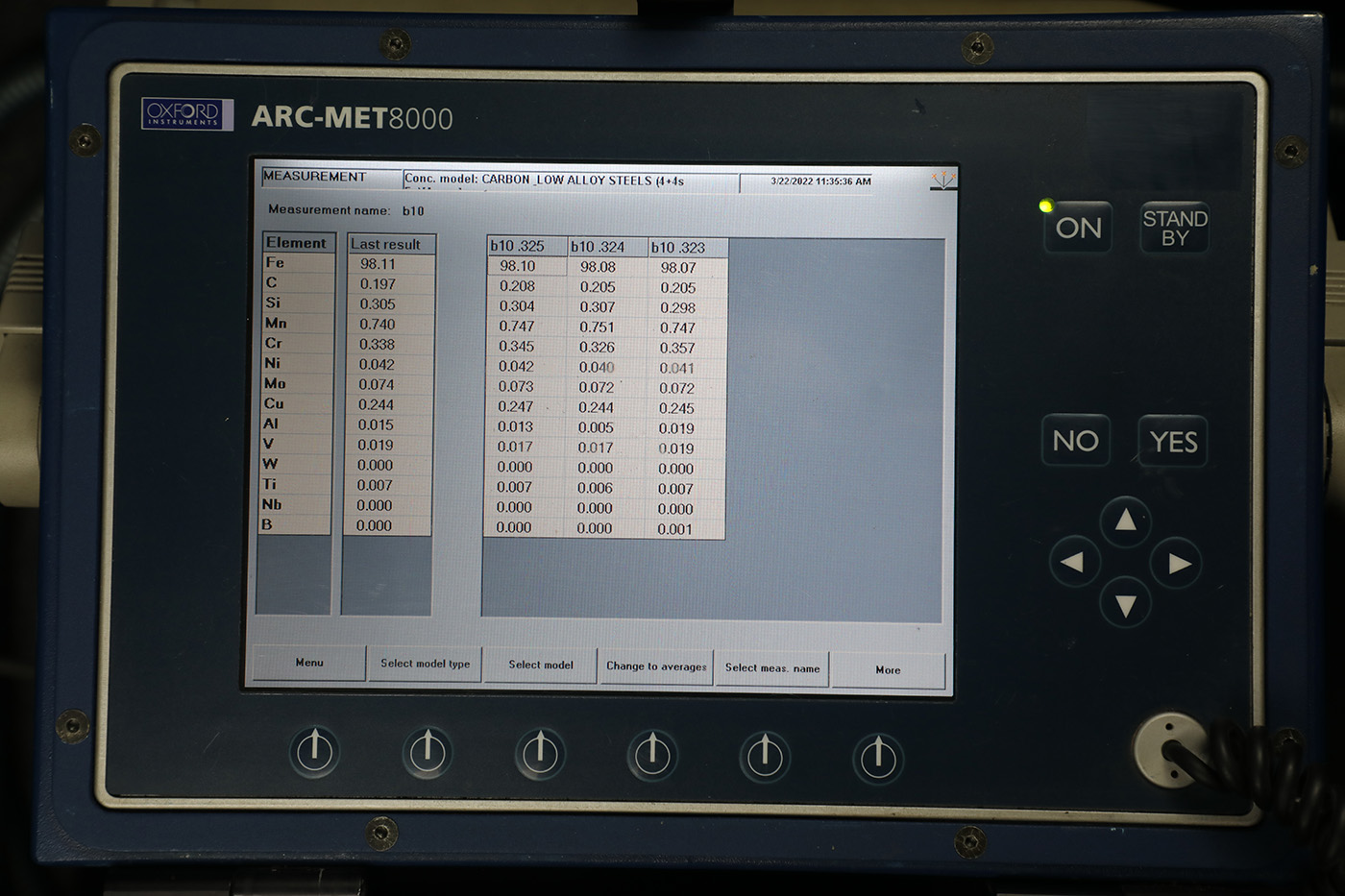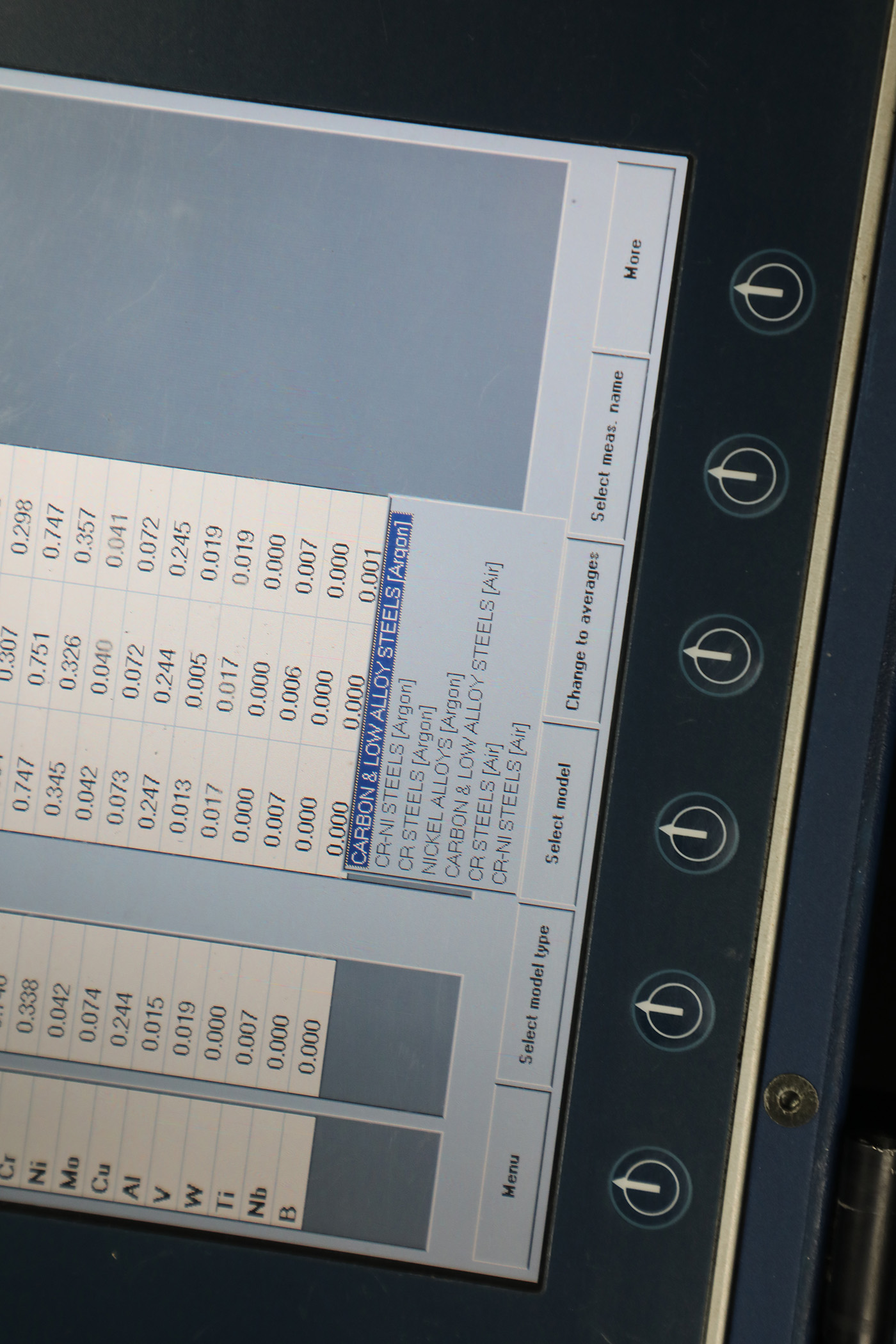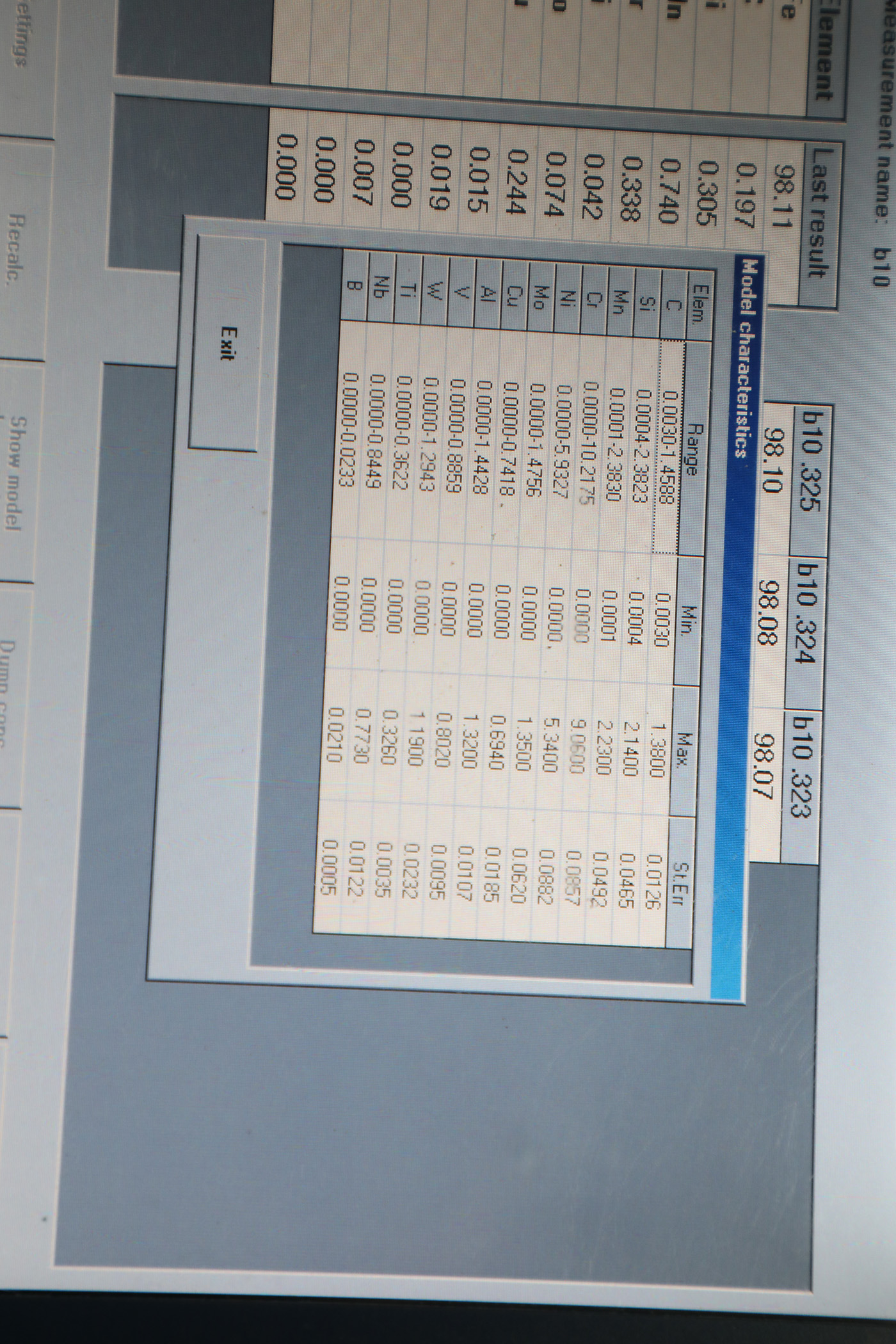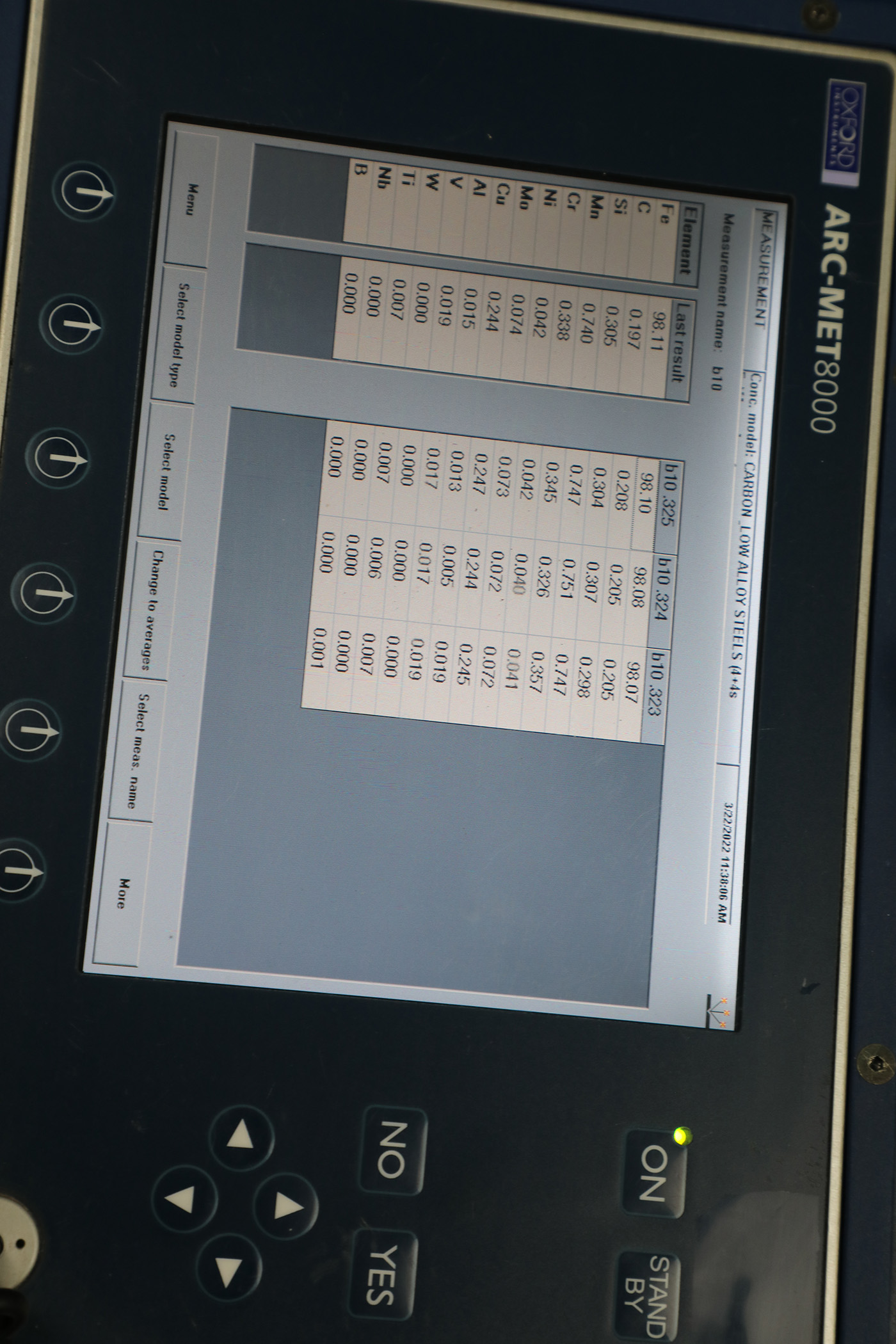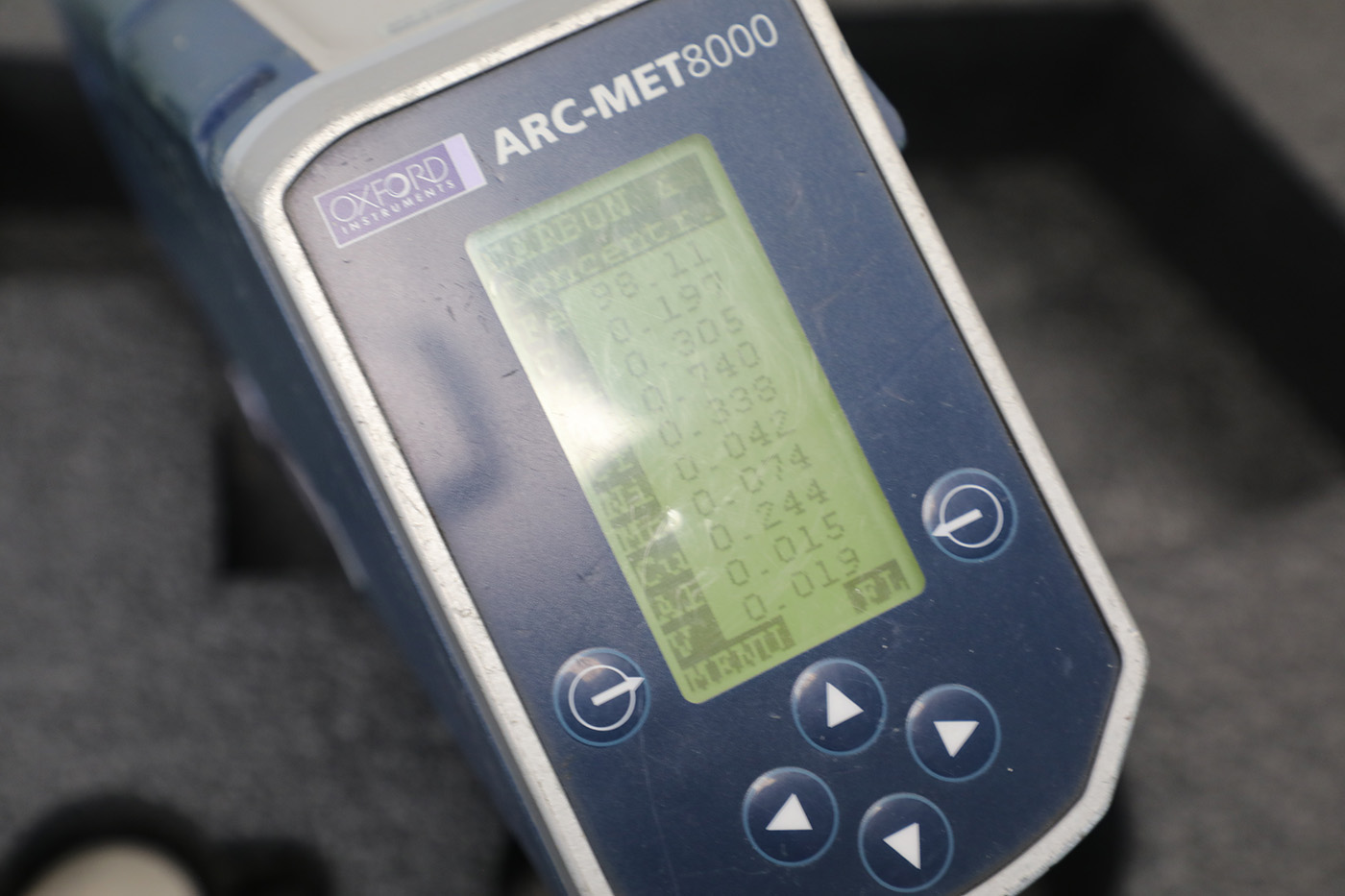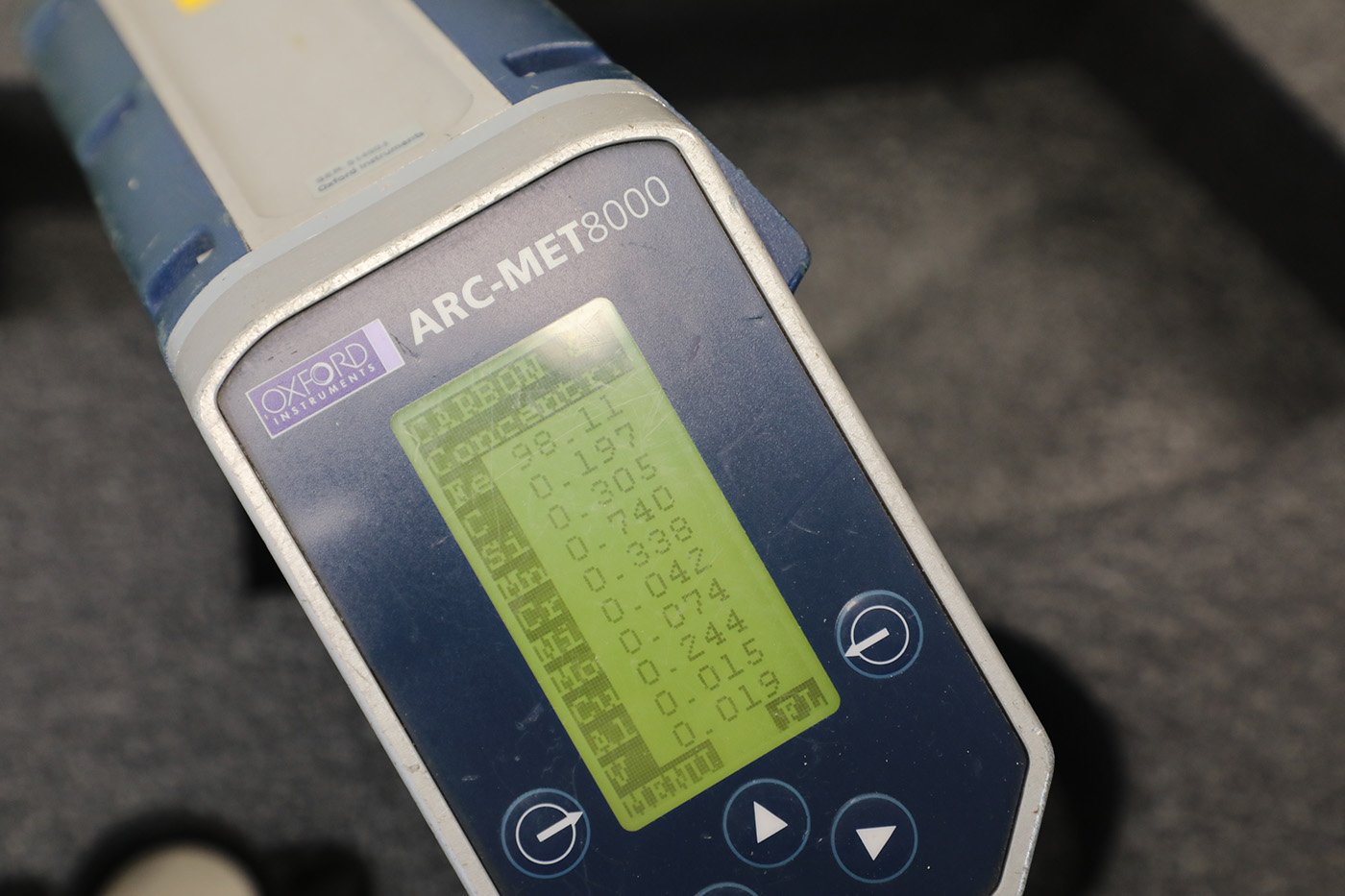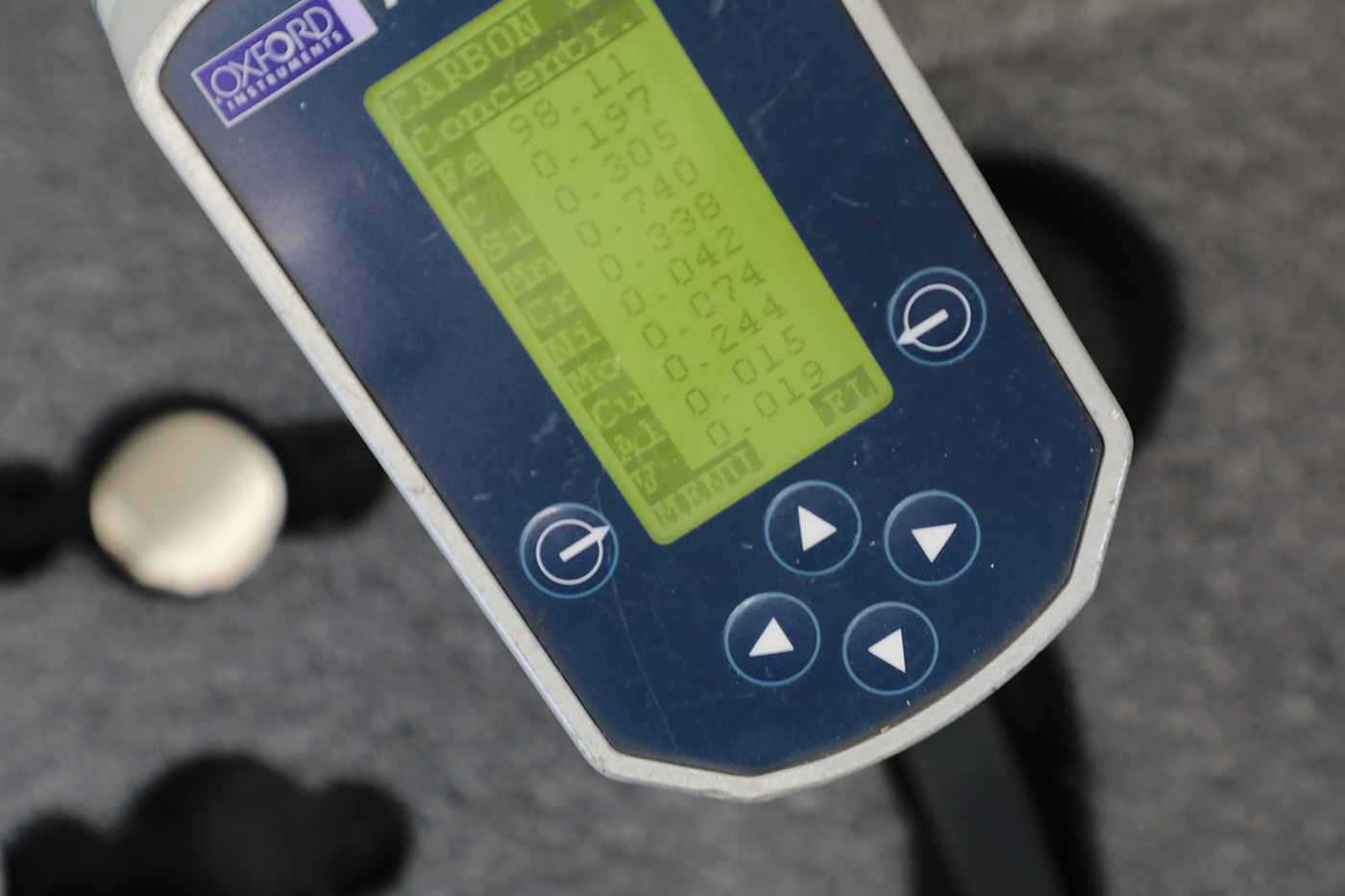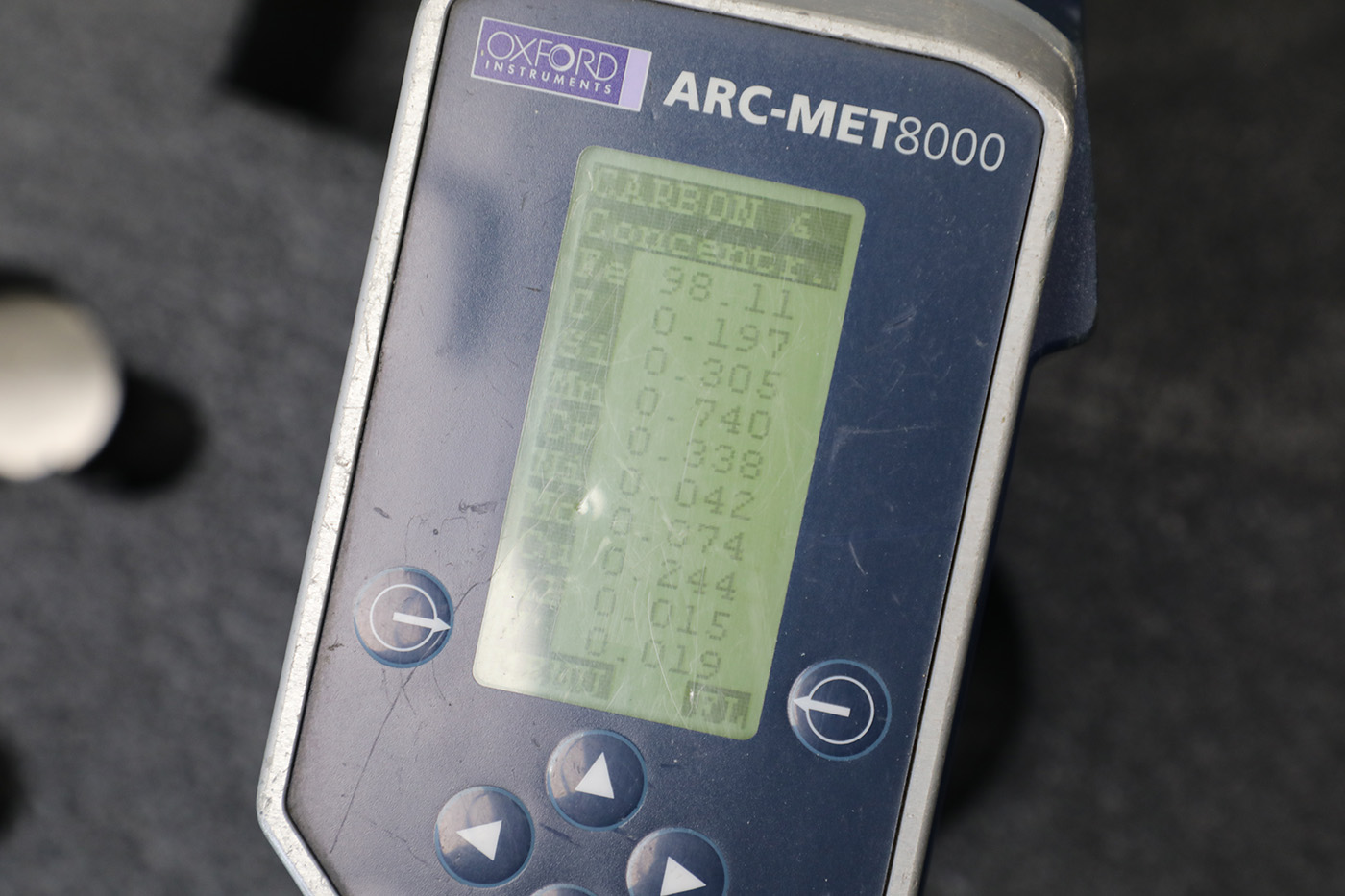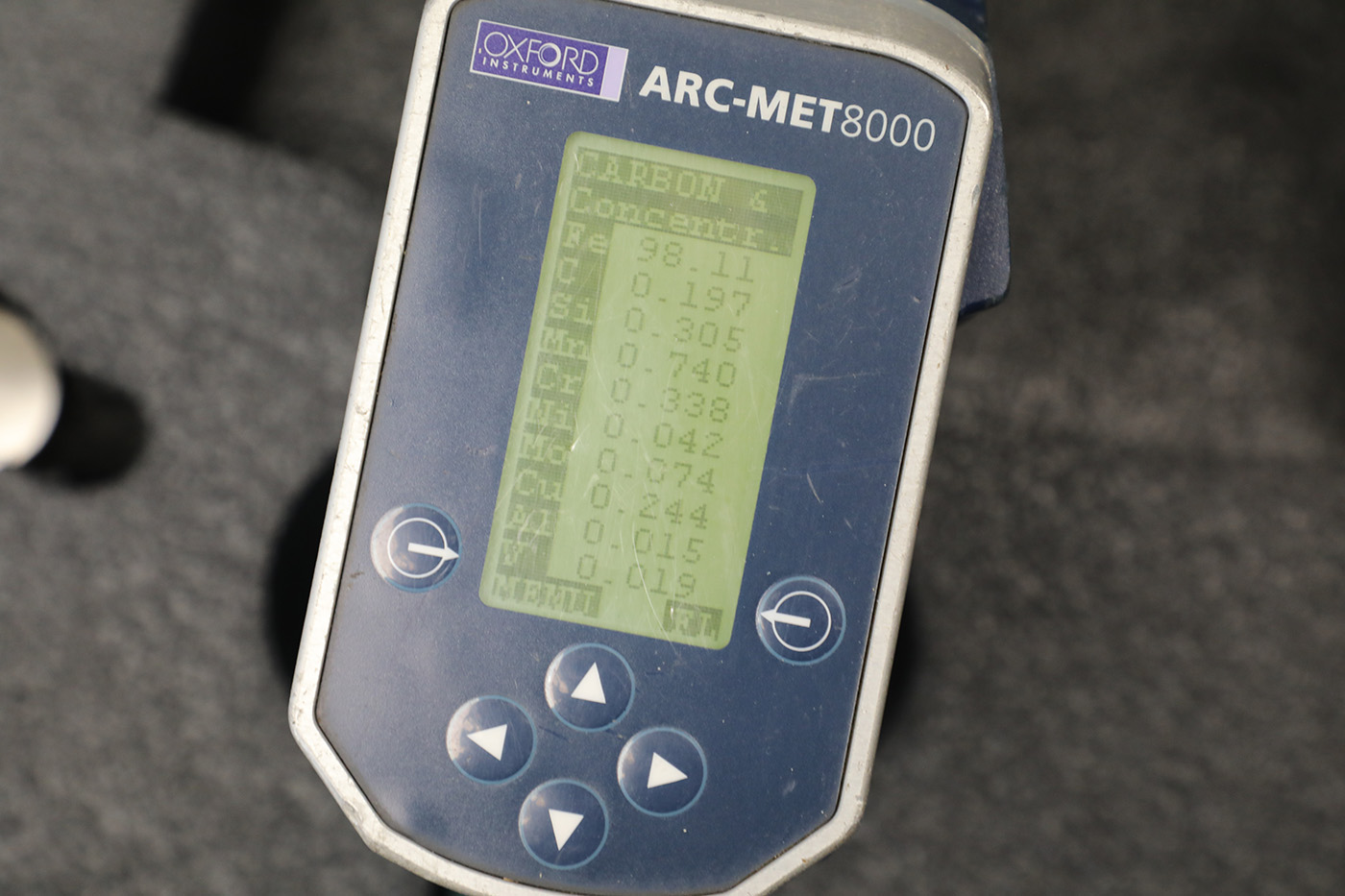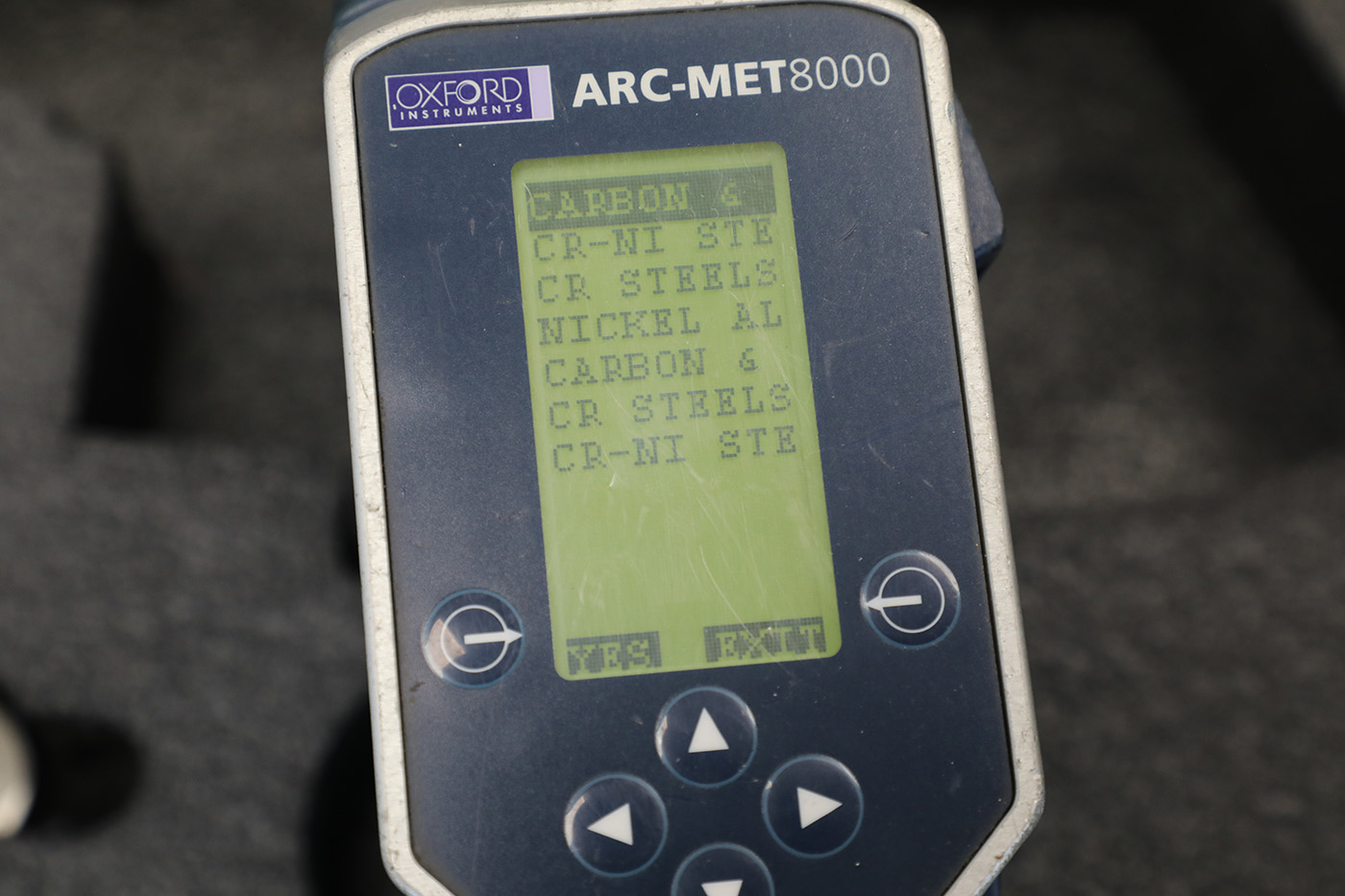 Trade Ins: We offer some of the highest prices on your used test equipment. We do partial trade ins or will buy your used equipment outright. An estimated trade in value will be assessed within 24 hours of receiving a value request.
Payment terms: We accept payment prior to shipping by Visa, MasterCard, AMEX, and Paypal (up to $10.000). Businesses and Universities, please call for payment options. Please notify us of method of payment in a timely fashion after the auction has ended. If a buyer has not made any attempt to contact us 7 days after this auction's end time we will assume they are forfeiting the auction and the item will no longer be available to them.
International Buyers:
We reserve the right to accept or decline international Paypal and credit cards. International shipping is available, but clearing customs will often result in delivery delays.
Shipping Terms: Buyer pays for shipping and packaging for this item. International buyers will pay for shipping charges to their country.

* Shipping and handling fees are not refundable under any circumstances. In the case of a return, the buyer is responsible for all shipping fees.
* Shipping for international buyers will be invoiced separately from the purchased product due to the high expense of shipping charges.

* Your phone number is required for shipping purposes, so please provide it with all correspondence.
* Please note that calculated shipping is based on UPS. We also reserve the right to ship for the same cost via FedEx or other carriers.

Packaging: All items will be packaged with materials necessary to ensure that the equipment will be adequately protected from the shipping process.

Feedback:
We appreciate Positive feedback. We leave feedback as soon as we get feedback from you. If you have any problems with the sale, please try to resolve it with us before you leave us a Neutral or Negative feedback.
Warranty: No warranty is expressed or implied with any unit. All sales include a 3 day right of return (ROR). For any reason, within 72 hours of taking possession of the item, the buyer can return the item for a complete refund minus all shipping costs.
Return Policy: You can return the item for any reason within three days. We put great effort into thoroughly documenting each piece of equipment, typically with very detailed pictures and video clips. We strongly encourage you to study these images closely before you commit to purchasing the item. Please call or email us if you have any questions about anything that you are uncertain about. It is critical that you confirm that this item suites your needs within the three day return policy period. Any returns after two weeks will not be entertained, and we will automatically escalate to Ebay. If you choose to open an Ebay return case, and we are forced to accept the return, you are responsible for the following:
*Return Shipping and insurance of the item to our Store at the following address:

*A Restocking fee of 10% of the purchase price for every week (after the initial 3 day return period) that the item is in your possession, not to exceed two weeks.