Description
Proceq Equotip 3 Hardness Tester
Stock #220711A
Included with Sale
-Equotip 3 Unit
-Hard Transport Case
-Equotip 3 Probe and Cable
-Lithium Ion Battery
-Charger and AC Cable
-Manual/Literature
Specifications:
- Large, easy to read display with backlight
- Highly accurate ± 4 HL
- Automatic correction for impact direction
- Converts to all common hardness scales (HV, HB, HRA, HRB, HS, Rm)
- Lightweight and easy to use
- Fast testing for a wide range of applications
- Large memory with on-screen review of data
- Download to PC or print directly via USB, Ethernet, or RS-232
- User profiles for fast change of all settings
- Rugged sealed membrane keypad
- Internal rechargeable batteries or standard "C" cells
- Custom conversions for uncommon alloys
Application Rage:
- Good for all metals
- Ideal for production level testing
- Best suited for on-site testing of heavy, big, or already installed parts
- Handy for difficult to access or confined test locations
- Automatic compensation for impact direction
- Excellent for material selection and acceptance tests
- Easy to use and accurate on curved test surfaces (R > 10 mm)
The EQUOTIP measuring principle
The EQUOTIP measuring principle is physically a rather simple, dynamic hardness test. An impact body with a hard metal test tip is propelled by spring force against the surface of the test piece. Surface deformation takes place when the impact body hits the test surface, which will result in loss of kinetic energy. This energy loss is calculated by velocity measurements when the impact body is at a precise distance from the surface for both the impact and rebound phase of the test.
The permanent magnet in the impact body generates an induction voltage in the single coil of the impact device. The voltage of the signal is proportional to the velocity of the impact body, and signal processing by the electronics provides the hardness reading for display and storage.
Display of all information on a large clear display.
Modern electronics with power saving features provide for long operating life. The large LCD display always shows how the EQUOTIP is configured to test. Variable function keys allow for quick change of common test parameters, and the on-screen hint line shows the other active control keys. The context sensitive help files give the operator quick access to the operating instructions with the press of a single button.
No subjective measuring errors are possible, giving highly repeatable results. Internal self-diagnostics with error messages assure reliable test results. Readings can be stored automatically in the internal memory or sent directly to a printer. PC evaluation software allows for data analysis.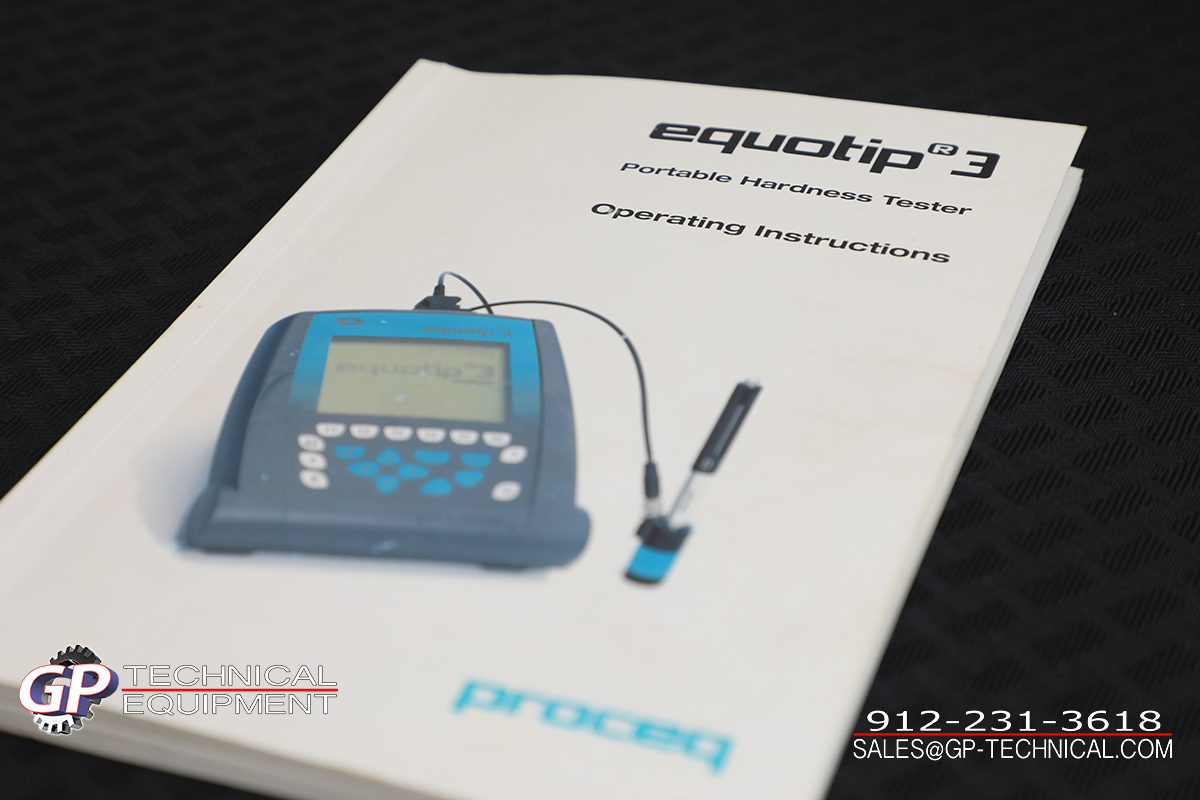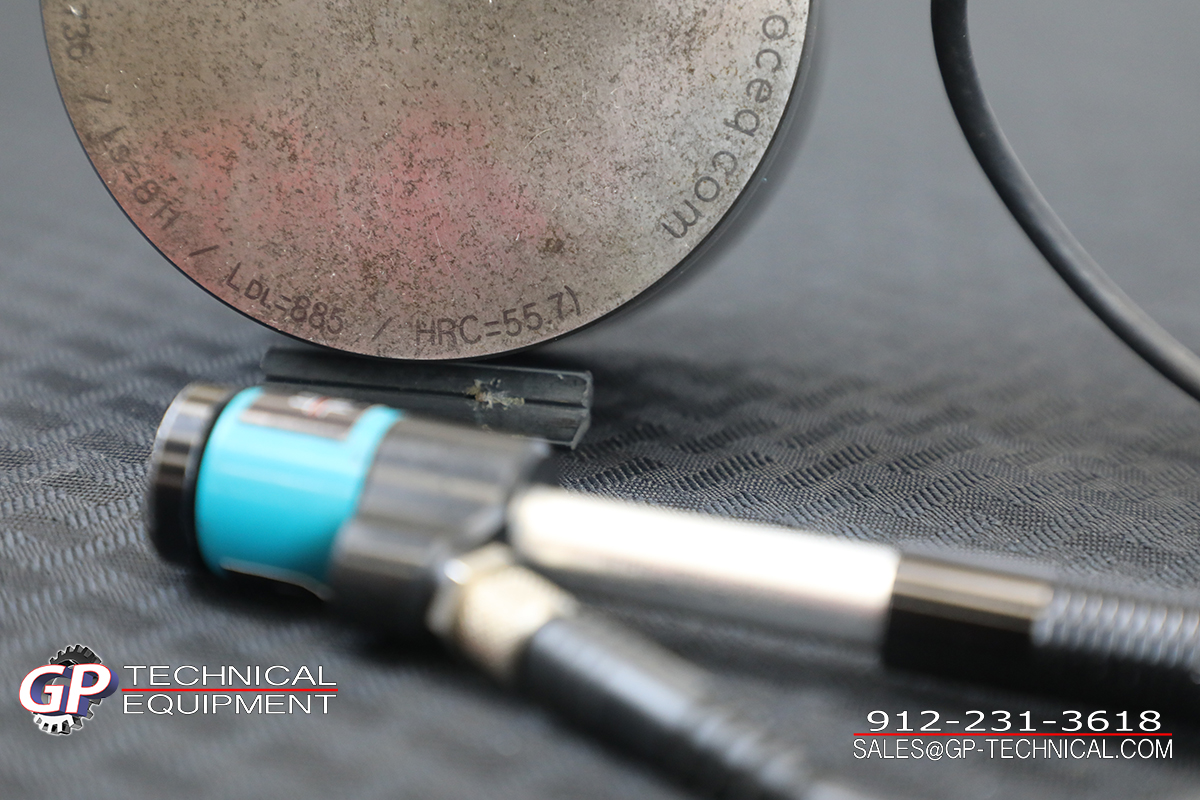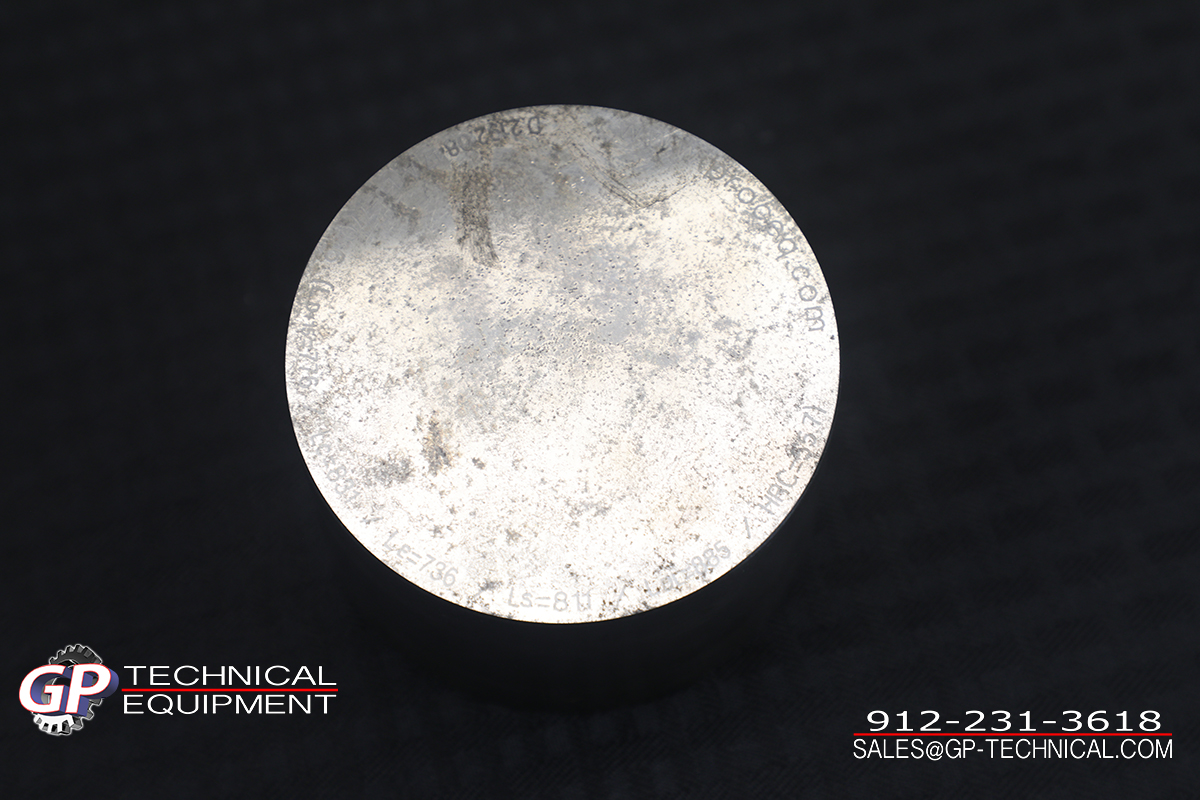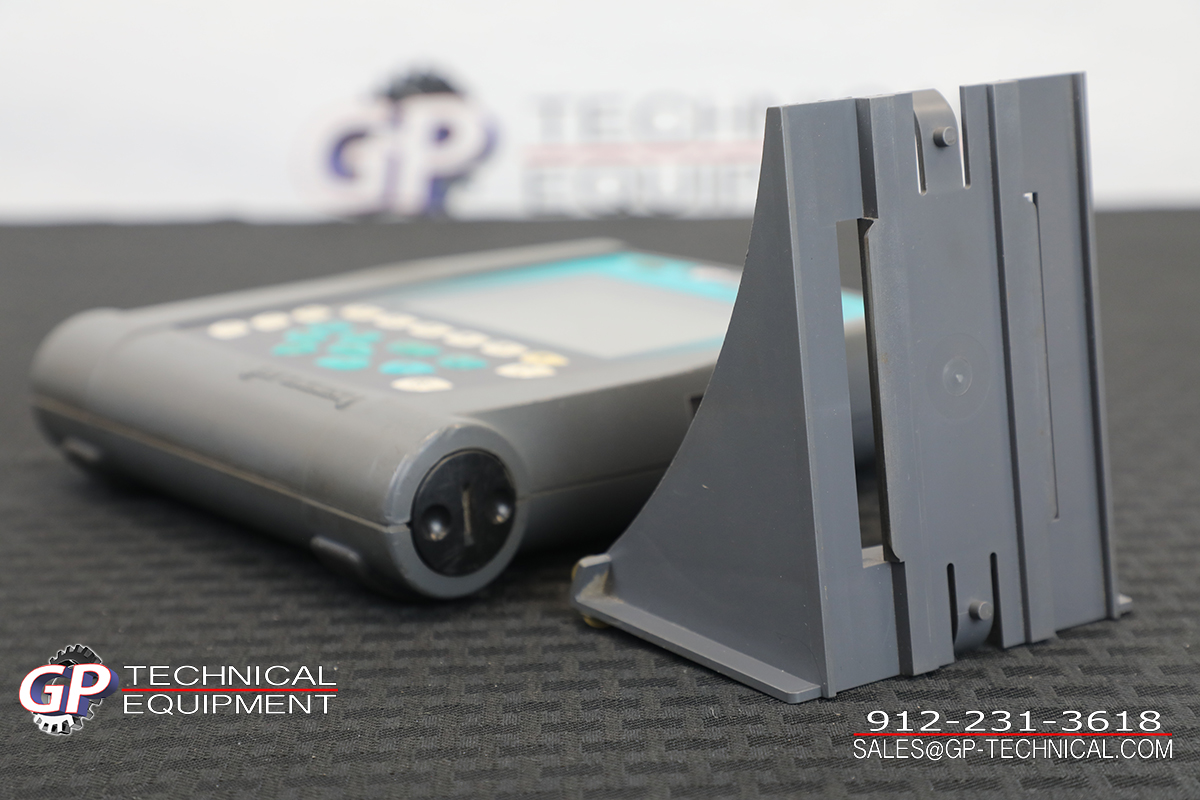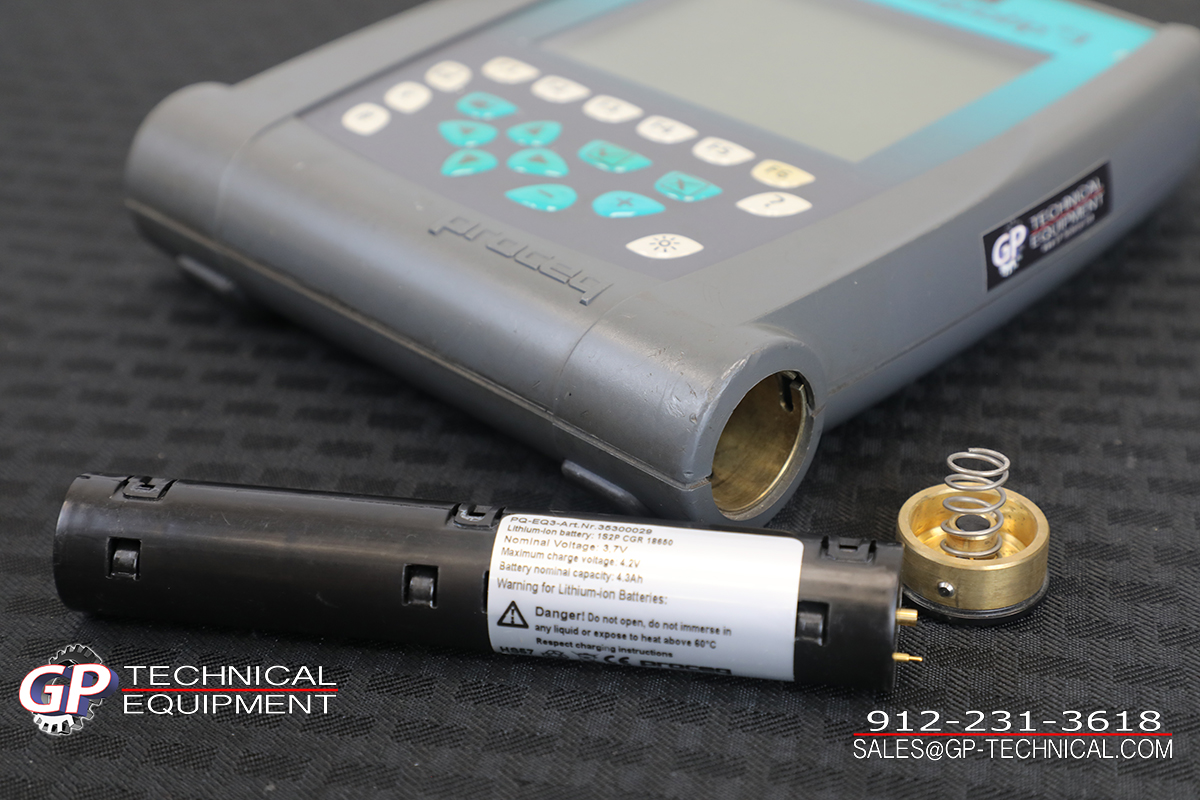 Trade Ins: We offer some of the highest prices on your used test equipment. We do partial trade ins or will buy your used equipment outright. An estimated trade in value will be assessed within 24 hours of receiving a value request.
Payment terms: We accept payment prior to shipping by Visa, MasterCard, AMEX, and Paypal (up to $10.000). Businesses and Universities, please call for payment options. Please notify us of method of payment in a timely fashion after the auction has ended. If a buyer has not made any attempt to contact us 7 days after this auction's end time we will assume they are forfeiting the auction and the item will no longer be available to them.
International Buyers:
We reserve the right to accept or decline international Paypal and credit cards. International shipping is available, but clearing customs will often result in delivery delays.
Shipping Terms: Buyer pays for shipping and packaging for this item. International buyers will pay for shipping charges to their country.

* Shipping and handling fees are not refundable under any circumstances. In the case of a return, the buyer is responsible for all shipping fees.
* Shipping for international buyers will be invoiced separately from the purchased product due to the high expense of shipping charges.

* Your phone number is required for shipping purposes, so please provide it with all correspondence.
* Please note that calculated shipping is based on UPS. We also reserve the right to ship for the same cost via FedEx or other carriers.

Packaging: All items will be packaged with materials necessary to ensure that the equipment will be adequately protected from the shipping process.

Feedback:
We appreciate Positive feedback. We leave feedback as soon as we get feedback from you. If you have any problems with the sale, please try to resolve it with us before you leave us a Neutral or Negative feedback.
Warranty: No warranty is expressed or implied with any unit. All sales include a 3 day right of return (ROR). For any reason, within 72 hours of taking possession of the item, the buyer can return the item for a complete refund minus all shipping costs.
Return Policy: You can return the item for any reason within three days. We put great effort into thoroughly documenting each piece of equipment, typically with very detailed pictures and video clips. We strongly encourage you to study these images closely before you commit to purchasing the item. Please call or email us if you have any questions about anything that you are uncertain about. It is critical that you confirm that this item suites your needs within the three day return policy period. Any returns after two weeks will not be entertained, and we will automatically escalate to Ebay. If you choose to open an Ebay return case, and we are forced to accept the return, you are responsible for the following:
*Return Shipping and insurance of the item to our Store at the following address:

*A Restocking fee of 10% of the purchase price for every week (after the initial 3 day return period) that the item is in your possession, not to exceed two weeks.