Description
Pruftechnik ShaftAlign Touch Shaft Alignment Tool
Stock #221101B
Included with Sale
-ShaftAlign Touch Tablet
-ShaftAlign Touch Laser & Mirror
-x2 Chain Links w/Mounts
-Padded Transport Case
-USB C & Micro USB Cables (charging)
-USB A to C Adapter Cable
-AC Wall Adapter w/International Attachments
-Standard & Metric Tape Measure
-Hex Wrenches/Allen Keys
-USB Storage Drive
-Shoulder Strap
-
Specifications:
Fast, easy, and precise alignment that adapts to your needs.
Key Features:
• Single-laser technology
• Active Situational Intelligence
• Work faster without sacrificing precision
• Freeze-Frame Measurement
• Real-Time Measurement Quality Enhancement
• Instant collaboration via the cloud
• Rugged interface with the highest IP rating in its class
• Up to 8 measurement points for more precise alignment of vertical machines
A new standard for affordable laser alignment
The new ShaftAlign Touch is a rugged laser alignment system that provides digital, cloud, and other advancements over the decades-old but still widely used dial indicator and feeler gauge.
ShaftAlign Touch is a combination of software and hardware innovations enabling maintenance teams to address a wide variety of alignment challenges that basic laser alignment systems cannot handle.
It also delivers premium Adaptive Alignment capabilities that, until now, were not available in an entry-level system.
Two innovations – single-laser technology and Active Situational Intelligence – differentiate ShaftAlign Touch from the competition.
Together, they deliver the "magic" that enables Prüftechnik alignment products to automatically adapt – in real time, as alignment jobs are finished – to the asset, the situation, and the user's experience level.
Step up to the high precision and intelligence built into the ShaftAlign Touch: eliminate the time, rework, and guessing common to other approaches. Get more done while enabling your machines to operate at peak performance.
Adaptive Alignment Advances
ShaftAlign Touch uses single-laser technology and Active Situational Intelligence to adapt to the asset, the situation, and the maintenance team, aligning standard rotating assets with new levels of precision and speed.
Adapt to the Asset
Adaptive alignment using single-laser technology adapts to virtually all rotating assets, from standard machines (motor pumps) to more complex equipment such as machine trains, gearboxes, Cardan shafts etc.
Adapt to the Situation
With Active Situational Intelligence (ASI) software, adaptive alignment systems automatically adjust to common challenges such as coupling backlash, environmental conditions, and gross misalignments.
Adapt to the Team
Enable less experienced team members to be successful with adaptive alignment tools that adapt to the technician's level of experience, by eliminating user errors and allowing team collaboration through the Cloud.
----------------------------------------------------------------
Detailed images below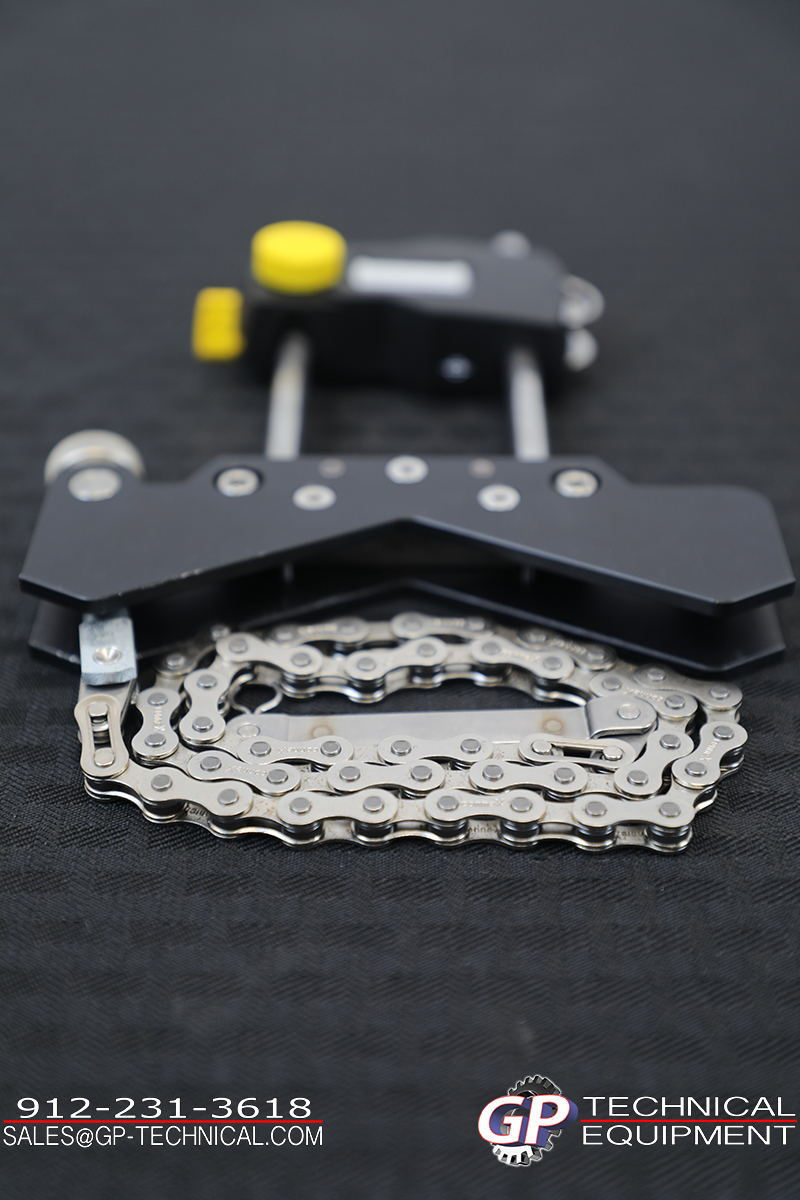 Trade Ins: We offer some of the highest prices on your used test equipment. We do partial trade ins or will buy your used equipment outright. An estimated trade in value will be assessed within 24 hours of receiving a value request.
Payment terms: We accept payment prior to shipping by Visa, MasterCard, AMEX, and Paypal (up to $10.000). Businesses and Universities, please call for payment options. Please notify us of method of payment in a timely fashion after the auction has ended. If a buyer has not made any attempt to contact us 7 days after this auction's end time we will assume they are forfeiting the auction and the item will no longer be available to them.
International Buyers:
We reserve the right to accept or decline international Paypal and credit cards. International shipping is available, but clearing customs will often result in delivery delays.
Shipping Terms: Buyer pays for shipping and packaging for this item. International buyers will pay for shipping charges to their country.

* Shipping and handling fees are not refundable under any circumstances. In the case of a return, the buyer is responsible for all shipping fees.
* Shipping for international buyers will be invoiced separately from the purchased product due to the high expense of shipping charges.

* Your phone number is required for shipping purposes, so please provide it with all correspondence.
* Please note that calculated shipping is based on UPS. We also reserve the right to ship for the same cost via FedEx or other carriers.

Packaging: All items will be packaged with materials necessary to ensure that the equipment will be adequately protected from the shipping process.

Feedback:
We appreciate Positive feedback. We leave feedback as soon as we get feedback from you. If you have any problems with the sale, please try to resolve it with us before you leave us a Neutral or Negative feedback.
Warranty: No warranty is expressed or implied with any unit. All sales include a 3 day right of return (ROR). For any reason, within 72 hours of taking possession of the item, the buyer can return the item for a complete refund minus all shipping costs.
Return Policy: You can return the item for any reason within three days. We put great effort into thoroughly documenting each piece of equipment, typically with very detailed pictures and video clips. We strongly encourage you to study these images closely before you commit to purchasing the item. Please call or email us if you have any questions about anything that you are uncertain about. It is critical that you confirm that this item suites your needs within the three day return policy period. Any returns after two weeks will not be entertained, and we will automatically escalate to Ebay. If you choose to open an Ebay return case, and we are forced to accept the return, you are responsible for the following:
*Return Shipping and insurance of the item to our Store at the following address:

*A Restocking fee of 10% of the purchase price for every week (after the initial 3 day return period) that the item is in your possession, not to exceed two weeks.