Description
Olympus R/D Tech MPP-04 Probe Pusher System
Stock #201215A
Included with Sale
-Probe Pusher System
-Hard Transport Case
-Umbilical Wires
-Spare Attachments
Specifications:
Handheld probe pusher-puller for eddy current condenser inspection
The MPP04-01 Airgun uses pressurized air to push the probe and to provide power to the pull-back motors. An encoder is integrated in the Airgun to synchronize data-sampling with the probe position. Special Kevlar® probe cables are used with the MPP04-01 Airgun.
Application
•

Eddy current technique only
•

Straight tubes such as condenser tubes
Controls
Two buttons control the operation of the MPP04-01 Airgun and permits fully automated, one-man operation with a tube list.
Push button: pushes the probe at 6 m/s and starts the MultiScan MS5800™ with the current tube number. A probe stopper mounted on the cable keeps the probe inside the tube.
Pull button: pulls back the probe and starts data recording. Data acquisition stops and data is stored when this button is released. The tube list is incremented to the next tube.
MultiScan MS5800 requirements (we have one MS5800 available)
The MPP04-01 Airgun pulls the probe at the fastest inspection speed supported by the MS5800. The MS5800 must be set up to operate in simultaneous injection mode in order to sample the data at 4 kHz/channel.
The MultiScan MS5800E can support 4 frequencies with differential and absolute inputs (8 channels) at speeds up to 2 m/s (4 kHz).
FEATURES
■ Probe speed during push cycle: 4 m/s
■ Probe speed during pull cycle: 2 m/s
■ The MPP04-01 Airgun requires the use
of TER series detachable probes used
with special "Airgun" TEZ-BBG-K20 and
TECHNICAL SPECIFICATION
Required air pressure: 7 bars to 10 bars (100 psi to 150 psi)
Pushing speed: approx. 6 m/s (20 ft/s)
Pulling speed: approx. 2 m/s (6 ft/s)
Weight: approx. less than 4 kg (9.0 lb)
Trigger signal: A built-in encoder sends a trigger signal every 0.5 mm.
Probe cable: Soft Kevlar rubber-coated (TEZ-BBG-K20 and TEZ-BBG-K30)
Compatible probes: TER series detachable probes only.
MSRP: $20,000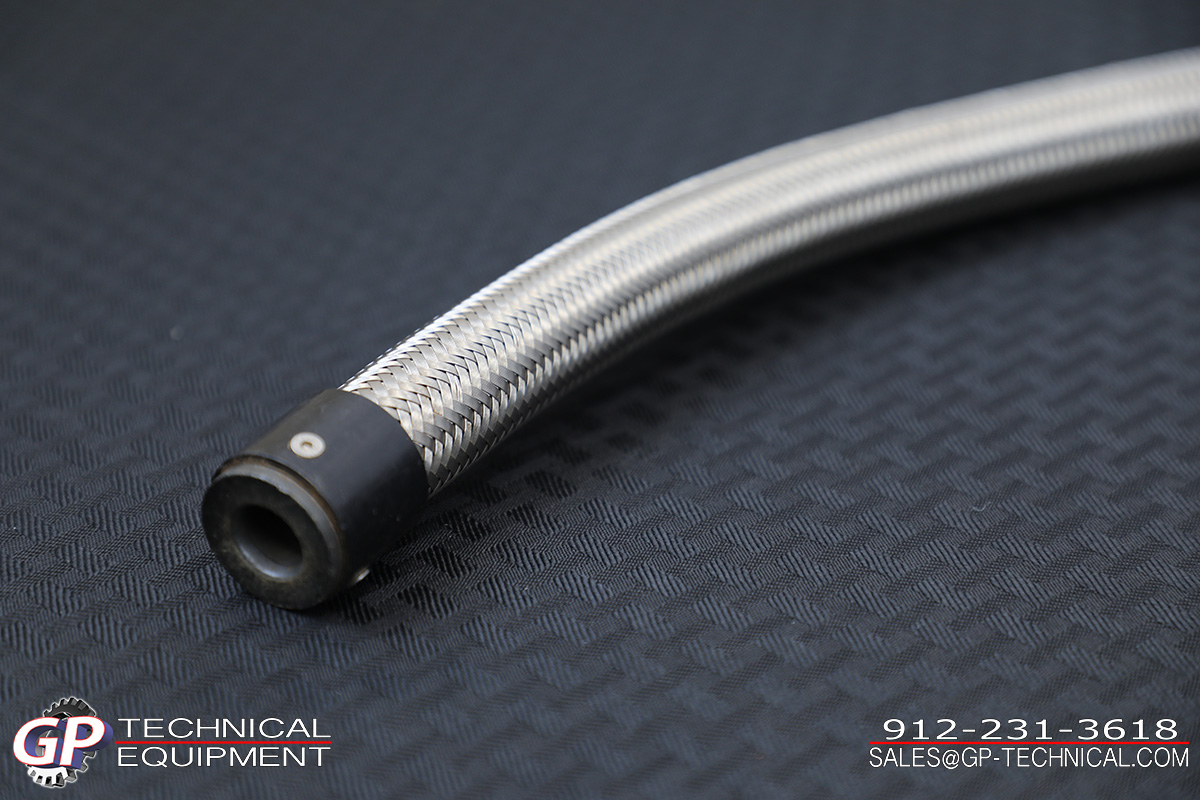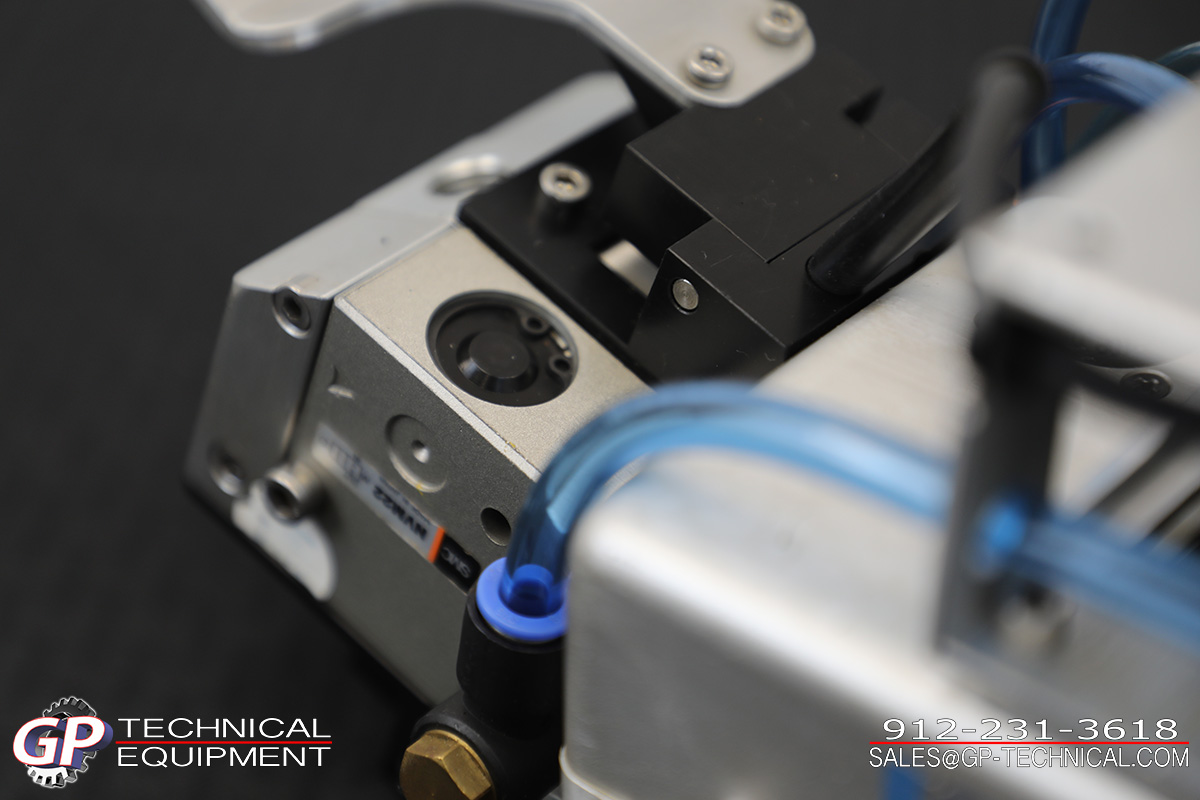 Trade Ins: We offer some of the highest prices on your used test equipment. We do partial trade ins or will buy your used equipment outright. An estimated trade in value will be assessed within 24 hours of receiving a value request.
Payment terms: We accept payment prior to shipping by Visa, MasterCard, AMEX, and Paypal (up to $10.000). Businesses and Universities, please call for payment options. Please notify us of method of payment in a timely fashion after the auction has ended. If a buyer has not made any attempt to contact us 7 days after this auction's end time we will assume they are forfeiting the auction and the item will no longer be available to them.
International Buyers:
We reserve the right to accept or decline international Paypal and credit cards. International shipping is available, but clearing customs will often result in delivery delays.
Shipping Terms: Buyer pays for shipping and packaging for this item. International buyers will pay for shipping charges to their country.

* Shipping and handling fees are not refundable under any circumstances. In the case of a return, the buyer is responsible for all shipping fees.
* Shipping for international buyers will be invoiced separately from the purchased product due to the high expense of shipping charges.

* Your phone number is required for shipping purposes, so please provide it with all correspondence.
* Please note that calculated shipping is based on UPS. We also reserve the right to ship for the same cost via FedEx or other carriers.

Packaging: All items will be packaged with materials necessary to ensure that the equipment will be adequately protected from the shipping process.

Feedback:
We appreciate Positive feedback. We leave feedback as soon as we get feedback from you. If you have any problems with the sale, please try to resolve it with us before you leave us a Neutral or Negative feedback.
Warranty: No warranty is expressed or implied with any unit. All sales include a 3 day right of return (ROR). For any reason, within 72 hours of taking possession of the item, the buyer can return the item for a complete refund minus all shipping costs.
Return Policy: You can return the item for any reason within three days. We put great effort into thoroughly documenting each piece of equipment, typically with very detailed pictures and video clips. We strongly encourage you to study these images closely before you commit to purchasing the item. Please call or email us if you have any questions about anything that you are uncertain about. It is critical that you confirm that this item suites your needs within the three day return policy period. Any returns after two weeks will not be entertained, and we will automatically escalate to Ebay. If you choose to open an Ebay return case, and we are forced to accept the return, you are responsible for the following:
*Return Shipping and insurance of the item to our Store at the following address:

*A Restocking fee of 10% of the purchase price for every week (after the initial 3 day return period) that the item is in your possession, not to exceed two weeks.