Description
GE/Krautkramer TIV Optical Hardness Tester
Stock #210303A
Included with Sale
-GE/Krautkramer TIV Unit
-Hard Padded Transport Case
-TIV 101 Probe + Cable
-Lithium Ion Battery
-AC/DC Charger
-Operating Manuals/Literature
Specifications:
New paths in mobile hardness testing
Extensive fields of application
The Krautkramer TIV sets new standards in mobile hardness testing: tests are not only independent of the test position and direction of testing but in this case also of the test object's material and mass or geometry.
Consequently the TIV opens up a large variety of new application fields which were previously not open to portable hardness testers.
Some application examples
Examples of possible application areas for the TIV hardness tester are as follows:
• Heat treat shops – easy and fast determination of surface hardness, no calibration required
• Aviation – on-site hardness testing on thin-walled components and on different alloys without any additional calibration
• Manufacturers of coils – at last reliable mobile hardness testing on sheet metal
• Testing companies – on-site measurement by means of a universal, portable unit
• Research institutes, labs, and training companies – "view through the diamond": observation of the indentation process, and measurement control
Mobile hardness testing with the special view
The TIV method (Through Indenter Viewing) uses special optics to see through the Vickers diamond by transferring an image the test indentation and then evaluating it automatically. Because of this, the TIV hardness tester can be used on any matieral without additional calibrations. TIV testing can also be used on very thin test objects, opening up the applications of portable hardness testing to different sizes of materials that were previously unavailable.
The method
Innovative Krautkramer technolog ensures another step forward in mobile hardness testing: the TIV method (Through Indenter Viewing), based on hardness testing according to Vickers, makes it possible to "see through" the Vickers diamond by means of special optics. The hardness is measured under load; as soon as the test load is reached, the image of the test indentation is transferred and evaluated directly, automatically, and quickly. Conforms to ASTM A1038-05 UCI METHOD
The advantages – your benefit
The TIV hardness tester can be used irrespective of the material – without any additional calibration. You can use the same instrument to measure the hardness of all sorts of materials without any reference specimens and without any laborious settings: from steel and nonferrous metals through plastics, carbide metals, glass, and ceramics up to different coatings. The static application of the test load reduces the vibration of the test object and therefore the influence of the test material's elastic properties on the test result. Yet another benefit: you can use the TIV to measure even very thin test objects, such as coils or sheet metal and metal foils, on which stationary or mobile hardness testers have previously failed, without any problem. Consequently, hardness testing becomes independent not only of the material but also of the mass and geometry of the test object. This means that the TIV opens up new application fields for mobile hardness testing. It goes without saying that all the advantages you already know from our proven hardness testers remain or were improved, e.g. direction independance, user friendliness, data management. Plus a lot more.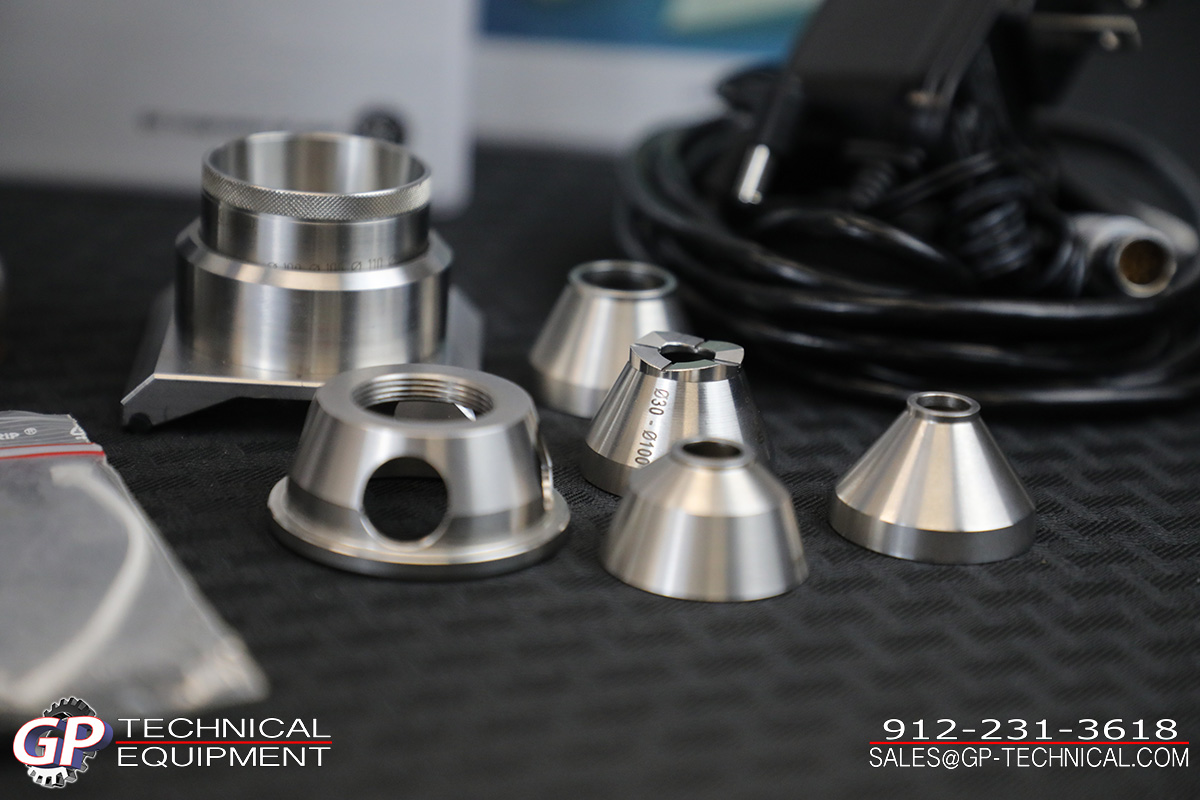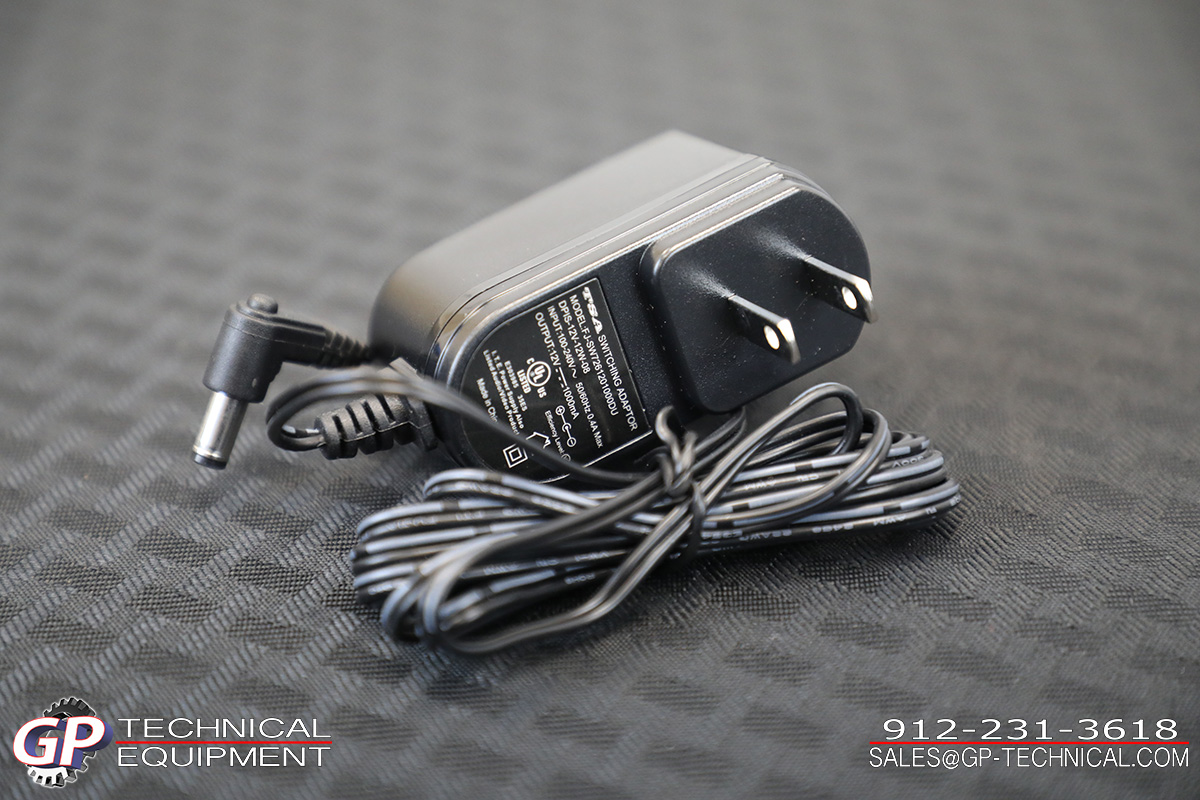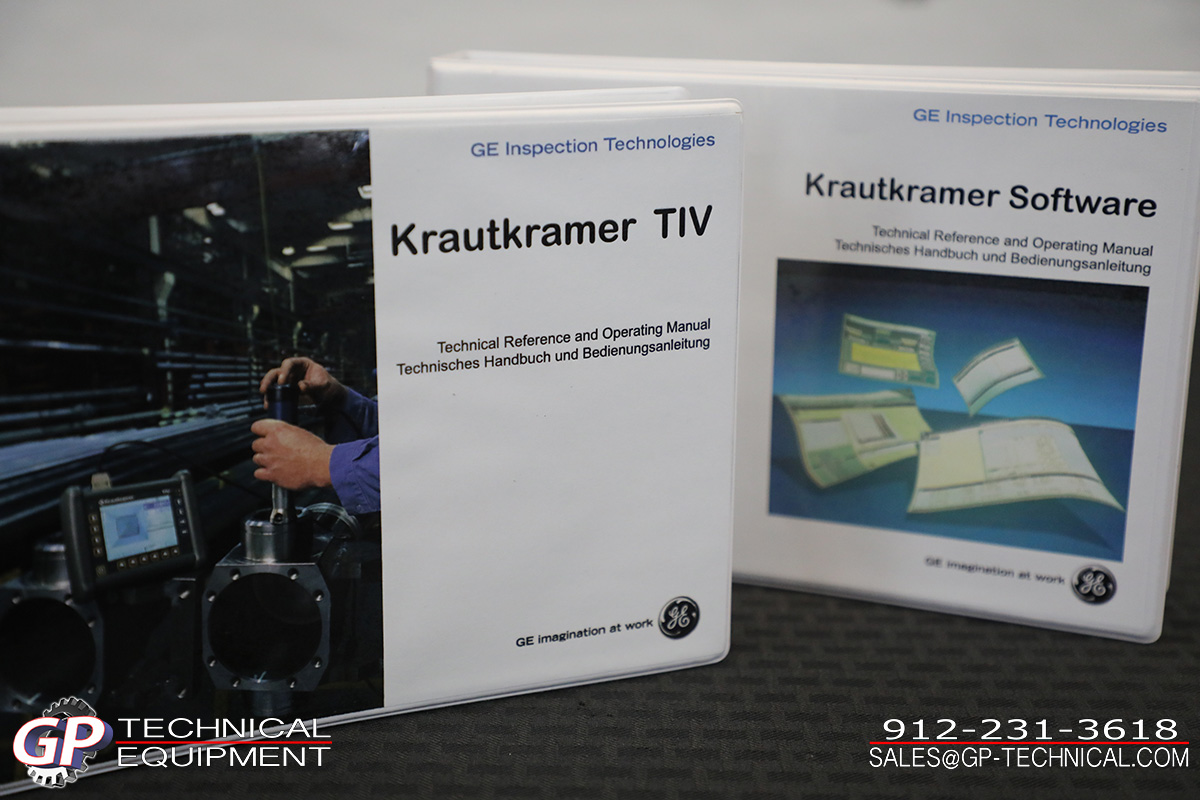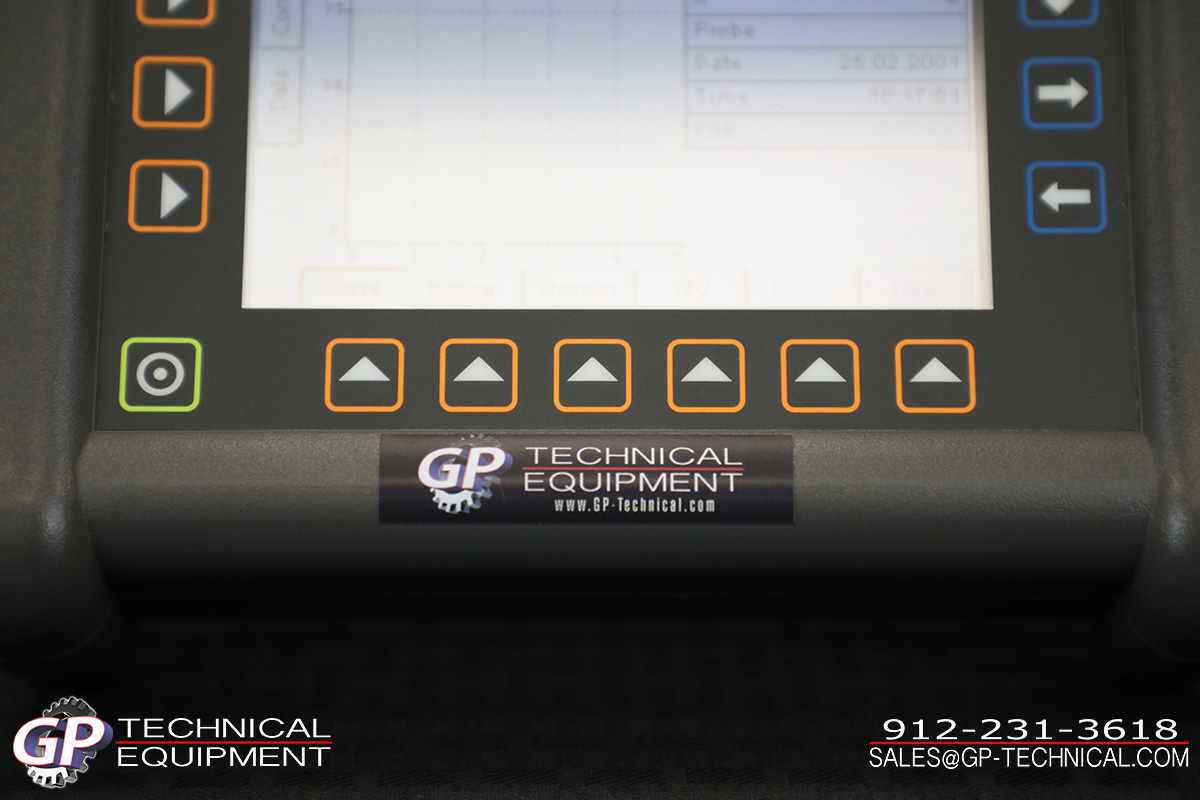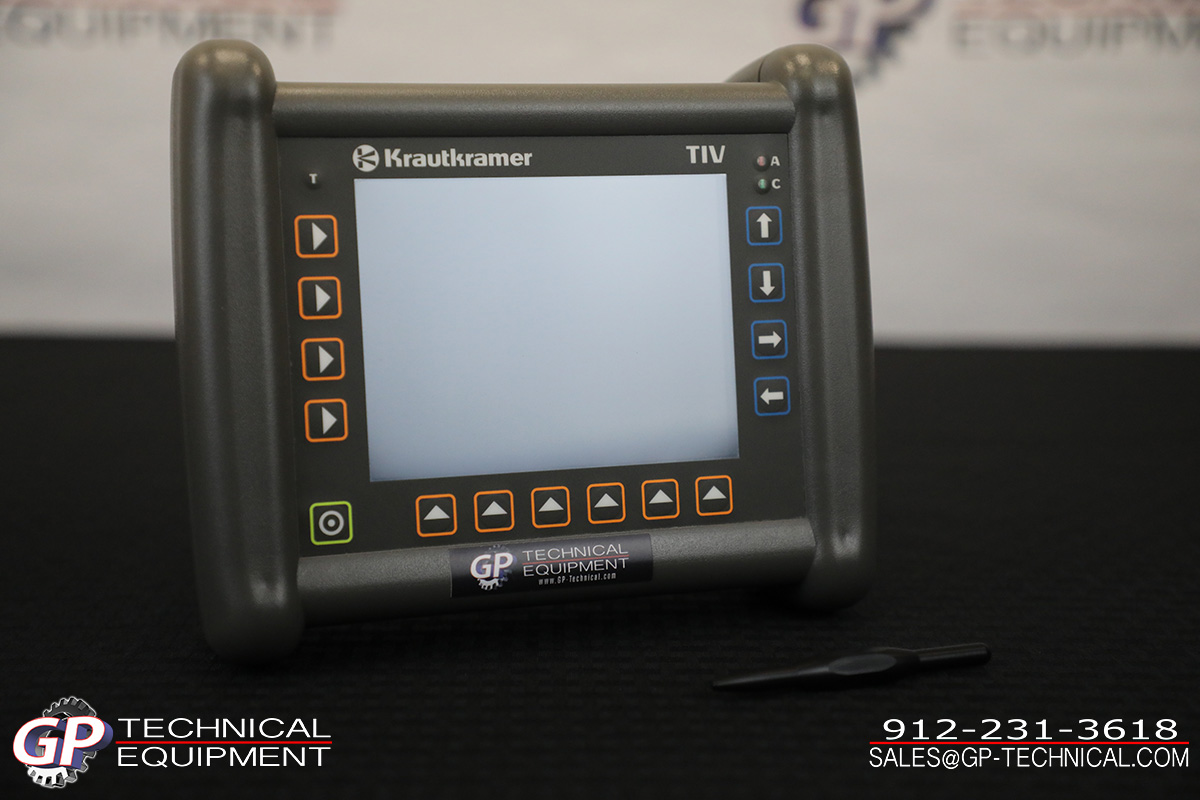 Trade Ins: We offer some of the highest prices on your used test equipment. We do partial trade ins or will buy your used equipment outright. An estimated trade in value will be assessed within 24 hours of receiving a value request.
Payment terms: We accept payment prior to shipping by Visa, MasterCard, AMEX, and Paypal (up to $10.000). Businesses and Universities, please call for payment options. Please notify us of method of payment in a timely fashion after the auction has ended. If a buyer has not made any attempt to contact us 7 days after this auction's end time we will assume they are forfeiting the auction and the item will no longer be available to them.
International Buyers:
We reserve the right to accept or decline international Paypal and credit cards. International shipping is available, but clearing customs will often result in delivery delays.
Shipping Terms: Buyer pays for shipping and packaging for this item. International buyers will pay for shipping charges to their country.

* Shipping and handling fees are not refundable under any circumstances. In the case of a return, the buyer is responsible for all shipping fees.
* Shipping for international buyers will be invoiced separately from the purchased product due to the high expense of shipping charges.

* Your phone number is required for shipping purposes, so please provide it with all correspondence.
* Please note that calculated shipping is based on UPS. We also reserve the right to ship for the same cost via FedEx or other carriers.

Packaging: All items will be packaged with materials necessary to ensure that the equipment will be adequately protected from the shipping process.

Feedback:
We appreciate Positive feedback. We leave feedback as soon as we get feedback from you. If you have any problems with the sale, please try to resolve it with us before you leave us a Neutral or Negative feedback.
Warranty: No warranty is expressed or implied with any unit. All sales include a 3 day right of return (ROR). For any reason, within 72 hours of taking possession of the item, the buyer can return the item for a complete refund minus all shipping costs.
Return Policy: You can return the item for any reason within three days. We put great effort into thoroughly documenting each piece of equipment, typically with very detailed pictures and video clips. We strongly encourage you to study these images closely before you commit to purchasing the item. Please call or email us if you have any questions about anything that you are uncertain about. It is critical that you confirm that this item suites your needs within the three day return policy period. Any returns after two weeks will not be entertained, and we will automatically escalate to Ebay. If you choose to open an Ebay return case, and we are forced to accept the return, you are responsible for the following:
*Return Shipping and insurance of the item to our Store at the following address:

*A Restocking fee of 10% of the purchase price for every week (after the initial 3 day return period) that the item is in your possession, not to exceed two weeks.