Description
Olympus IPLEX FX 6mm/3.5m Videoscope
Included with Sale
-IPLEX FX 6mm/3.5m Unit
-Hard Padded Transport Case
-Lithium Ion Battery
-Charger and AC Cable
-Side View & Forward View Tips + Case
-Stereo Side & Forward View Tips
Specifications:
A high-end industrial videoscope system combining portability with advanced functionality, and ease of use with durability. From high image quality inspection to retrieval operation, the versatility achieves various benefits beyond your experience.
Durability
The IPLEX FX introduces new levels of durability to industrial videoscopes with its shock-resistant case design and wear-resistant scope exterior. Adding "strength-of-construction" to a frequently used, job-essential tool produces one tough, reliable and long-lasting piece of industrial inspection equipment.
Cast Magnesium-Alloy Chassis for Impact Resistance
The main component of the IPLEX FX base unit chassis is Magnesium - renowned for its strength and light weight. A typical material used for industrial environment equipment, Magnesium was chosen to provide the impact resistance and solid base that withstands the knocks and bumps that commonly occur to industrial videoscopes. In addition to a crush-resistant chassis each corner is protected by rubber bumpers, further softening a drop and maximising product reliability while reducing potential for damage. The IPLEX FX survived the repetitive 4 feet drop test for compliance to MIL-STD 810G.*
*MIL-STD (The United States Defense Standard) is used to help achieve standardization objectives by the U.S. Department of Defense.
Rubber bumper
The Chassis corners are protected by rubber bumpers to reduce the impact force created by the typical bumps and knocks of an industrial workplace.
Magnesium-Alloy chassis
The crush resistant cast magnesium chassis is the core of the IPLEX FX mechanical design strength. The extra durability in construction results in extra protection against equipment damages.
Abrasion Resistant Insertion Tube
The most critical component of any remote visual inspection tool is the insertion tube. It performs the basic requirement of accessing the inspection area and frequently navigating through narrow paths with abrasive and rough surfaces.
Tough TaperFlex coil
The Olympus Tough TaperFlex coil features graduated flexibility for easy scope maneuverability and navigation.
Inside resin tube
Articulation wires and electronics only. With LED illumination at the scope tip, fiber optic bundles are not necessary.
High-density braided exterior
High density outer braid fulfills durability and 3x greater fray resistance without compromising the flexibility and ability to navigate through the most difficult inspections.
Pliable distal end
To navigate through tight bends or corners, minimum bend radius and shorter rigid tip sections are an essential design criteria for our scope tip, optics and tip adapters.
Portability and Ruggedness
The simplicity and portability of Olympus videoscopes has seen their usage extend to areas not considered 'traditional' application areas. Go to these harsher environments, but take a system designed for the job… IPLEX FX.
True Portability - Compact, Lightweight, Battery-Powered
Power is provided to the FX by an internally mounted, Lithium-Ion battery which provides over two hours runtime. The compact size of the FX makes portable operation a reality - either body-wear the light weight system or place it on a surface and allow the non-slip, rubber corners to hold it in place while you carry out your inspections.
Temperature Resistance
The FX scope units are resistant to insertion in higher temperature environments - now 100°C (210°F) meaning that inspections can take place sooner as you won't need to wait as long for the area to cool. Additionally the 6.0mm and 4.0mm diameter scope units both feature a temperature sensor to provide a two-stage visual warning to prevent reaching an over-temperature situation.
Resistance to harsh environments
To prevent the ingress of debris, all mechanical joints are hermetically sealed and input/output connectors are covered.
IPLEX FX complies with internationally recognised Military Standards (MILSTD 810F/G*1). This compliance assures a greater level of environmental performance than regular industry standards and provides increased reliability against dust and fluid. The inventive design of the FX has removed the need for a cooling fan, and therefore no air intake is required. This results in even greater environmental resistance.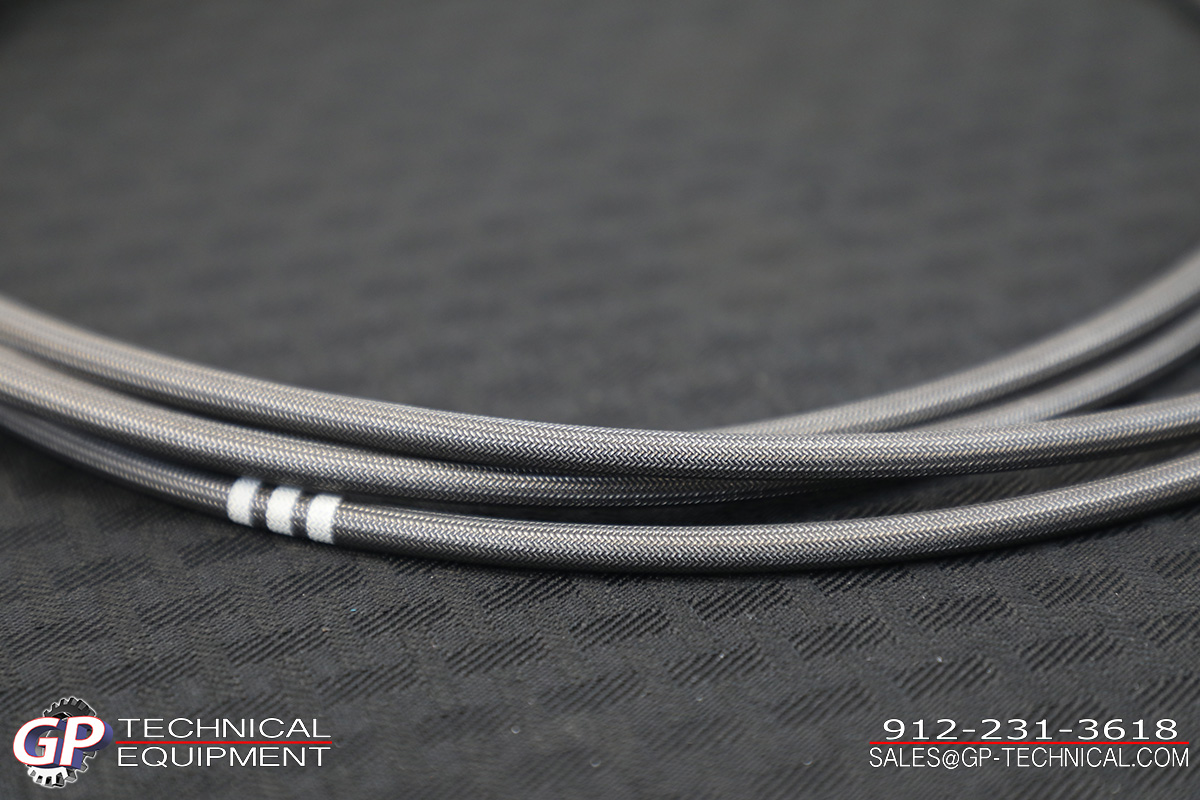 Trade Ins: We offer some of the highest prices on your used test equipment. We do partial trade ins or will buy your used equipment outright. An estimated trade in value will be assessed within 24 hours of receiving a value request.
Payment terms: We accept payment prior to shipping by Visa, MasterCard, AMEX, and Paypal (up to $10.000). Businesses and Universities, please call for payment options. Please notify us of method of payment in a timely fashion after the auction has ended. If a buyer has not made any attempt to contact us 7 days after this auction's end time we will assume they are forfeiting the auction and the item will no longer be available to them.
International Buyers:
We reserve the right to accept or decline international Paypal and credit cards. International shipping is available, but clearing customs will often result in delivery delays.
Shipping Terms: Buyer pays for shipping and packaging for this item. International buyers will pay for shipping charges to their country.

* Shipping and handling fees are not refundable under any circumstances. In the case of a return, the buyer is responsible for all shipping fees.
* Shipping for international buyers will be invoiced separately from the purchased product due to the high expense of shipping charges.

* Your phone number is required for shipping purposes, so please provide it with all correspondence.
* Please note that calculated shipping is based on UPS. We also reserve the right to ship for the same cost via FedEx or other carriers.

Packaging: All items will be packaged with materials necessary to ensure that the equipment will be adequately protected from the shipping process.

Feedback:
We appreciate Positive feedback. We leave feedback as soon as we get feedback from you. If you have any problems with the sale, please try to resolve it with us before you leave us a Neutral or Negative feedback.
Warranty: No warranty is expressed or implied with any unit. All sales include a 3 day right of return (ROR). For any reason, within 72 hours of taking possession of the item, the buyer can return the item for a complete refund minus all shipping costs.
Return Policy: You can return the item for any reason within three days. We put great effort into thoroughly documenting each piece of equipment, typically with very detailed pictures and video clips. We strongly encourage you to study these images closely before you commit to purchasing the item. Please call or email us if you have any questions about anything that you are uncertain about. It is critical that you confirm that this item suites your needs within the three day return policy period. Any returns after two weeks will not be entertained, and we will automatically escalate to Ebay. If you choose to open an Ebay return case, and we are forced to accept the return, you are responsible for the following:
*Return Shipping and insurance of the item to our Store at the following address:

*A Restocking fee of 10% of the purchase price for every week (after the initial 3 day return period) that the item is in your possession, not to exceed two weeks.