Description
Olympus Series C 6mm/2m Videoscope
Stock #200317A
Included with Sale
-Olympus Series C 6mm/2m Unit
-Zip-up Transport Case
-Lithium Ion Battery Pack
-Charger
-Strap
Specifications:
The Series C is an entry-level industrial videoscope from Olympus, which is designed with superior durability, articulation, and optics to obtain high-resolution images. The Series C can be used wherever it is required and has numerous features generally found in high-end instruments.


The key benefits of the Series C are as follows:

-The Series C provides high workload as it is easy to use with a durable construction coupled with portability, therefore assuring the highest throughput of work. It is possible to handle remote inspections for 120 minutes in lithium-ion battery operated mode without interruption.
-The Series C requires a low initial investment for a product that ensures reliable quality, durability and warranty.
-Olympus offers global customer support network.


The key features of the Series C are as follows:

-Provides quick and easy inspection of difficult-to-reach areas.
-It is lightweight and portable with ergonomic design that enables it to fit in the palm of both the right and left hand. Additionally a shoulder strap is provided to maximize convenience.
-Can be charged on-board between projects thereby allowing the Series C to be readily deployed for subsequent inspection.
-Compact carrying case for holding everything required for an inspection project. The hard case keeps the instrument safe from damage while being transported to and from the inspection site.
-Thumb-driven joy stick is capable of full articulation control and up to 120° angulation of the distal end. When coupled with Olympus' proprietary spring neck, the insertion tube can easily navigate tight spaces, around obstacles and bends to position the camera perfectly on the target.
-It is possible to inspect defects such as burrs and cracks within parts or areas that do not have direct visual access.
-Intuitive user interface that can be handled by both experts and first-time users for inspecting objects.
-Intuitive touch screen requires just a single tap to gain instant access to many features in the icon-driven menu to perform inspection.
-Languages include - English, French, Italian, Spanish, German, Polish, Portuguese, Korean, Russian, simplified and traditional Chinese and Japanese.
-The white LED light's purity combined with Olympus' excellent optics assures that the most natural color and image is captured and transmitted to the 3in. VGA monitor.
-Can capture an image with desired brightness by combining eight brightness settings, high intensity LED, glare reduction, and light sensitive CCD camera chip technologies.
-The image can be projected onto a big screen from the Series C HDMI video output port. The HDMI cable can be utilized to transfer the image to a wide screen for display.
-It is possible to store images in JPEG format or MPEG-4 video files in a SDHC card. The Series C supported a 4 - 32GB SDHC card, which is class 6 or above. Recording available per 1GB: about 6,500 images or about 55min video.
-Sturdy instrument with extended product life. It has an abrasion-resistant insertion tube with a tungsten outer braid. The proprietary spring neck design of the distal end helps to decrease stress when navigating through tight bends. The hood on the distal end is replaceable when worn out. As a result more inspections can be performed with minimum downtime.
-The insertion tube has four layers to provide extended durability. The protective cap on the distal end is replaceable when worn out.

Applications

-The key applications of the Series C are as follows:
-In the automotive sector, the abrasion-resistant insertion tube is ideal for checking cast engine components and car components during the manufacturing process. It can also be used for routine maintenance inspections.
-In manufacturing, the instrument is designed to handle any manufacturing process.
-In power generation, the battery-operated Series C can be moved around easily for performing quick checks of pipes and valves during routine maintenance inspections.
-Ideal for property checks at borders for security and customs inspections.
-In aviation for recording high-quality images to its SDHC card, which is ideal for checking the air frame or other components in an airplane.
-Plant maintenance - The water-proof layer in the insertion tube prevents oil from affecting performance of the videoscope, thereby allowing the instrument to be used to inspect oil pumps and working valves. As the instrument is portable, it can be moved around the plant to perform spot checks to ensure everything is working at maximum efficiency.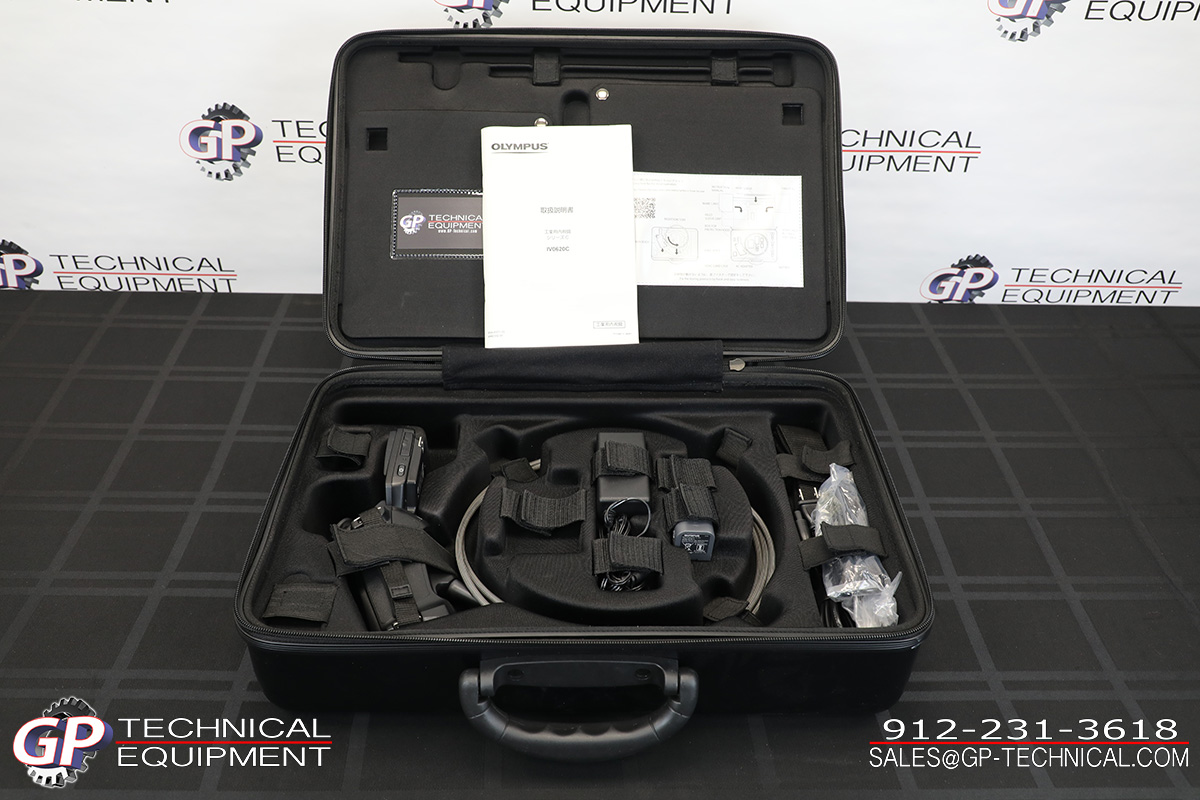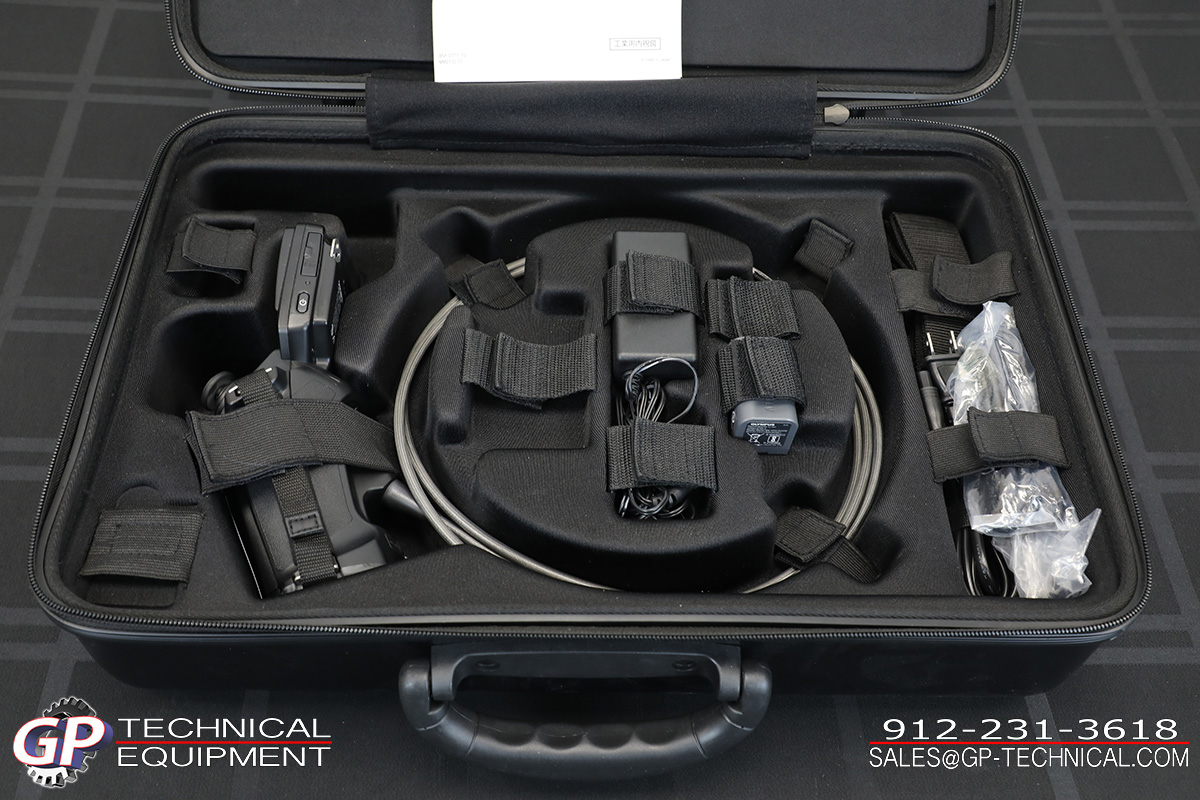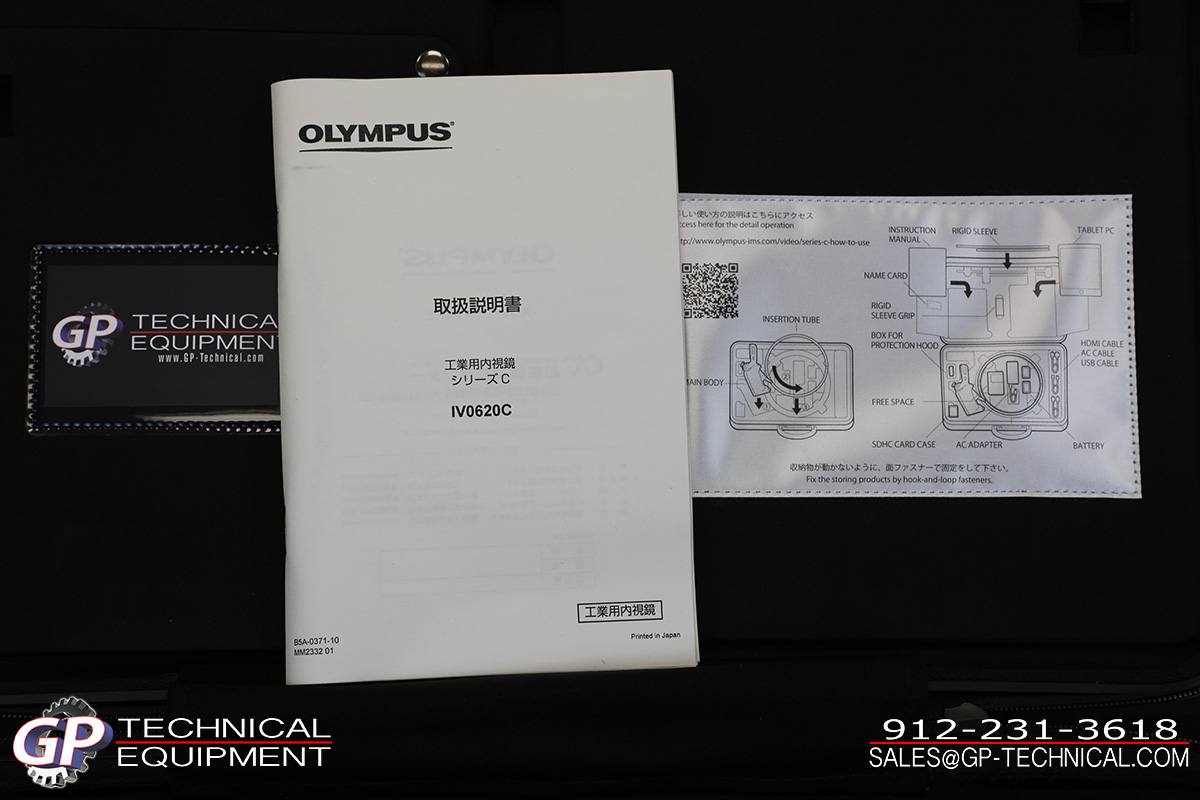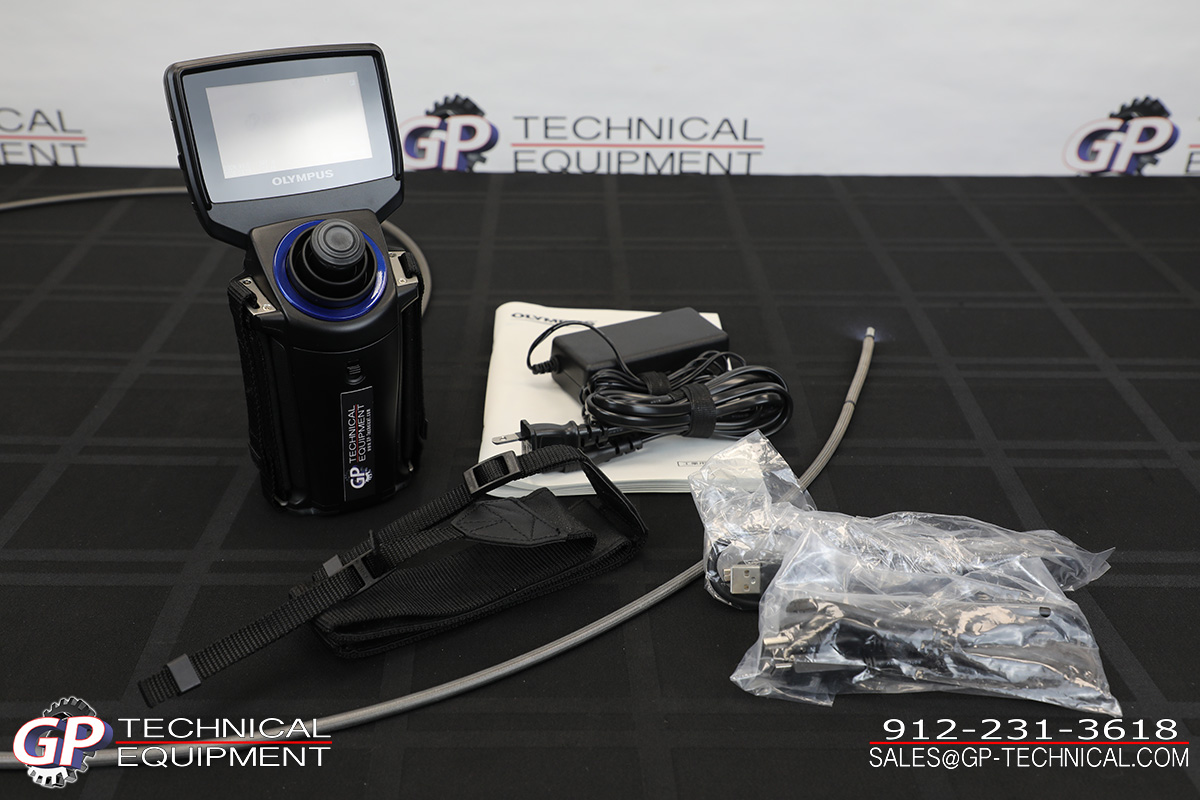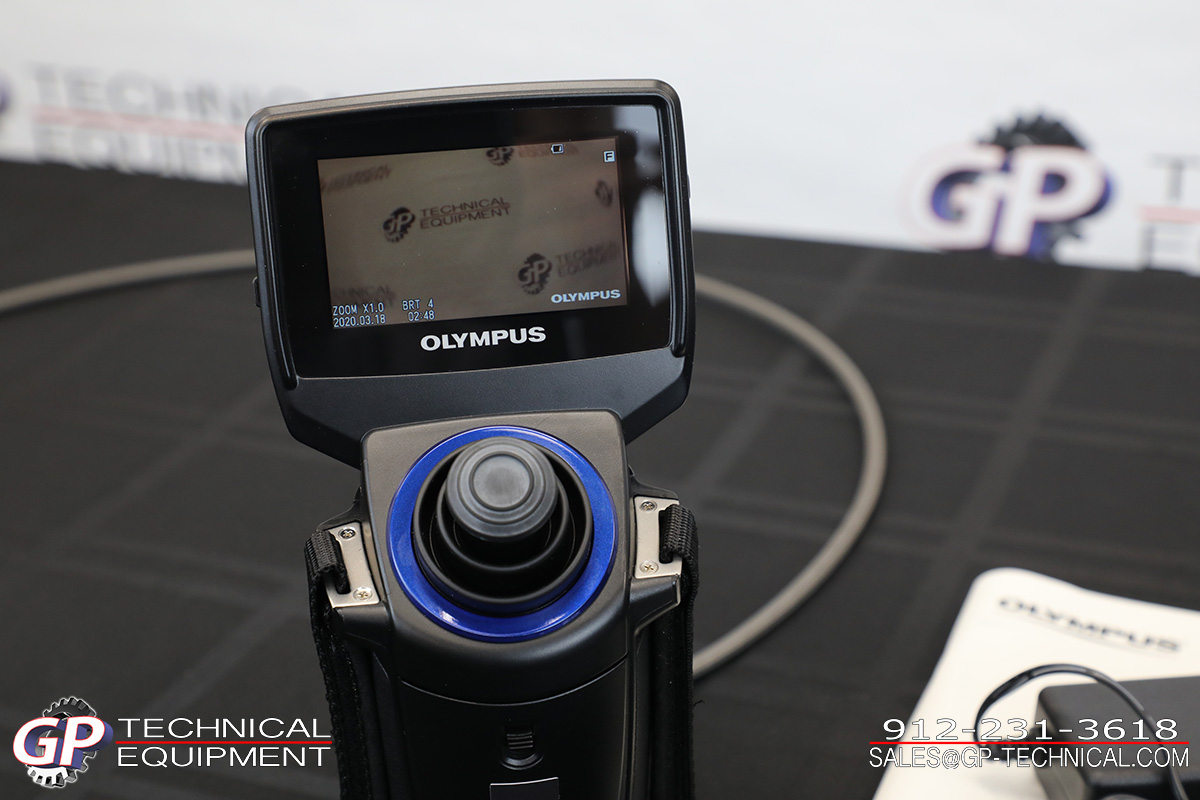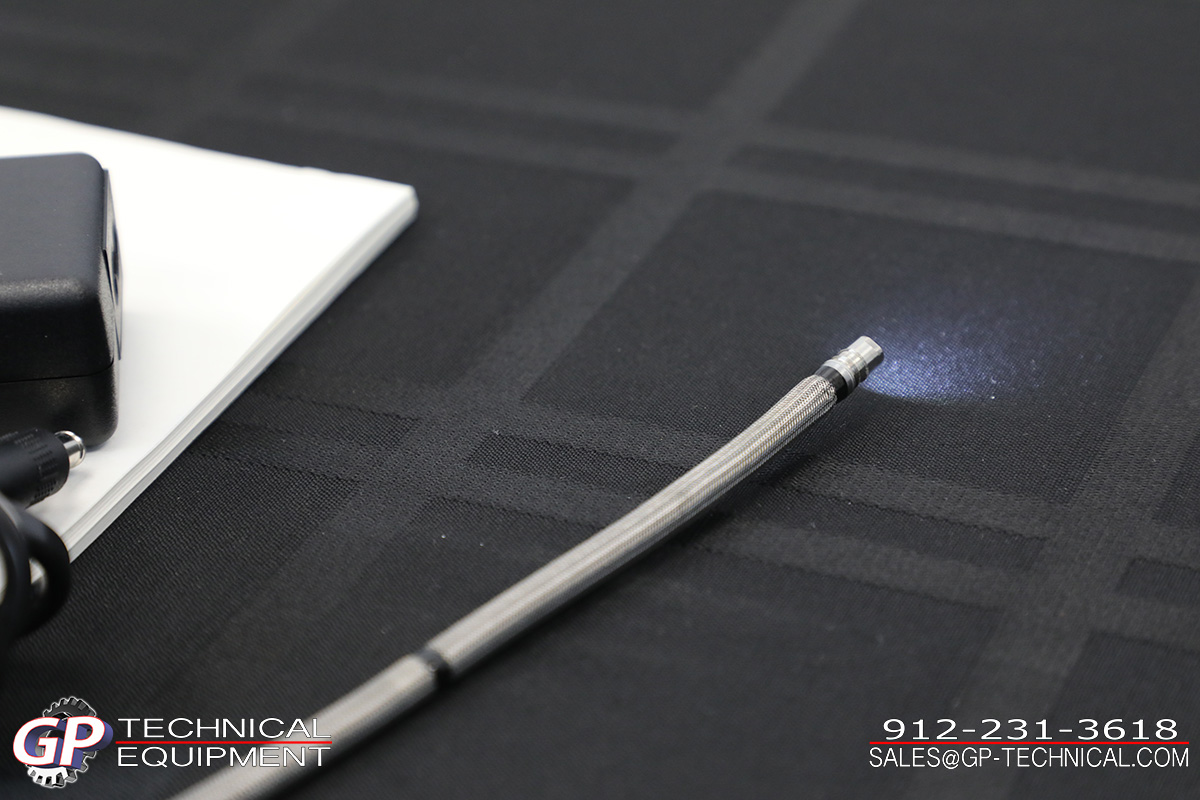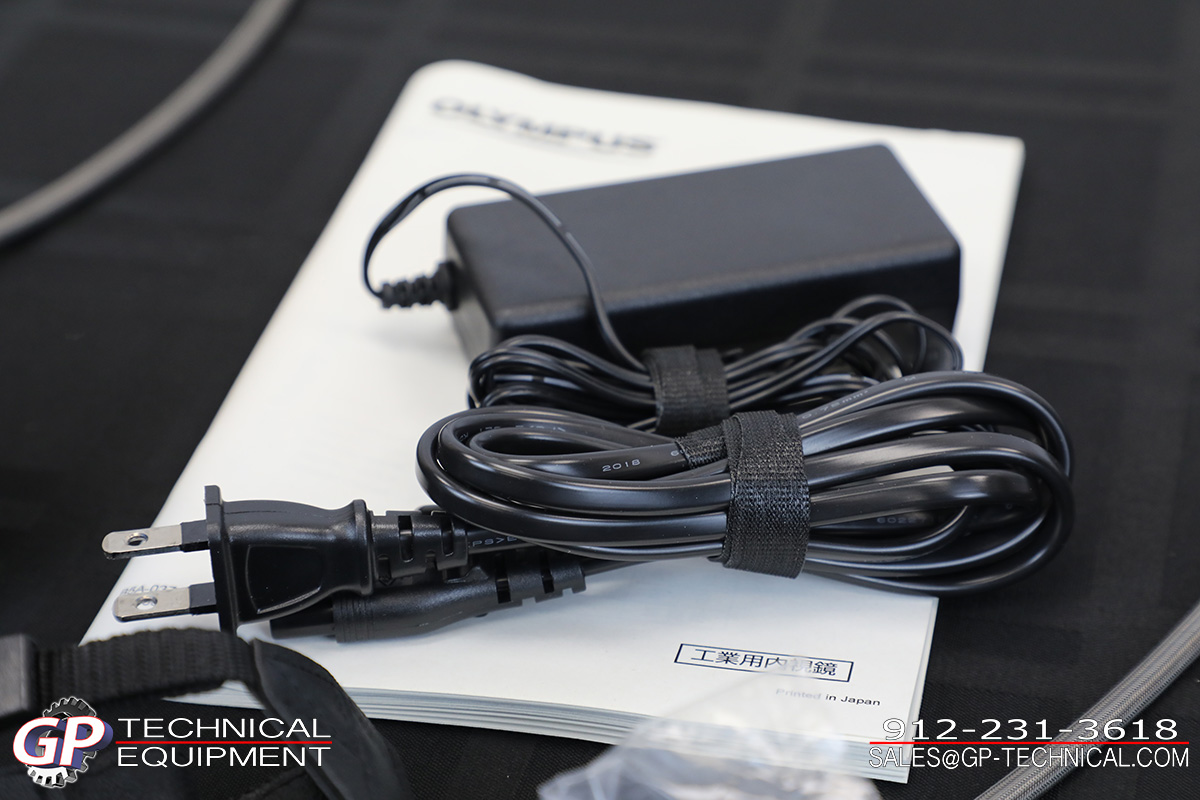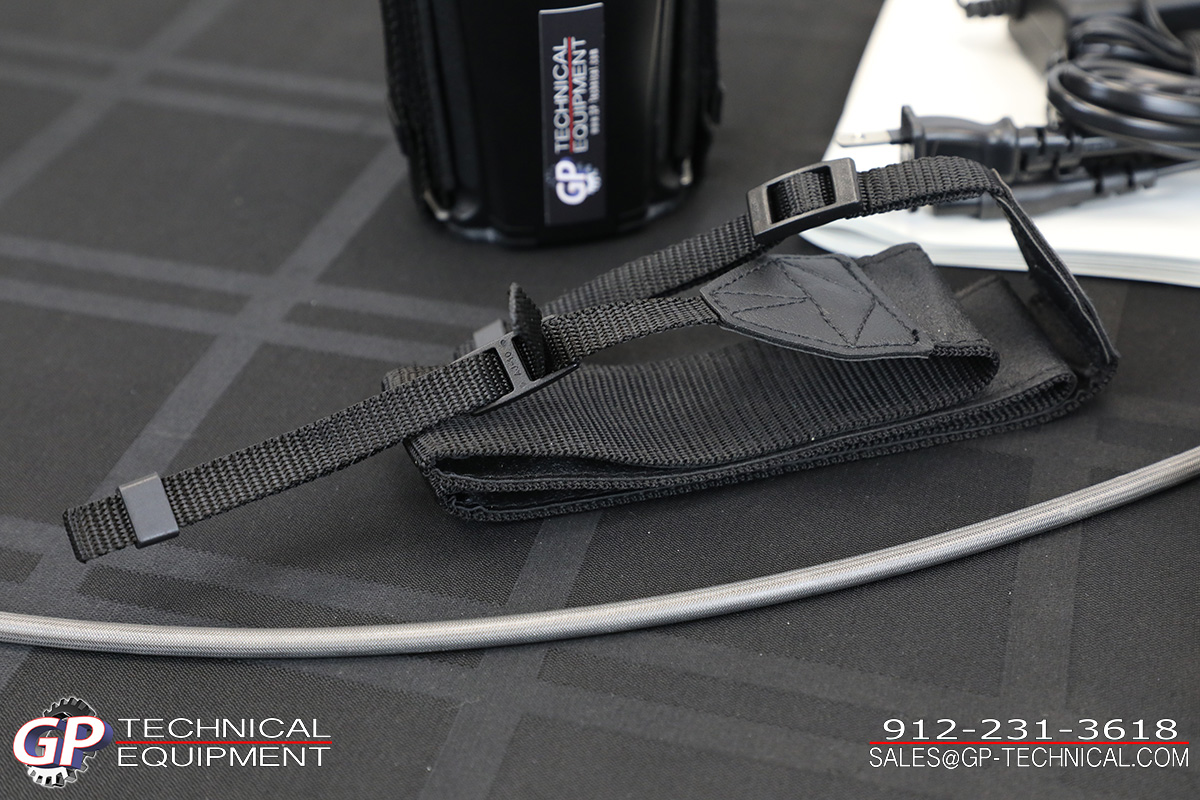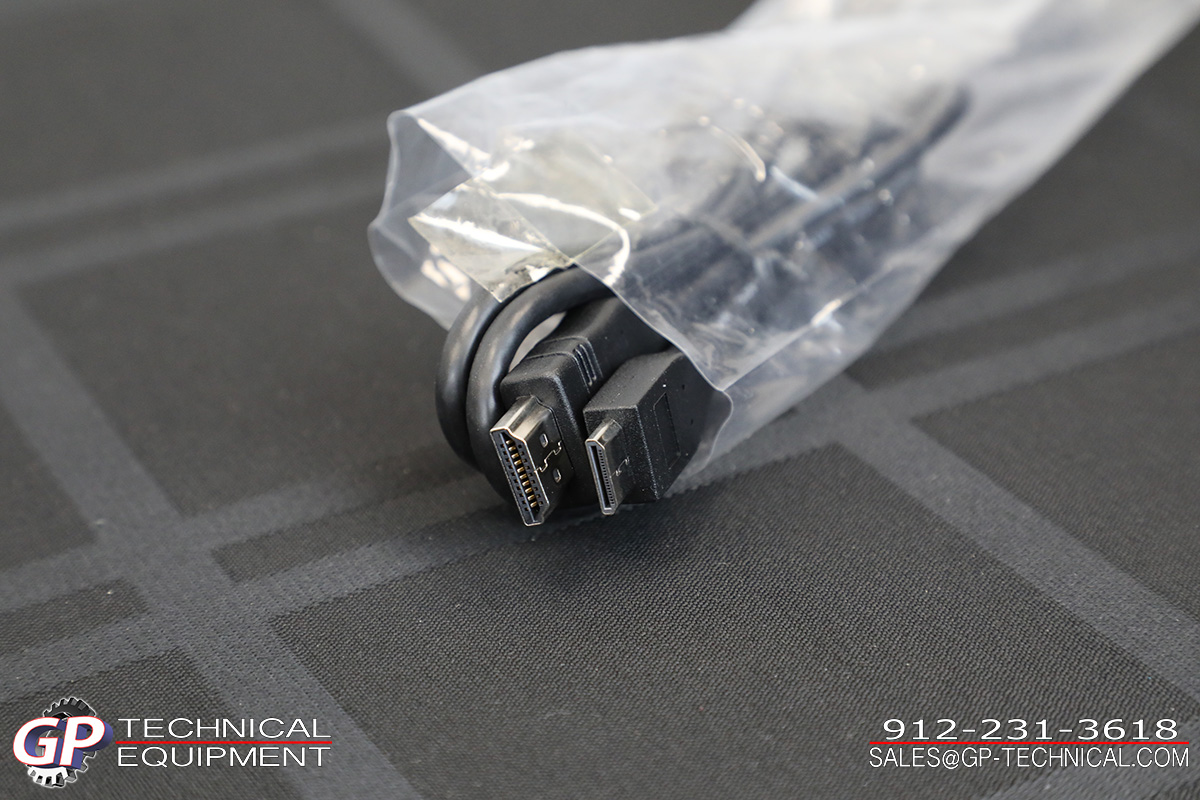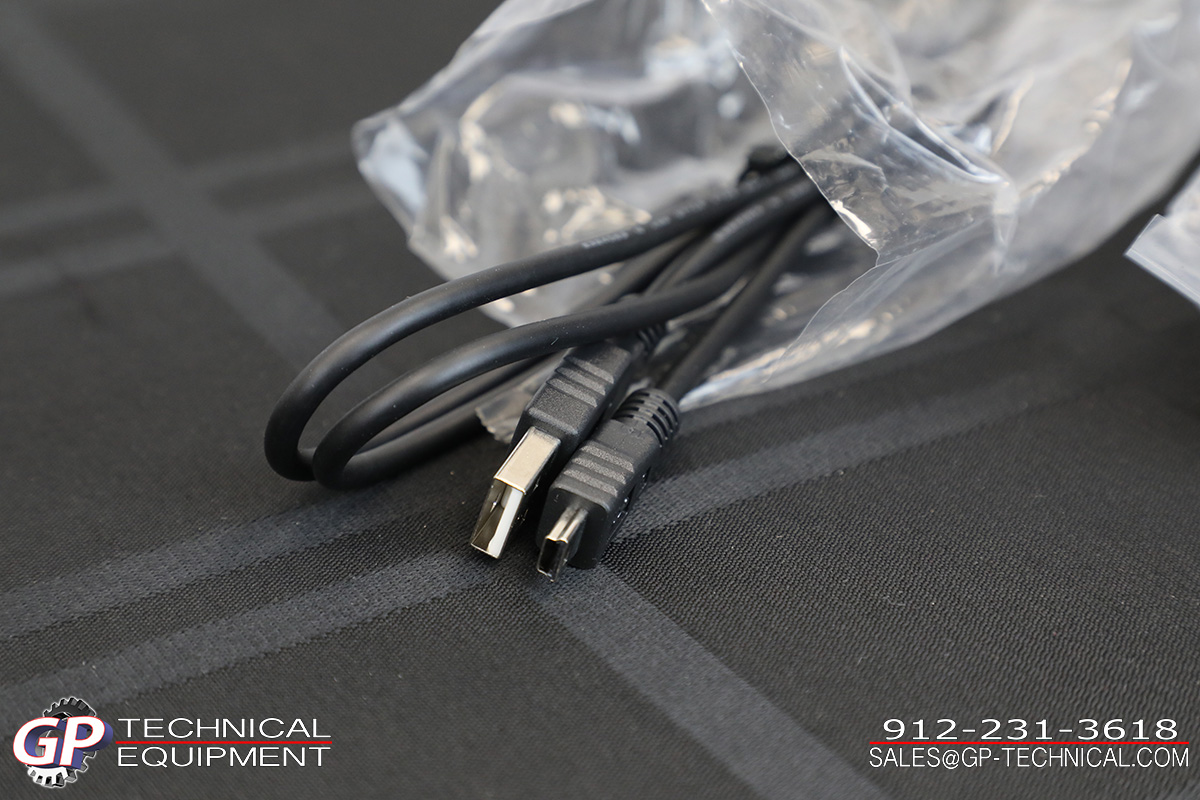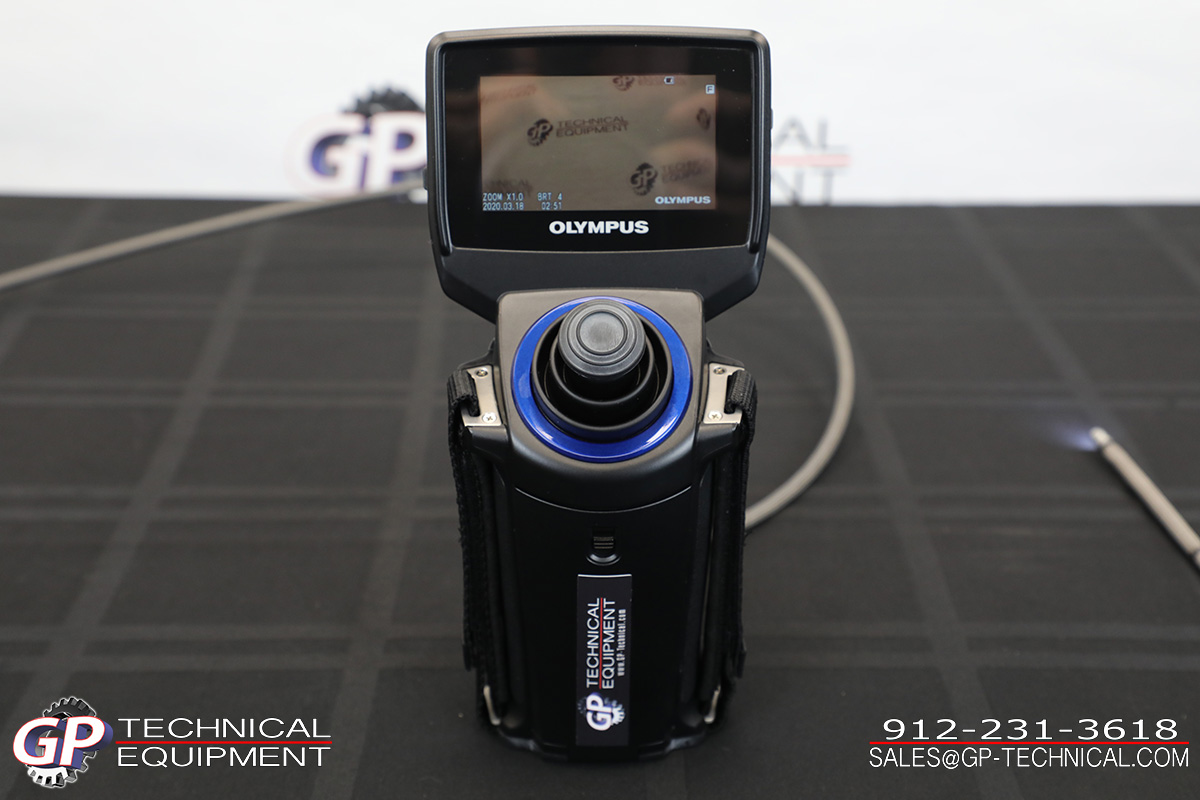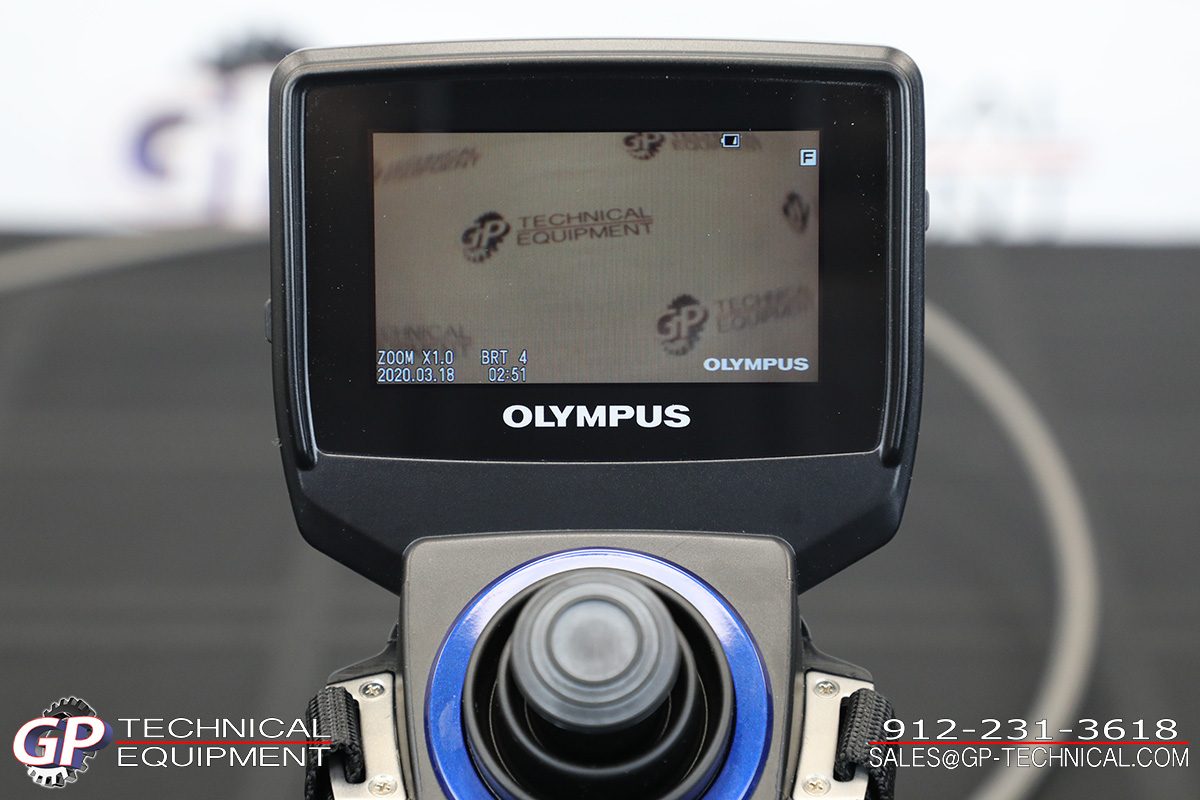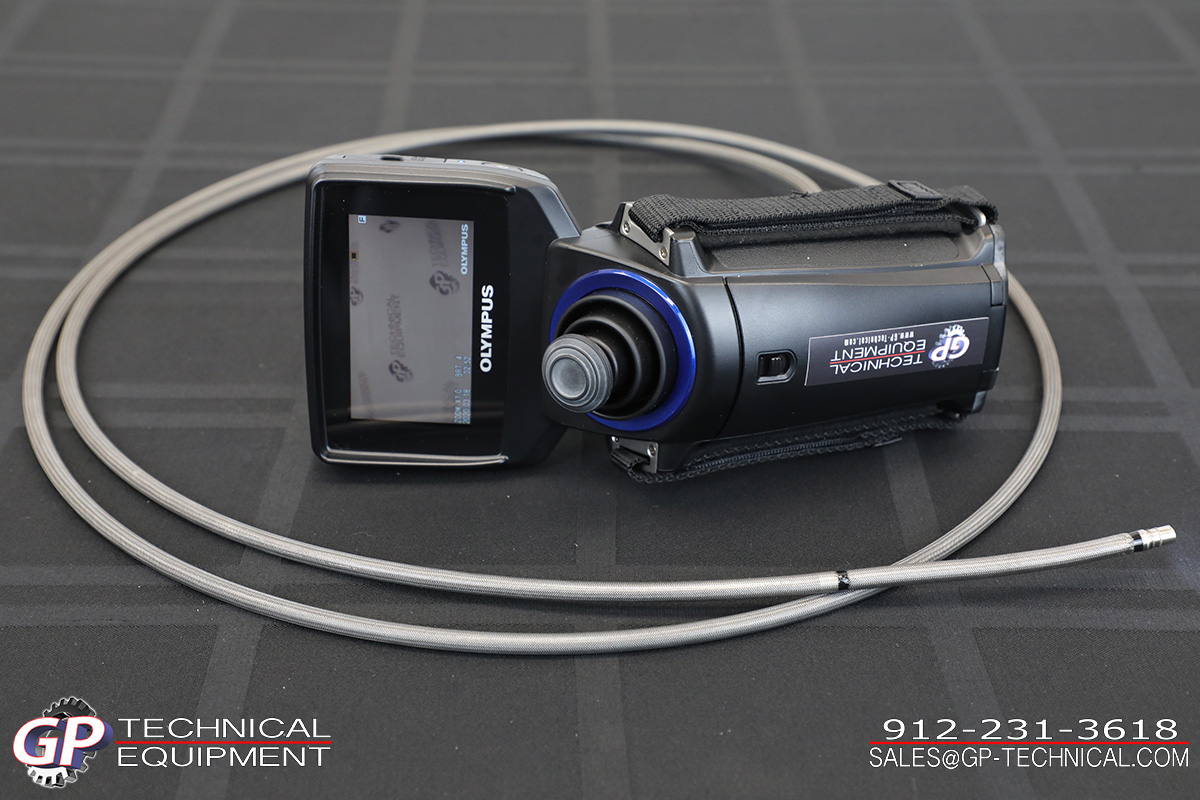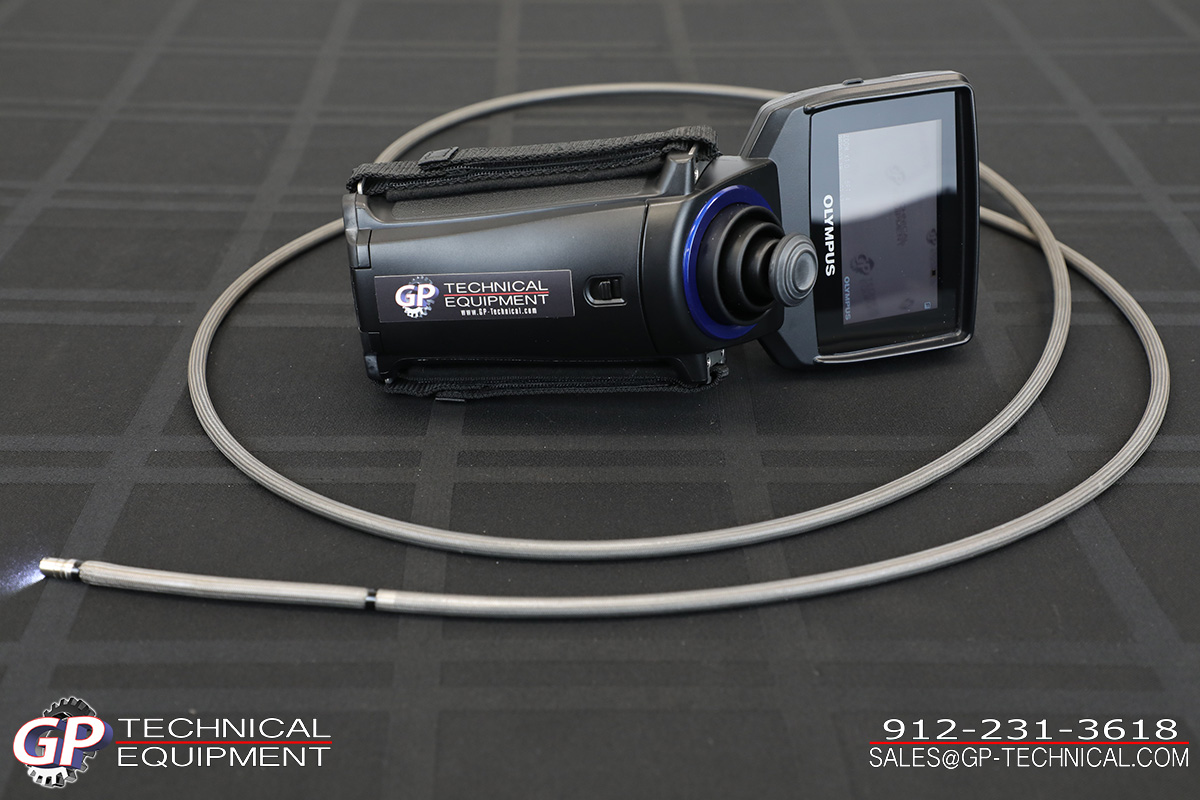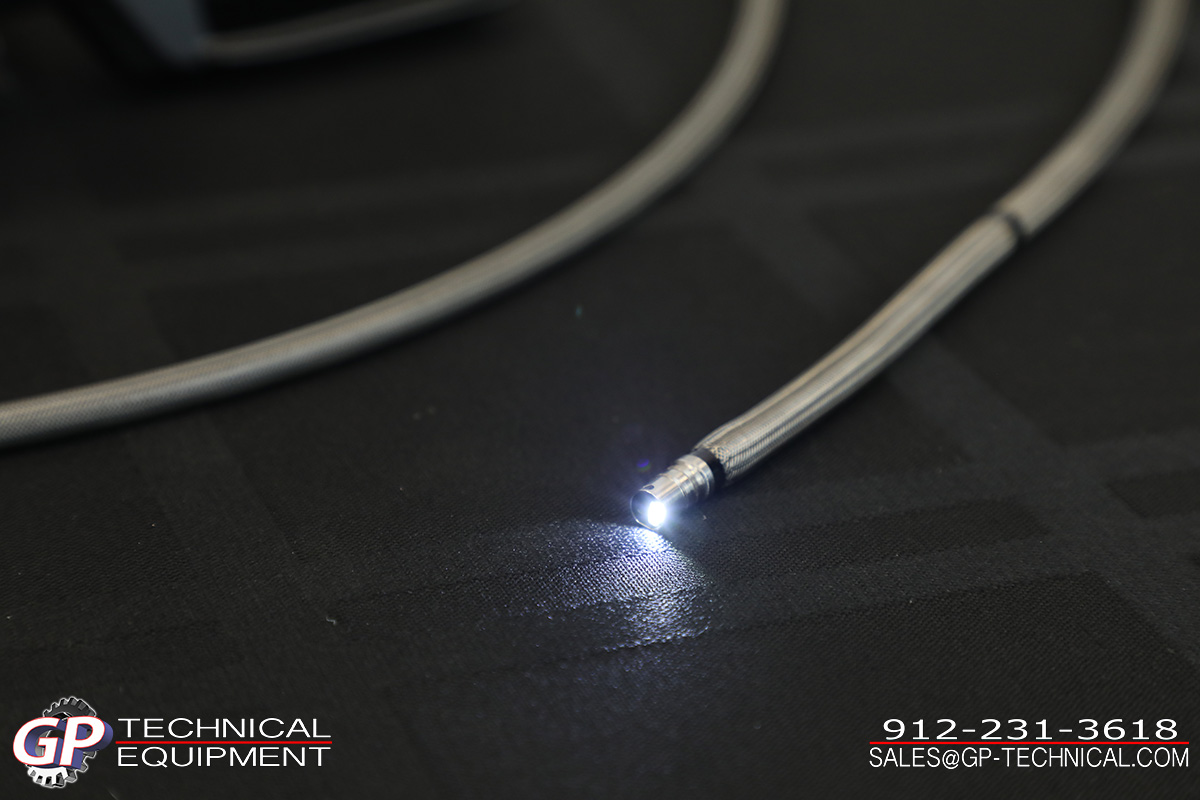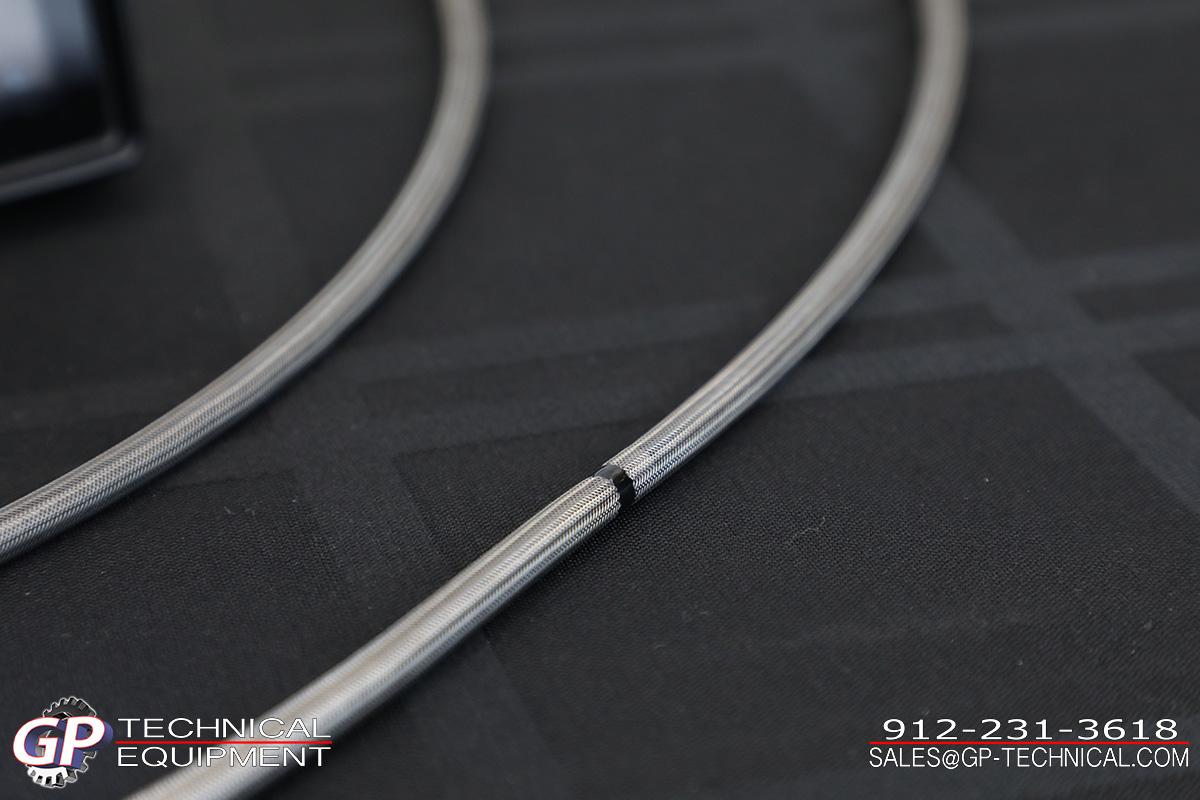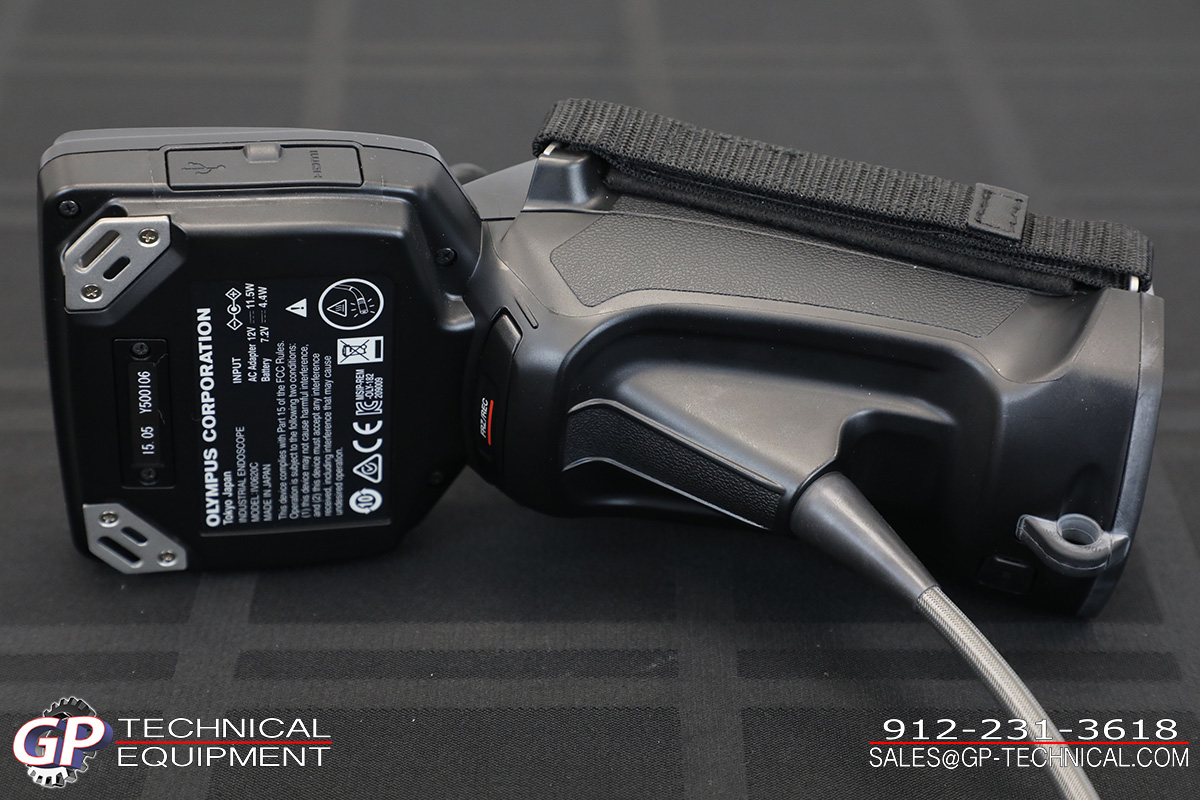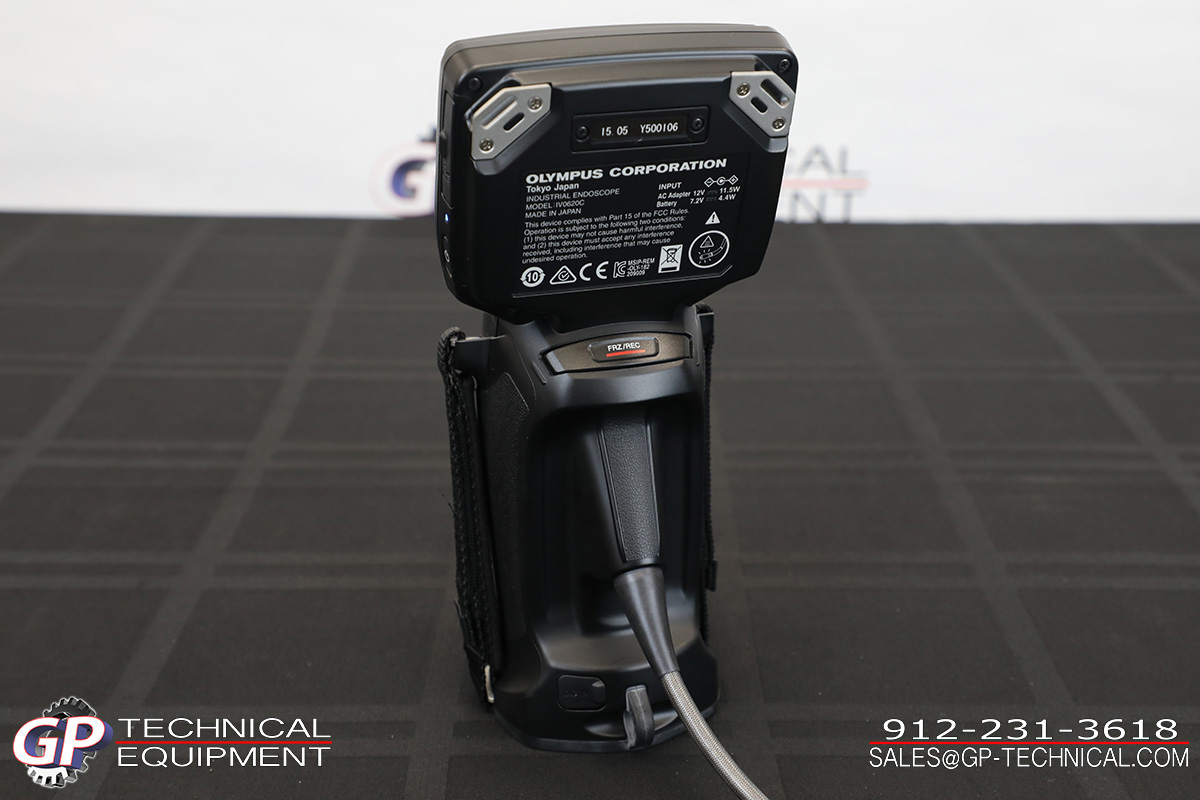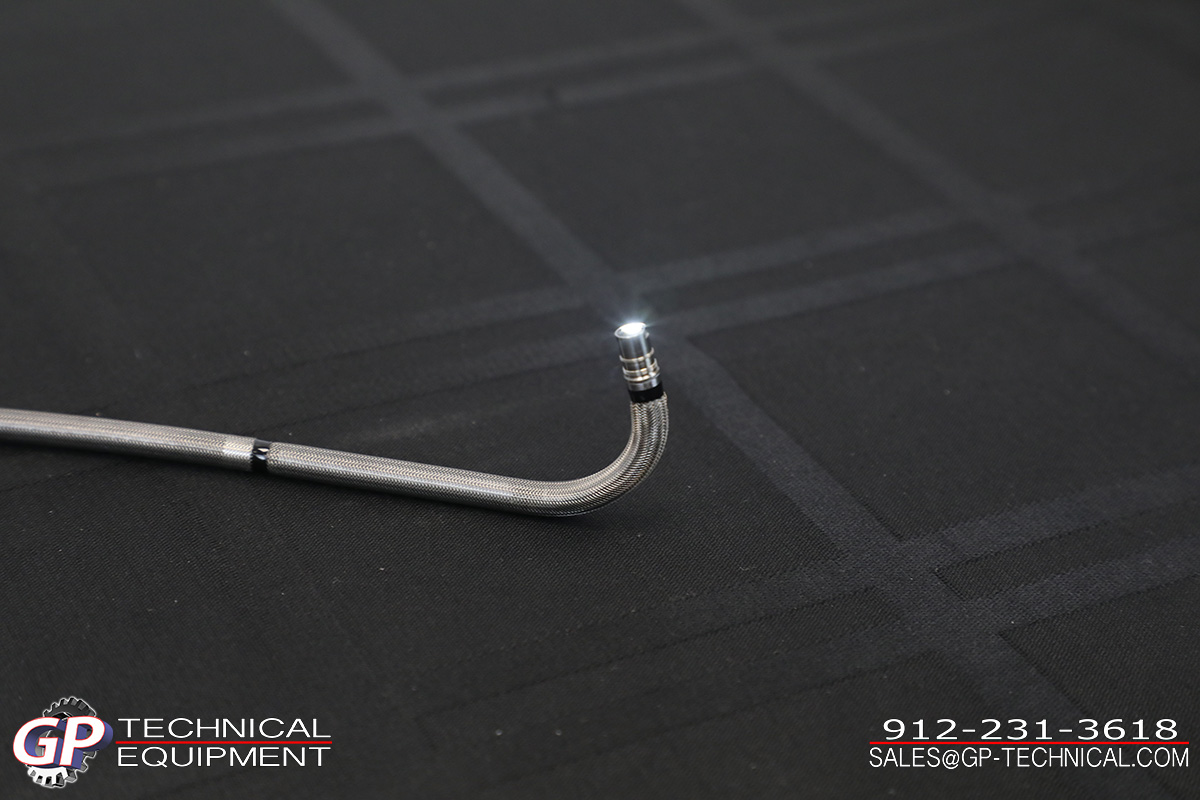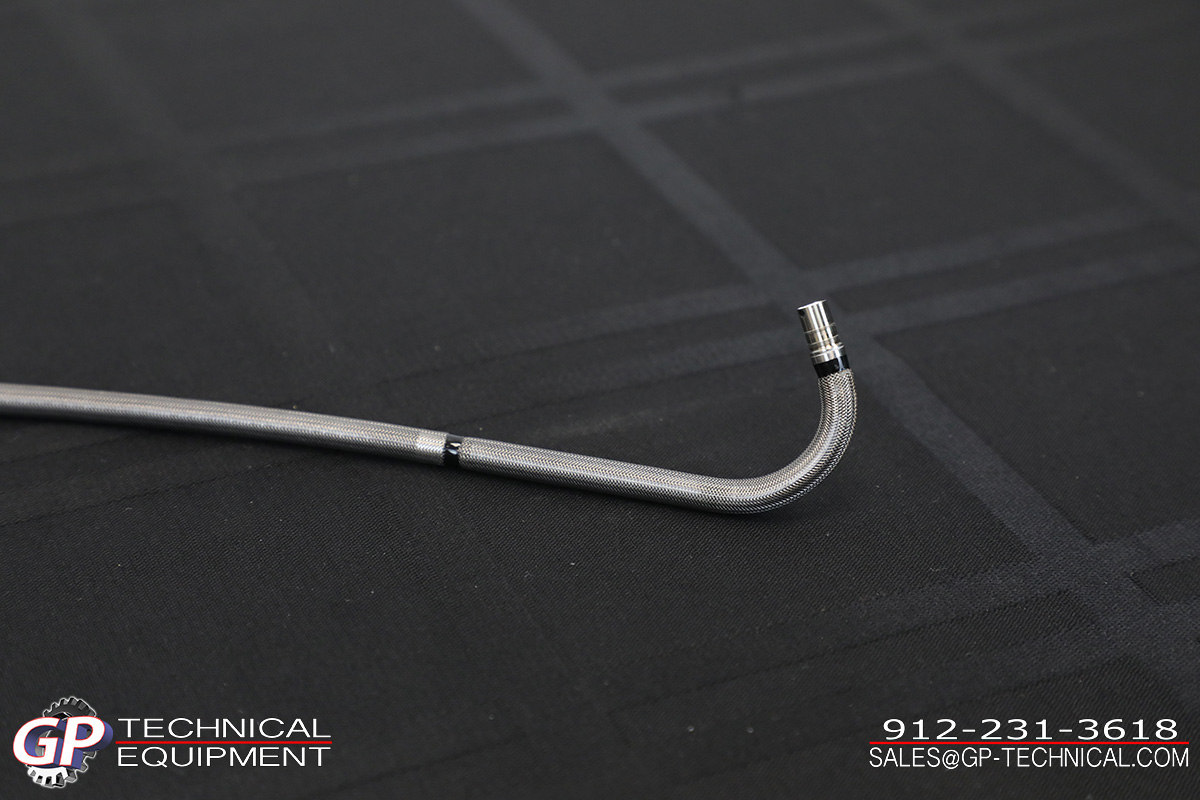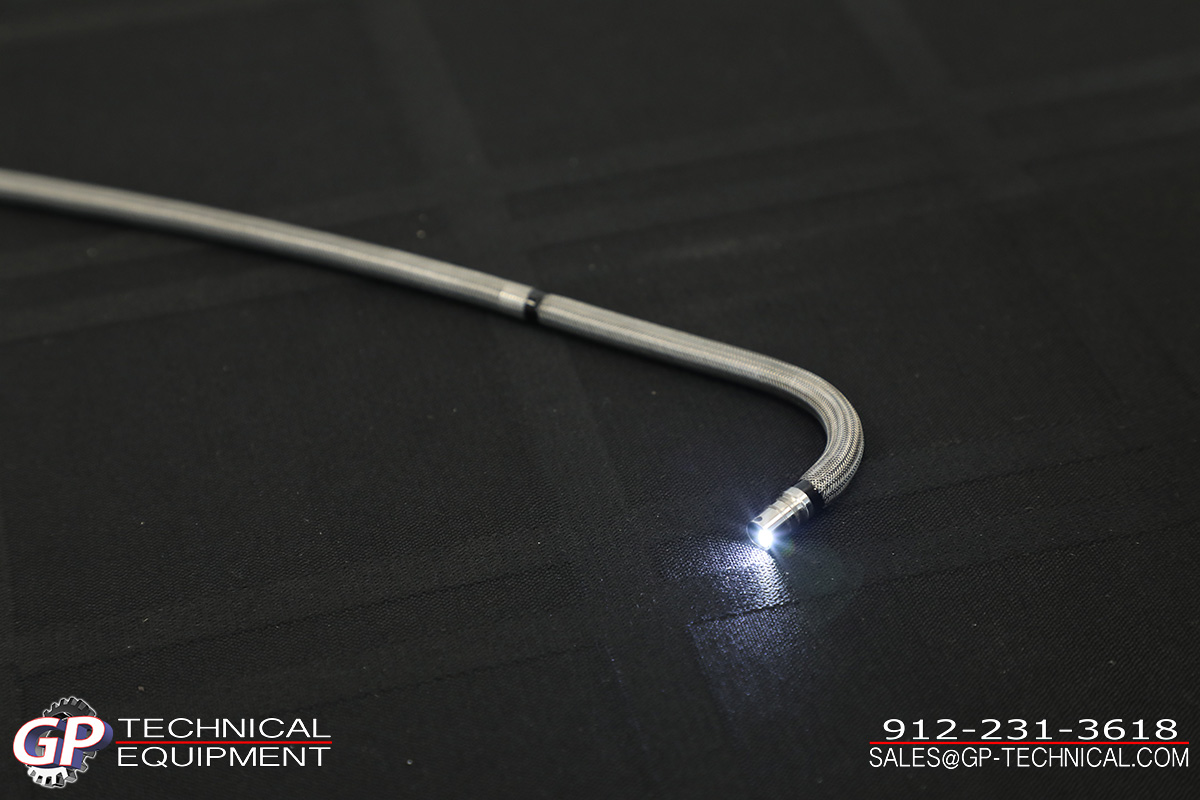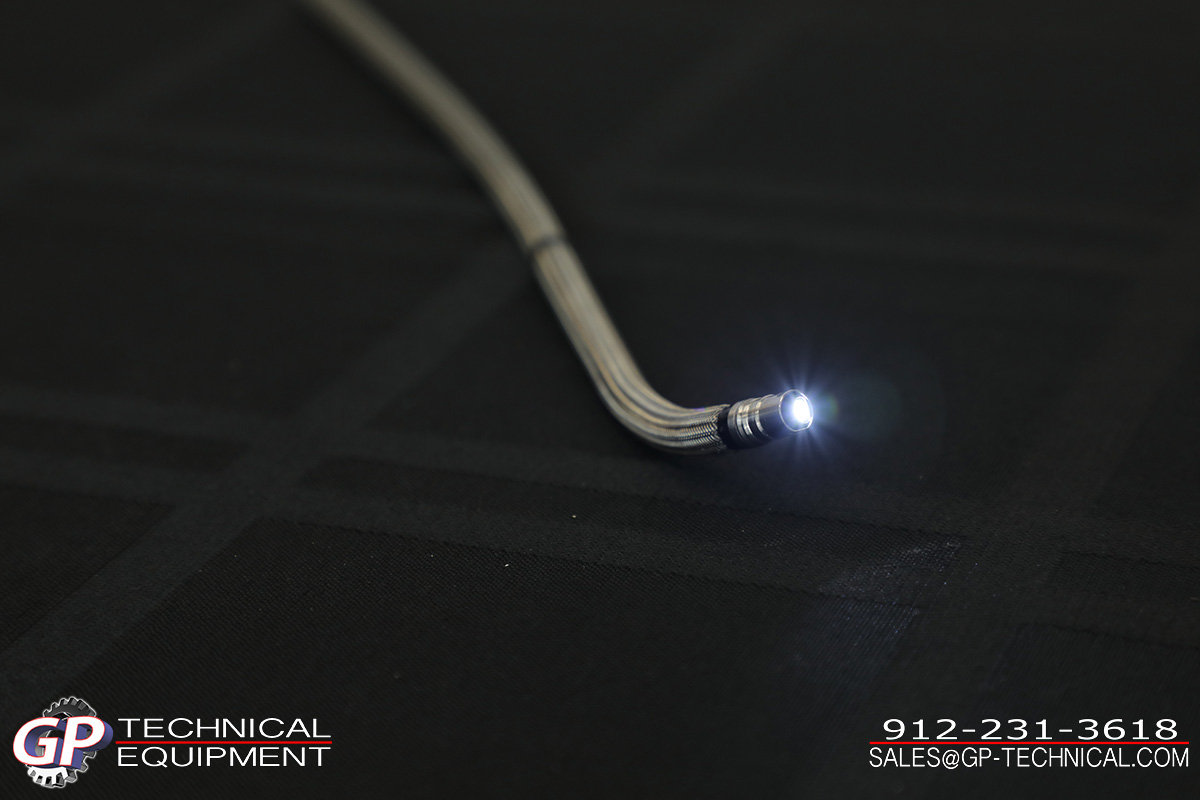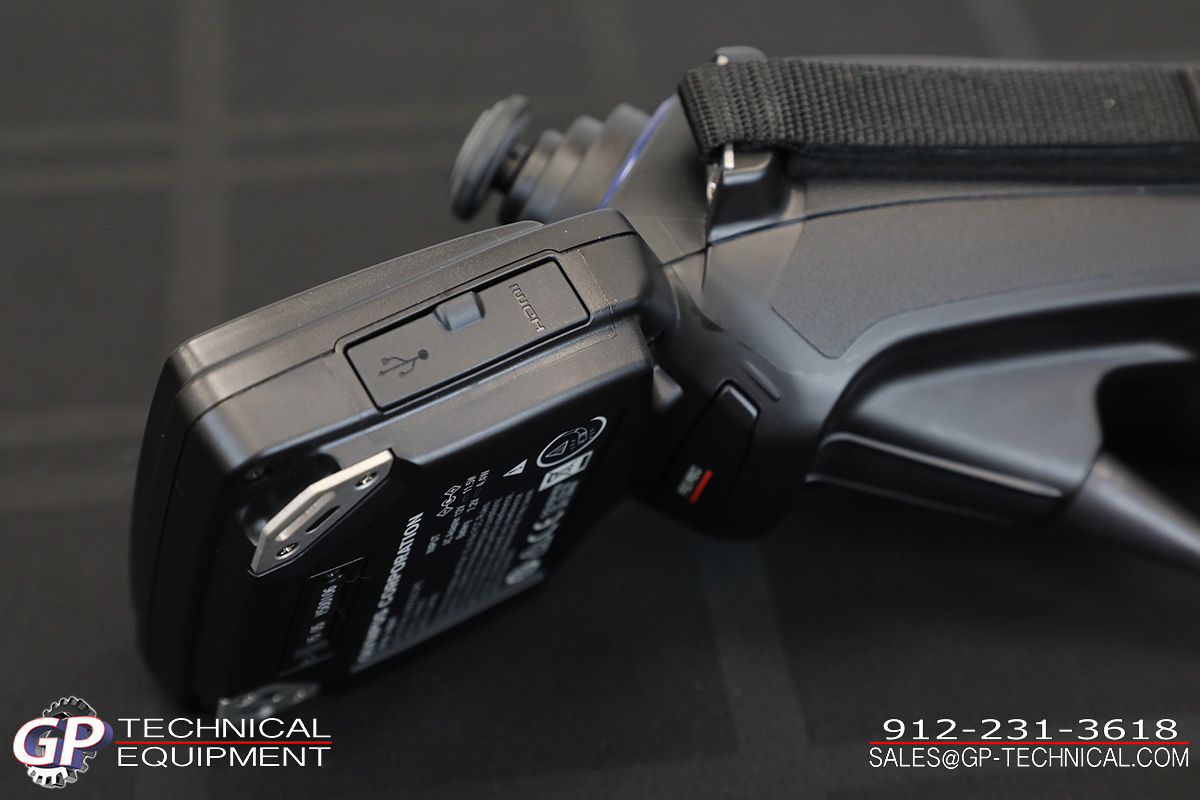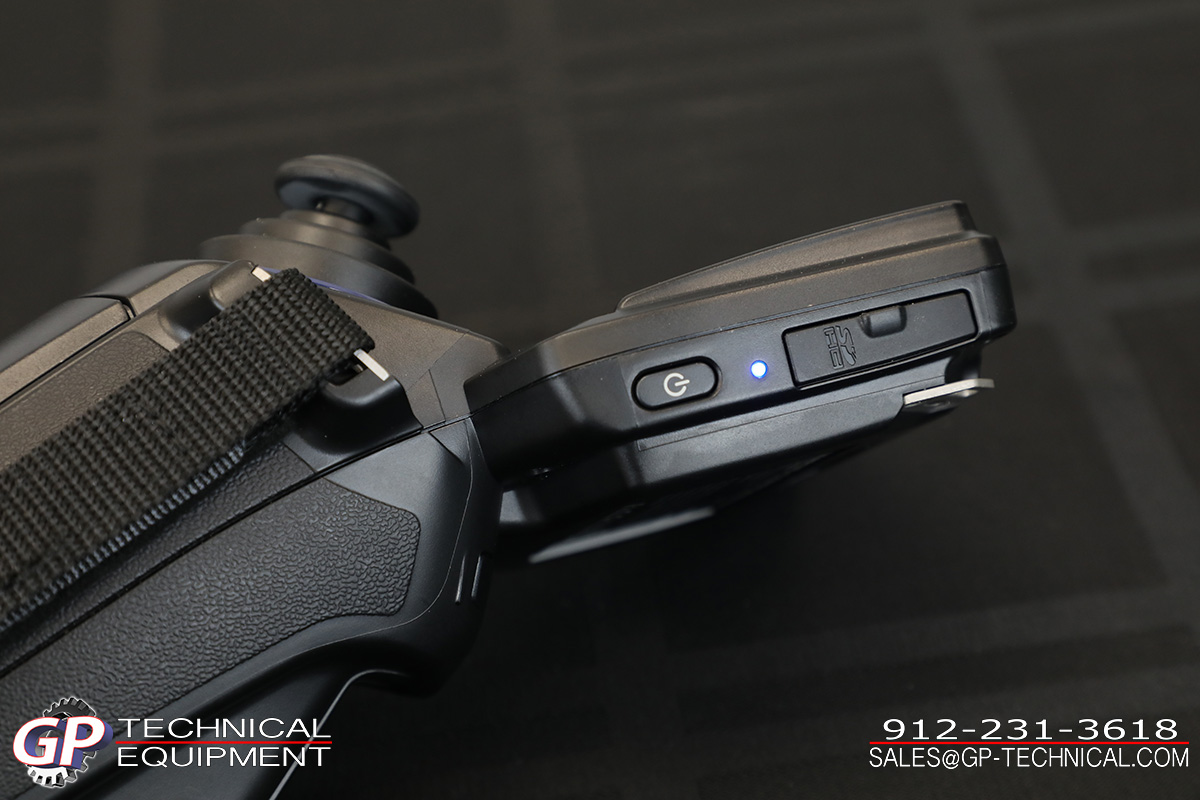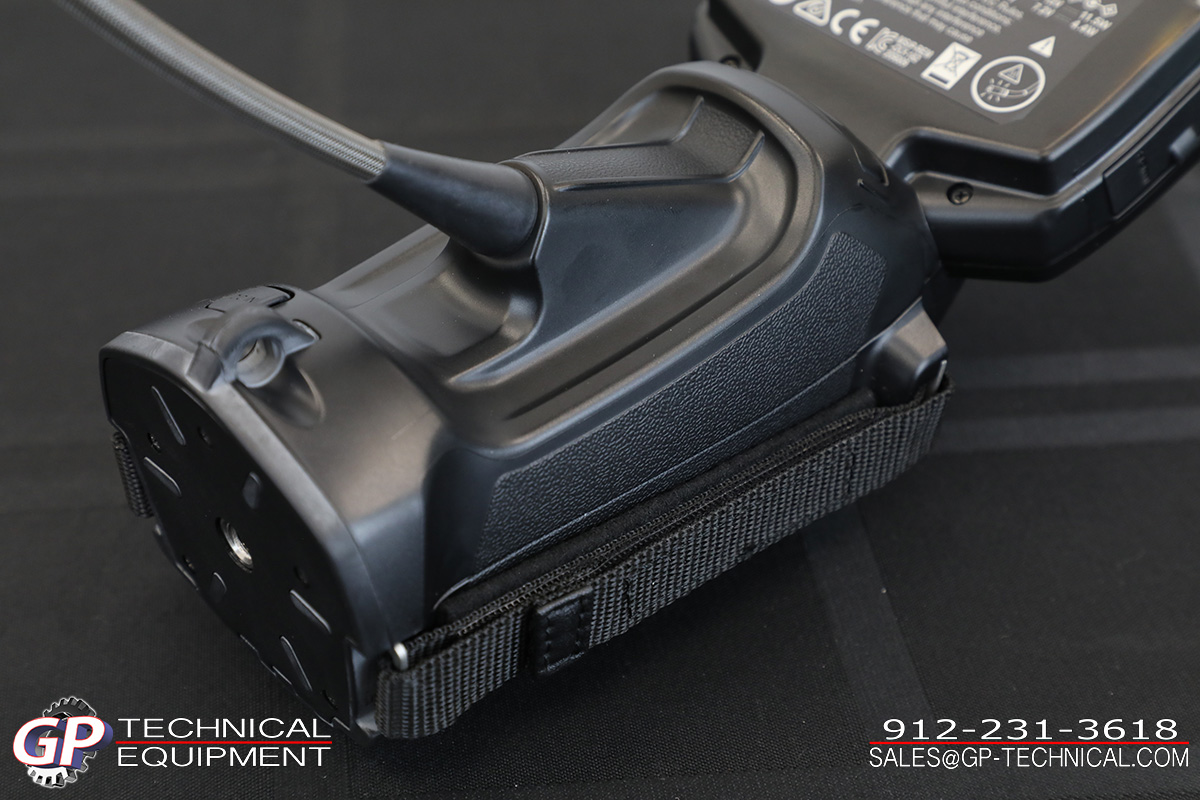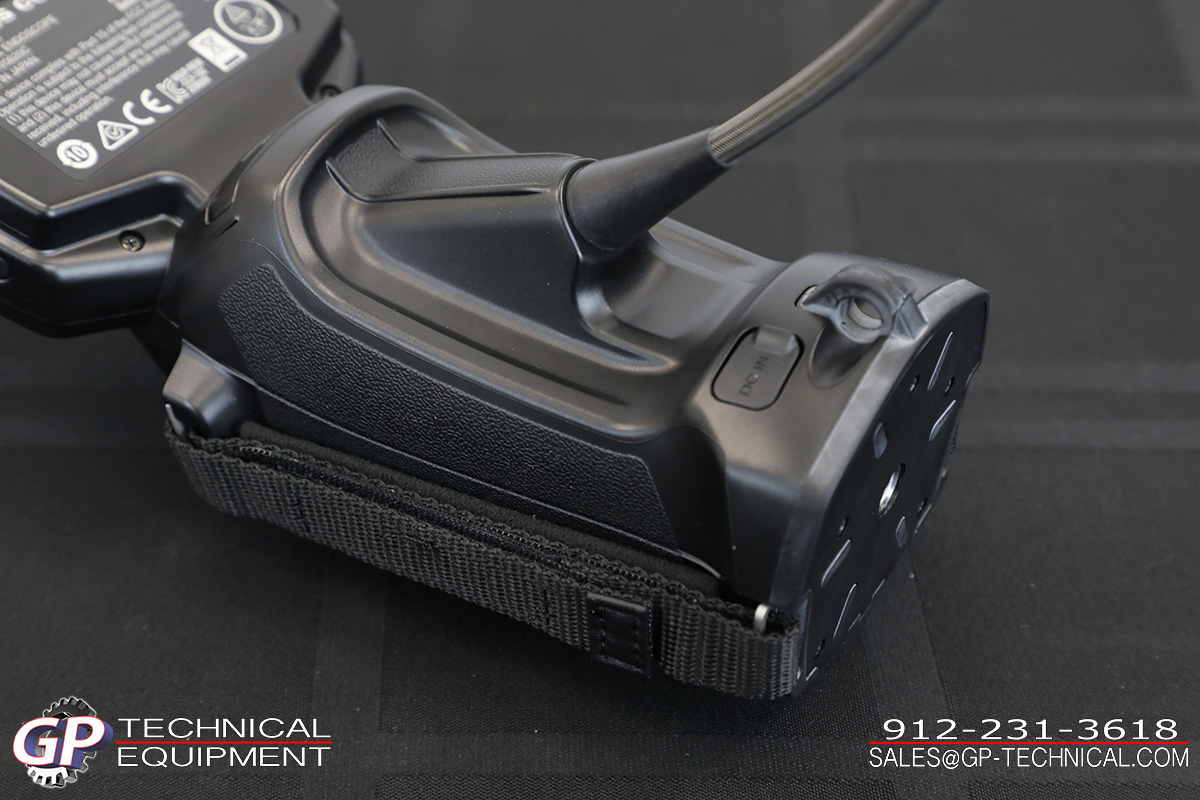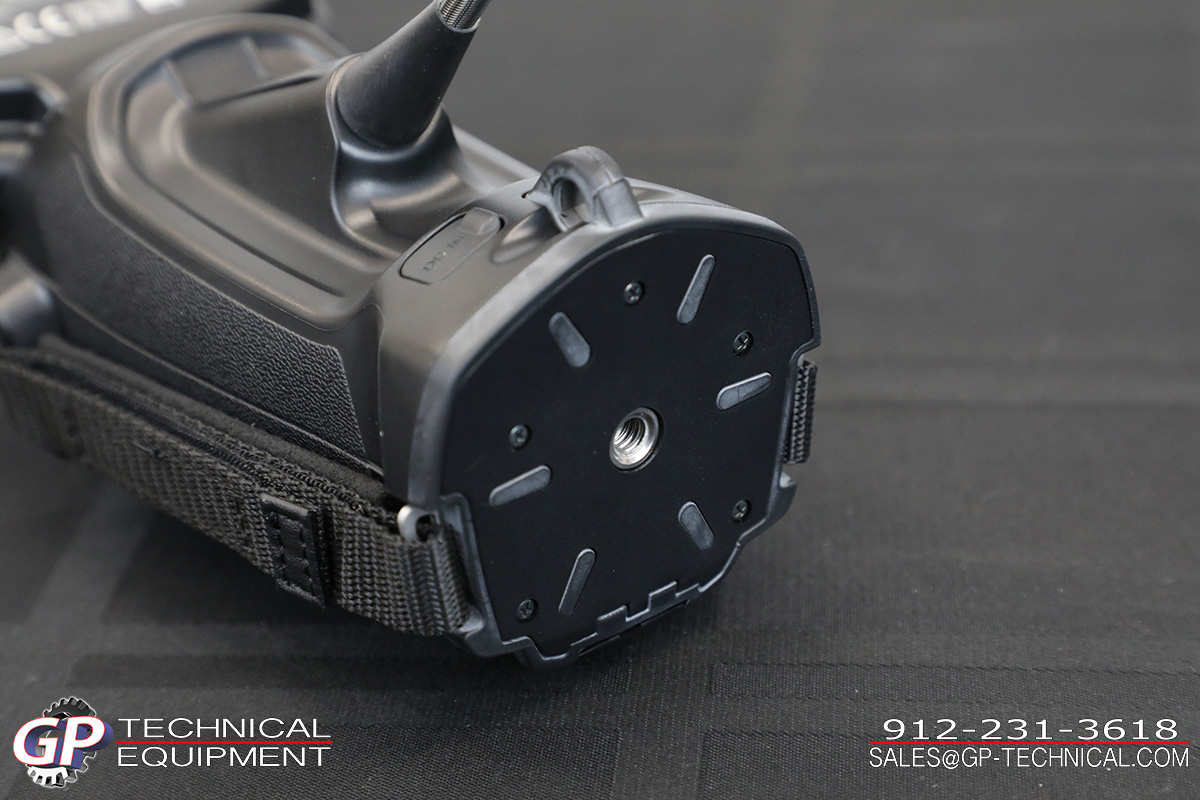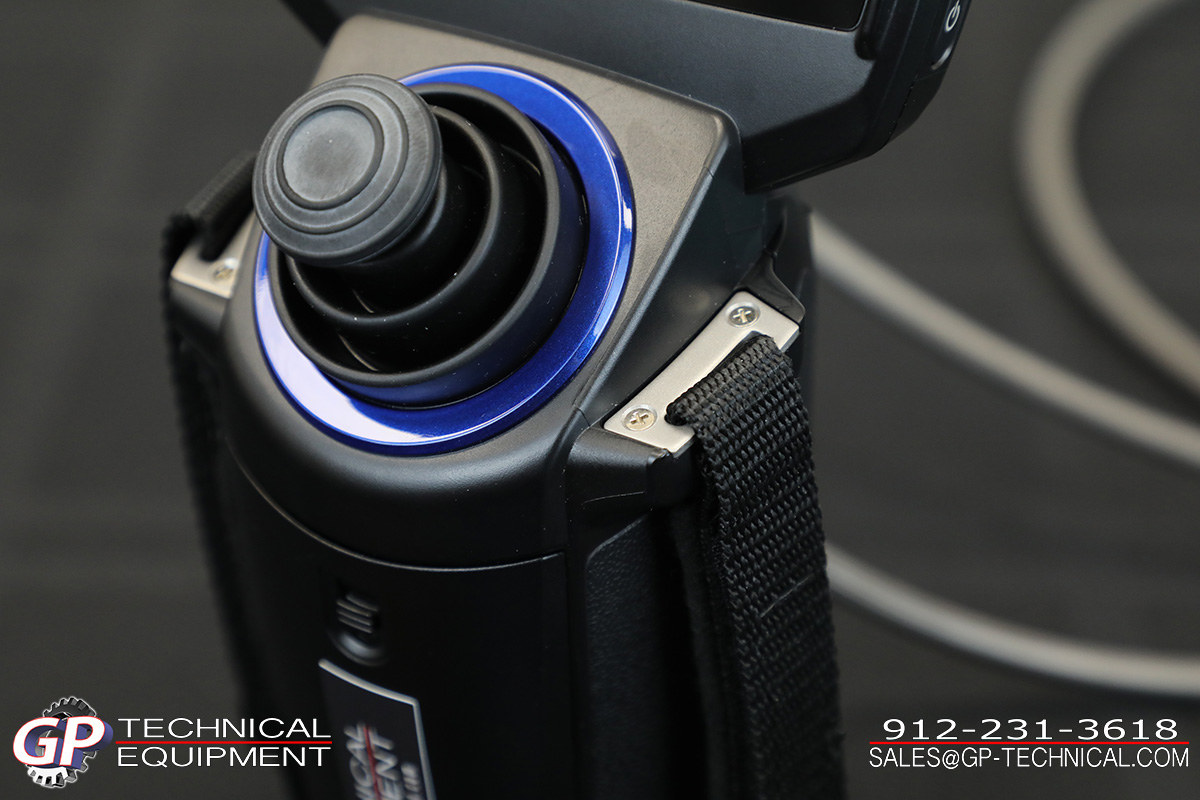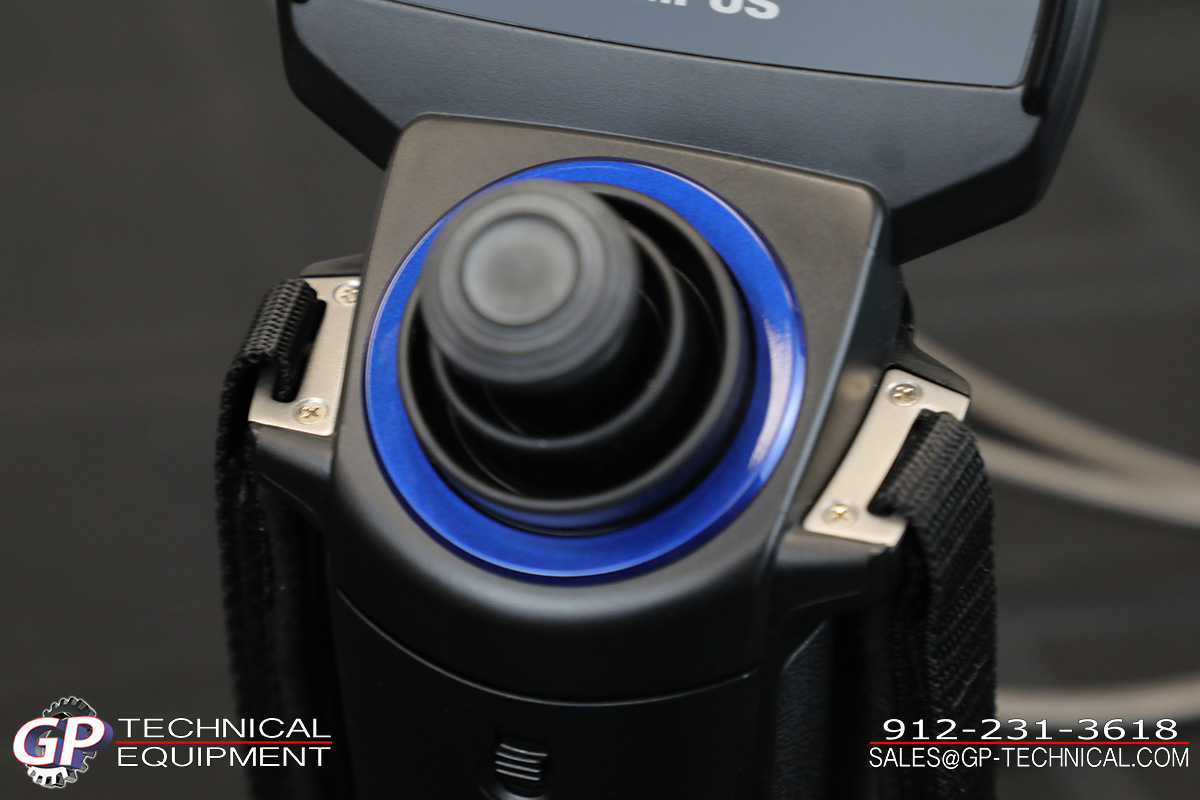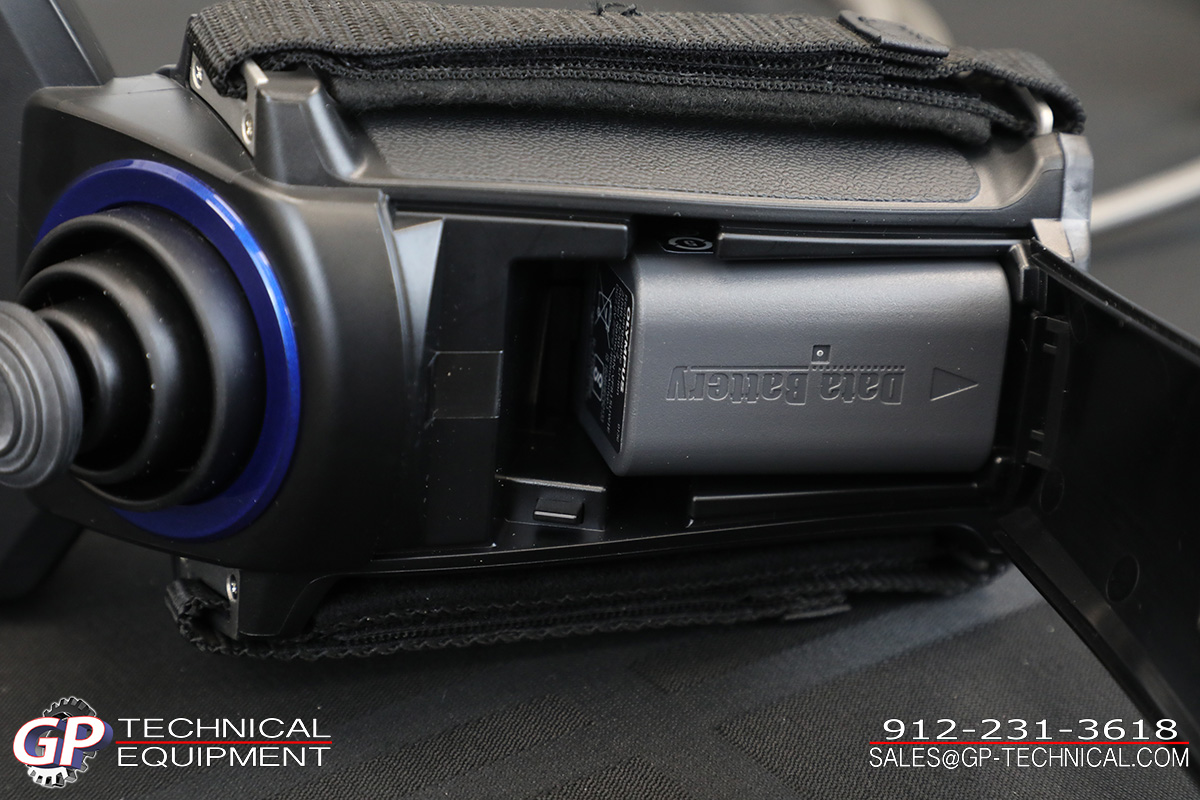 Trade Ins: We offer some of the highest prices on your used test equipment. We do partial trade ins or will buy your used equipment outright. An estimated trade in value will be assessed within 24 hours of receiving a value request.
Payment terms: We accept payment prior to shipping by Visa, MasterCard, AMEX, and Paypal (up to $10.000). Businesses and Universities, please call for payment options. Please notify us of method of payment in a timely fashion after the auction has ended. If a buyer has not made any attempt to contact us 7 days after this auction's end time we will assume they are forfeiting the auction and the item will no longer be available to them.
International Buyers: We reserve the right to accept or decline international Paypal and credit cards. International shipping is available, but clearing customs will often result in delivery delays.
Shipping Terms: Buyer pays for shipping and packaging for this item. International buyers will pay for shipping charges to their country.

* Shipping and handling fees are not refundable under any circumstances. In the case of a return, the buyer is responsible for all shipping fees.
* Shipping for international buyers will be invoiced separately from the purchased product due to the high expense of shipping charges.

* Your phone number is required for shipping purposes, so please provide it with all correspondence.
* Please note that calculated shipping is based on UPS. We also reserve the right to ship for the same cost via FedEx or other carriers.

Packaging: All items will be packaged with materials necessary to ensure that the equipment will be adequately protected from the shipping process.

Feedback:
We appreciate Positive feedback. We leave feedback as soon as we get feedback from you. If you have any problems with the sale, please try to resolve it with us before you leave us a Neutral or Negative feedback.
Warranty: No warranty is expressed or implied with any unit. All sales include a 3 day right of return (ROR). For any reason, within 72 hours of taking possession of the item, the buyer can return the item for a complete refund minus all shipping costs.
Return Policy:
You can return the item for any reason
within three days
. We put great effort into thoroughly documenting each piece of equipment, typically with very detailed pictures and video clips. We strongly encourage you to study these im
ages closely before you commit to purchasing the item.
Please call or email us if you have
any questions
about anything that you are uncertain about.
It is critical that you confirm that this item suites your needs within the three day return policy period.
Any returns after two weeks will not be entertained, and we will automatically escalate to Ebay. If you choose to open an Ebay return case, and we are forced to accept the return, you are responsible for the following:
*Return Shipping and insurance of the item to our Store at the following address:
GP-Technical
246 Pooler Parkway Suite E
Pooler, GA 31322
*A Restocking fee of 10% of the purchase price for every week (after the initial 3 day return period) that the item is in your possession, not to exceed two weeks.